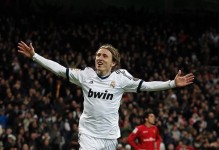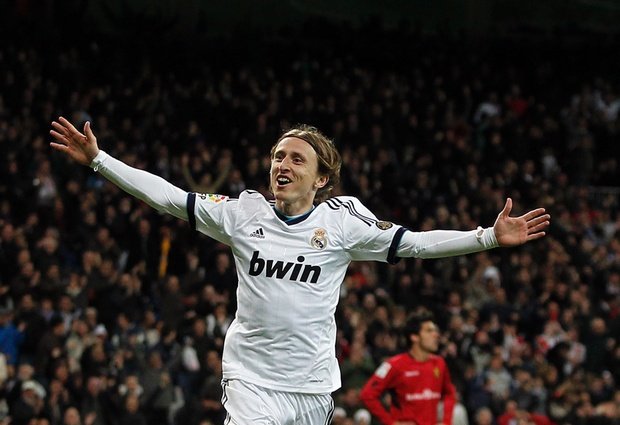 After being dubbed as the worst signing of La Liga by Marca in January, Luka Modric has picked up his form and proved what a world class player he is.
Luka Modric, who was bought by Madrid on a fee in the region of 35m pounds, has only recently lived up to his price tag. A player who was constantly linked to a Premier League return after failing to adapt to life in Spain had a poor start to life in La Liga.
A complete midfielder who craves for possession doubled by rich Premier League experience, Luka seemed a perfect fit for Real Madrid. José Mourinho, who knew in August that his transfer kitty wouldn't stretch more than 40m euros, told the board to get him Modric, with Lucas Moura now out of his price range.
Modric's ability to play in the midfield two or behind the strikers was a plus point to go for the Croatian. But with only one goal in 33 appearances for Real Madrid , questions were asked about his ability to adapt to a new country, culture and a new league. There was even a  possibility to swap him for his ex-teammate Gareth Bale.
With the Real Madrid supporters moaning about his form, Modric certainly had a point to prove. The possibility of winning the league were diminished by the end of December, giving Jose more time to play his second squad and save the first team regulars for other competitions. Modric was once again picked for mediocre matches where Ozil/Alonso were rested, giving him game time, more confidence and a chance to turn his form around.
Modric began the month of March in extraordinary fashion. He started in the league Clasico and left his mark  when Sergio Ramos headed in to score the winner from his corner. Hardly you see a player's reputation change  among his new supporters with a solitary goal than Modric's second half strike against Manchester United. He was brought on the 59th minute, to replace Arbeloa. Seven minutes later he had scored one of the best and  certainly one of the most important goals of Real's season.
Another outing against Real Mallorca at home followed. Ozil was rested with Modric starting with Pepe in midfield, Modric was involved in the play with his through ball splitting the defence for the goal. In the second half, he scored arguably the best goal of his career. Picking up the ball from a clearance , he smashed the ball in the top corner from 30 yards out, putting his team in the front in the process. A stunning goal and an astounding effort, forcing critics to eat up their words, Modric has finally arrived.
Modric is clearly a world-class midfielder, so if he was to stay at Madrid, surely he will come good for them. With Xabi Alonso rumoured to be close to an exit, Modric can certainly play in his position.
Sadly, currently there isn't a place for the Croat in their starting line-up and the Madrid faithful are aggrieved that such a large sum was spent on a player who rarely justifies his price tag or rarely starts a game.
Sir Alex Ferguson is a long-time admirer of his talents and if United were to put a bid in for him, Madrid might feel pressured to accept the offer, even though they know they would probably be making a mistake by selling him.
Written by Mihir Upadhye
Follow Mihir on Twitter @Mihir_upa
Please like O-Posts on Facebook
You can follow O-Posts on Twitter @OPosts