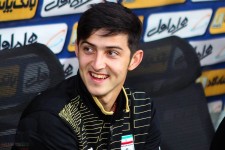 Premier League Results
Premier League 2014/2015 scores, Football England - FlashScores.co.uk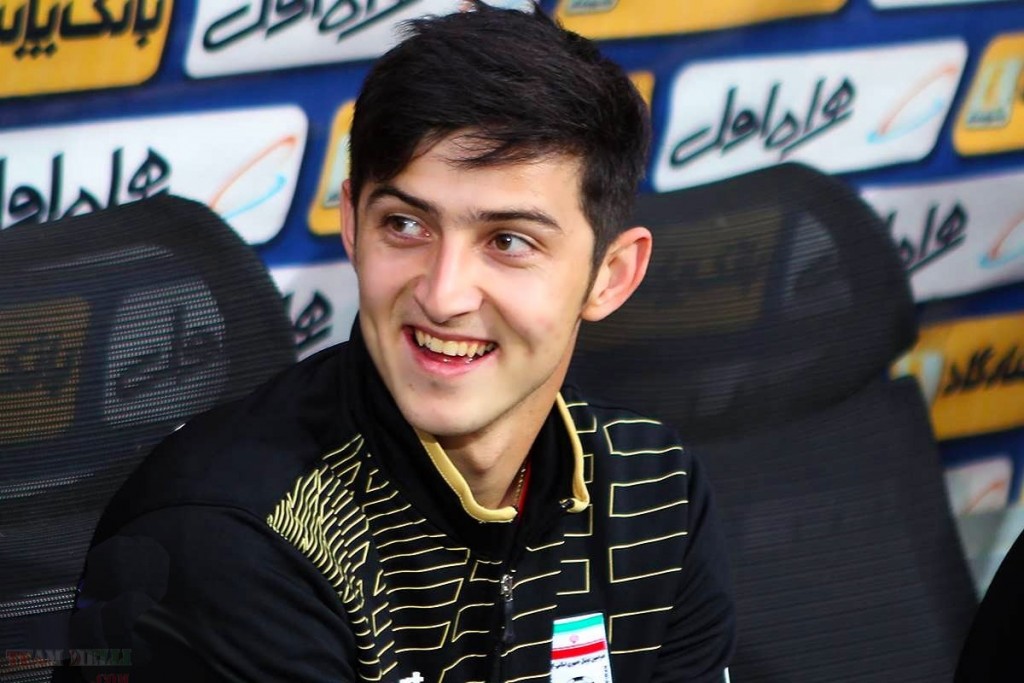 Iran haven't always been rated as one of football's superpowers, but the nation has been on a bit of a rise recently. A very promising 2014 FIFA World Cup campaign in Brazil was followed up by an impressive Asian Cup performance this year, as they made the quarterfinal stage after topping their group with nine points. Indeed that Asian Cup performance raised many eyebrows, as a certain 20 year old stood out from the crowd.
That 20 year old is Sardar Azmoun, a talented and rather slightly built forward who has been ruffling a few feathers in the Russian Premier League. After moving into football at the age of nine he was offered his first professional contract with local side Sepahan, and although he didn't made an appearance for the first team he did win the national title in 2012.
Despite never actually taking to the field two time Russian champions Rubin Kazan saw enough to take a punt on the 17 year old, and that's where his rise really did begin. In his first season in Kazan head coach Kurban Berdyev opted to train him up with the youth team, and he eventually made his first team debut in July 2013 in a UEFA Europa League qualifier.
His first goal didn't take long to come either, as in just his second game against Molde he found the net. That persuaded Rubin to give him more playing time, and he slowly became a first team mainstay scoring in the Russian league for the first time in October of the same year.
His gradual progress was already attracting attention from all around Europe, as Rubin came out and publically stated that he wasn't for sale despite offers from the likes of Arsenal and Internazionale. Newspaper reports in Britain have been touting him as the 'Iranian Messi', and while that may be a bit steep, you can see the comparisons.
Just like his Argentinian counterpart Azmoun has a low sense of gravity, and is exceptional with the ball at his feet. A perfect example is his wonder goal against Qatar in the Asian Cup group stages, where he quite beautifully twisted away from his marker. His raw technical talent has pushed him to the fore of Asian talent, and just in January this year Liverpool and Tottenham were rumoured to having offered Rubin £5 million for his services.
And then something rather strange happened. In late February Rubin decided that for whatever reason he would be sent out on loan to struggling Rostov, a team that are languishing in 16th and last place of the Russian league. Why? Even I am struggling to work this one out. In Russia it made very few headlines, as few seemed bothered by the move.
The only problem in his game though, and a potential reason for the loan deal, is his lack of goals. Yes, he's full of talent and ability, but this campaign he has hit the target only once (and that was back in August 2014). Rubin are a team that traditionally struggle for goals, and they will be hoping that Sardar can start scoring with more regularity with Rostov.
Even the fact that Rubin were prepared to loan him out shouldn't put off potential buyers. He is still only 20 years old, and those flashes of potential which we have seen have been enough to show what he is capable of. The main question for him is when to make the move abroad.
In Russia you can progress to a certain extent, but to realise his potential to the full a move to Western Europe will be needed. Some players though go either too early and get lost somewhere along the line, or opt to go too late when nobody wants them. His technical ability would suit a team like Arsenal perfectly, however his small frame would make it difficult to compete in such a physically demanding league.
This summer will surely see more offers coming up, and if the price is right, Rubin will have no other option than to give up their hottest talent. The only issues that remain are when the right time to go is, and where is the best place to let his talent flourish. Two issues that are going to decide how big he is going to become.
Written by Shaun Nicolaides
Follow Shaun on Twitter @zenitfan93
Like O-Posts on Facebook
You can also follow O-Posts on Twitter @OPosts