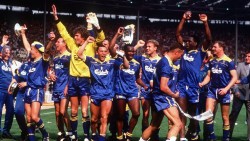 Premier League Results
Premier League 2014/2015 scores, Football England - FlashScores.co.uk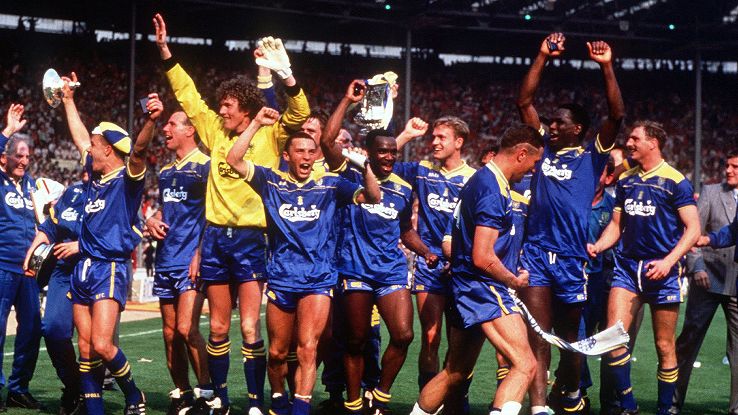 Compared to other teams in English league football AFC Wimbledon are a relatively new club, but they can boast a history that goes back many years. Their dedicated followers have stayed with them through thick and thin and it is this dedication that has made the club what it is today.
Wimbledon Old Central Football Club was formed in 1889. Later known as Wimbledon FC, they played in the amateur and semi professional leagues until the late 1970's when the team moved into the more professional leagues. From 1986 until 2000 Wimbledon Football Club kept their place in the FA Premier league. During 1998 they became the second football club to win the FA Cup and the FA Amateur Cup after beating Premier Side Liverpool 1-0 in the FA Cup Final.
Wimbledon FC's home ground was in Plough Lane, Wimbledon, London, until the Taylor report was publicised. The Taylor report recommended that all top flight-clubs had an all seater stadium. The club made a temporary arrangement to club share with Crystal palace, lasting for ten years. In May 2002 they were given permission to move 90 km north to Milton Keynes in Buckinghamshire.
The move away from Wimbledon was extremely unpopular with the fans. Ivor Heller, Trevor Williams and Marc Jones formed the Don's Trust on 27 May 2002. They held crisis meetings to represent the feelings of the fans and the board. They also provided financial representation from membership fees and donations. The owners steadfastly pursued their goal of relocation and it was finally sanctioned on 28 May 2002.
When the Don's Trust were unsuccessful in stopping the relocation, the dedicated supporters faced losing a 115 years of history and memories. An emergency meeting decided on the formation of a new club. They called the club AFC Wimbledon.
Later, in 2004 Wimbledon FC, who had relocated, went into administration. The club was saved but they were renamed the Milton Keynes Dons. The Wimbledon fans do not associate them with the history of Wimbledon FC.
The supporters, through the Don's Trust, own AFC Wimbledon Football Club, nicknamed the Wombles. They share their ground Kingsmeadow with Kingstonian FC in Kingston-Upon-Thames in London. Sponsored by Sports Interactive their biggest rivals are the Milton Keynes Dons, which is a result of the history between the two sides.
Their most famous player was Vinnie 'Psycho' Jones who has since become famous as an actor in such films as Lock, Stock and Two Smoking Barrels and Gone in Sixty Seconds alongside Nicolas Cage.
The club has been promoted four times in seven seasons and have assured their place in the National Conference. AFC Wimbledon played 78 league matches in a row without defeat for 3 full seasons and hold the record for winning the most consecutive football games.
AFC Wimbledon continues to be successful and the fans are as dedicated and loyal as they were a hundred years ago.
Written by Sara Rose
Like O-Posts on Facebook
You can also follow O-Posts on Twitter @OPosts