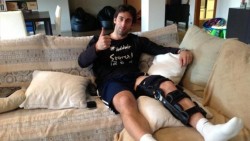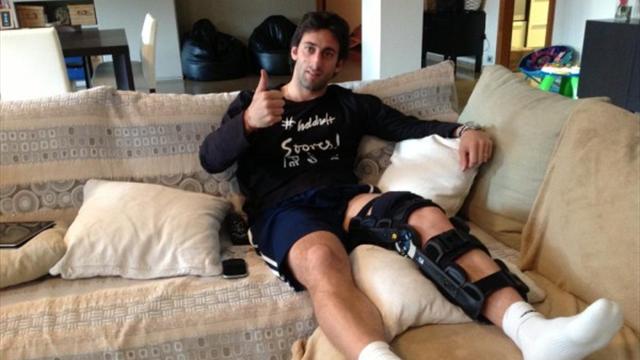 The recent injury to Diego Milito in the Europa League has proven to be a troubling one. Not to mention the fact that it has put one of Inter's top performers on the side-line's for an extended period, it has highlighted the clubs lack of options when it comes to a spear head for the team.
For many Inter fans this current predicament is symptomatic of a lack of foresight by the Club's hierarchy. Yet again Marco Branca has been responsible for a lack of vision in the transfer market, as the signing of the 36 year old Tommaso Rocchi indicates. The former Lazio veteran was brought in as cover for Milito, but it seems quite evident that he was only going to be used sporadically or as a closer in games to help keep Milito fresh for the following week and not as a regular starter.
There has also been criticism in some quarters due to the club letting go of younger talent such as Longo, who is on loan at Espanyol, and Livaja, who has gone to Atalanta as part of a co-ownership deal.
However, although the absence of those two players offers an easy point of attack for critics of the regime at Inter, it doesn't really tell the full story. As undoubtedly talented as those two young players are, it is doubtful that they would be able to deliver the consistency and level of performance that are required of a team chasing the champions league spaces.
Circumstances, however, have not been kind to Inter and they now find themselves without an out and out goal threat up front. Although Cassano has been an extremely positive signing, he is much more of a creative player and is unlikely to contribute more than 10 goals between now and the end of the season.
The same may also be said of Palacio. While these two players are very good they are both better served creating opportunities for a striker such as Milito and not leading the line themselves.
With few options available Inter have been searching for an out of contract player who can come in and help the team out on a short term basis. Unfortunately, this presents an incredibly narrow field with which to choose from. John Carew recently had a fitness test with the club, but it was decided it would take too long for the former West Ham player to regain fitness and therefore it seemed pointless taking him on.
All this means that Inter's chances of qualifying for the Champions league look pretty desperate. Their main rivals, AC Milan and Napoli, have strikers that many an Inter fan would probably kill for and with Inter's form over the Christmas period already looking shaky at best; it's hard to see how Stramaccioni is going to turn things around.
Written by Oliver Beatson
Follow Oliver on Twitter @InterUK87
Please like O-Posts on Facebook
You can follow O-Posts on Twitter @OPosts