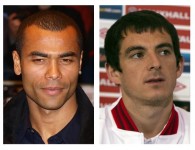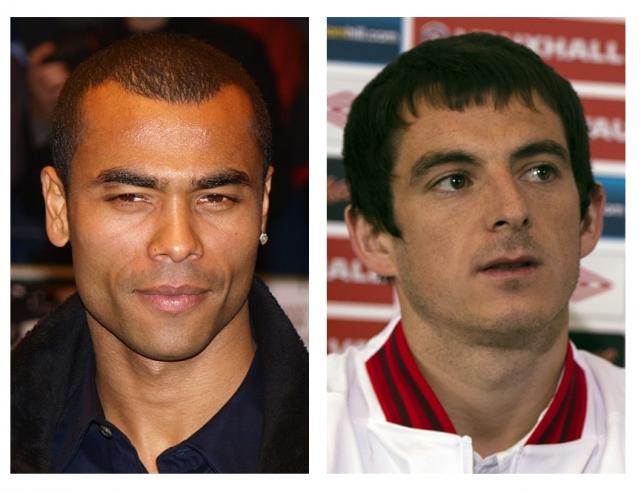 As of just three years ago, it would have been unthinkable that Ashley Cole's status as England's number one left-back could have been under threat. The Chelsea man travelled to South Africa with Stephen Warnock as his deputy, whilst Leighton Baines stayed at home after making the initial 30 man squad. Baines did make it to the European Championships under Roy Hodgson two years later but watched Cole play all four games from the sanctity of the bench.
Now, as the England journey edges towards next year's World Cup, Baines has become a valid rival for Cole's once immovable position. A strong season from Baines, in which he has not missed a game as Everton have mounted a viable challenge to the top four, has put pressure on Cole who will be 33 when, and of course if, England travel to Brazil next summer.
Cole has also been a regular feature for his club this season, playing 43 matches in total despite his age and the disruption caused by the managerial transition of Roberto Di Matteo to Rafael Benitez. His worth to Chelsea has not diminished, he still remains unchallengeable at left-back as his time in south London rolls into its eighth year. It was his enduring quality that caused Roman Abramovich to break his own rule of avoiding offering contracts to over-30s in order to fend off the interest of Paris St Germain back in January.
You have to go back to 2001 to trace his time with England, a career that has yielded a century of caps, the milestone reached in a friendly with Brazil back in January that has created, to some, the feeling that Hodgson wanted to remove the overhanging novelty as soon as possible to allow Baines to form a significant claim for the regular spot.
The backbone of the claims for the Everton man to succeed Cole has been built on the greater attacking threat the former provides. Last season, Baines averaged 1.58 crosses per game compared to Cole's 0.46, whilst he also created 2.46 chances per game with Cole creating just 0.77. This season, Baines has created 96 chances to Cole's 16.
The Chelsea man's 7 assists were a greater total than Baines's 4 but this year, Baines, as he enjoys a superb understanding with Stephen Pienaar down the Everton left-side, has registered 4 to Cole's 2. The Liverpudlian, Goodison Park's regular penalty taker and also a dangerous threat at free-kicks, has also contributed 5 goals to Everton's season while Cole has given Chelsea just 1.
Defensively, Baines is endeavouring to put to tuned the common misconception that his Chelsea counterpart is more able than him. Baines has a tackle success rate of 82% compared to Cole's 75% whilst the imbalance in interceptions stands at 46 to 30 in favour of the Everton man.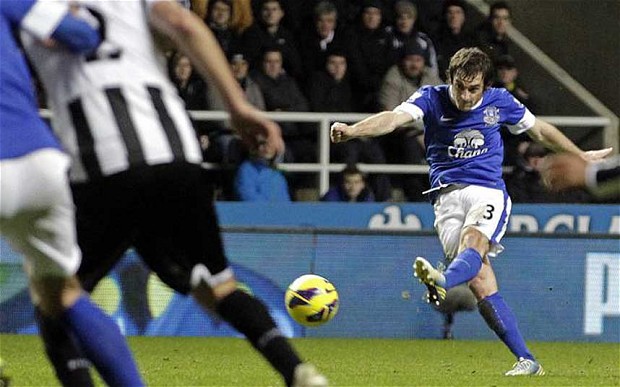 Despite Chelsea's defence conceding fewer as a unit, 26 to 35, Baines comes out on top in terms of overcoming his man on the ground, winning out in 213 50-50s compared to Cole's 142.
However, the 100 caps on Cole's resume that weaved its way through the age of England's "golden generation" that has spanned three World Cups and two European Championships, will provide Hodgson with the experience that Baines, who stands on just 15, simply cannot compete with.
It was this logic that had the manager see fit to rest the 32 year old in Friday's procession over San Marino to keep his ageing bones fresh for more testing game with table-toppers Montenegro on Tuesday.
Cole, at this current moment in time, is Hodgson's first-choice left-back and that's why he will call upon him for the business game of Podgorica.
After all, Cole has been in three Champions League finals, is a triple Premier League winner and has seven FA cups to his name, there is nothing in Baines's promise that can rival such know-how and acclaim as England's defence prepares for the test of Marko Vucinic and Stevan Jovetic on Tuesday evening.
It would be extremely reckless for Hodgson to head into such a pivotal match without the reliability he knows Cole will provide. With his career being blighted by off-field stories that have threatened to blacken his character, there are not many who would have begrudged the player his 100th cap after thirteen years of nothing but reliable service.
Take the two epic quarter final duels with Cristiano Ronaldo (2004 and 2006) as a case in point, in a problematic position where players of the class and athleticism of Cole are scarce.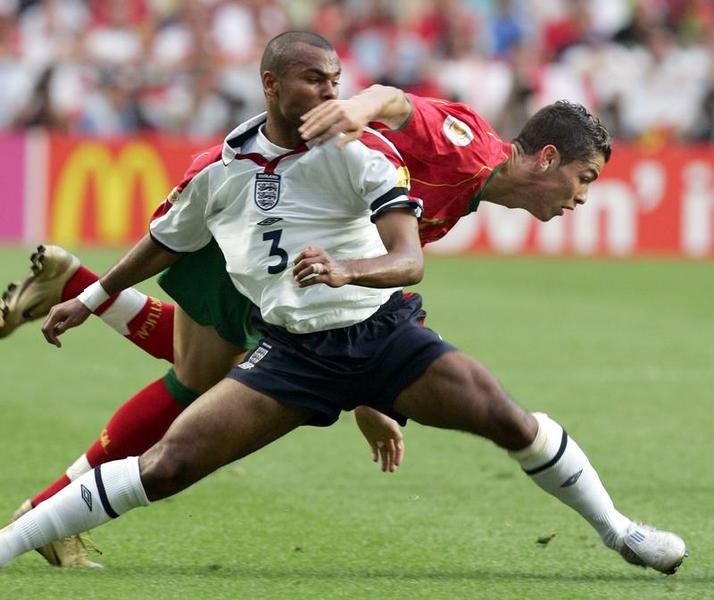 The presence of Baines will be good for competition, something that has, to a degree, been lacking as Cole previously had to hold off the mediocre claims of Wayne Bridge. The Chelsea man still remains integral to the England set-up but as he ages, Hodgson has a swashbuckling alternative in the peak of his career to turn to, a huge advantage when the tough schedule of the World Cup will be of a huge test to Cole's body in what will possibly be his last tournament.
Hodgson's first-choice left-back is still very much Cole, but he is fully aware of the riches he has at his disposal in that position. It is something that he is now exploiting and something that will be hugely vital for England as they head into such a massive year.
Written by Adam Gray
Follow Adam on Twitter @AdamGray1250
Please like O-Posts on Facebook
You can follow O-Posts on Twitter @OPosts