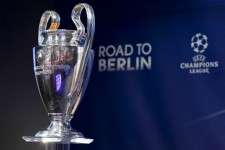 Premier League Results
Premier League 2014/2015 scores, Football England - FlashScores.co.uk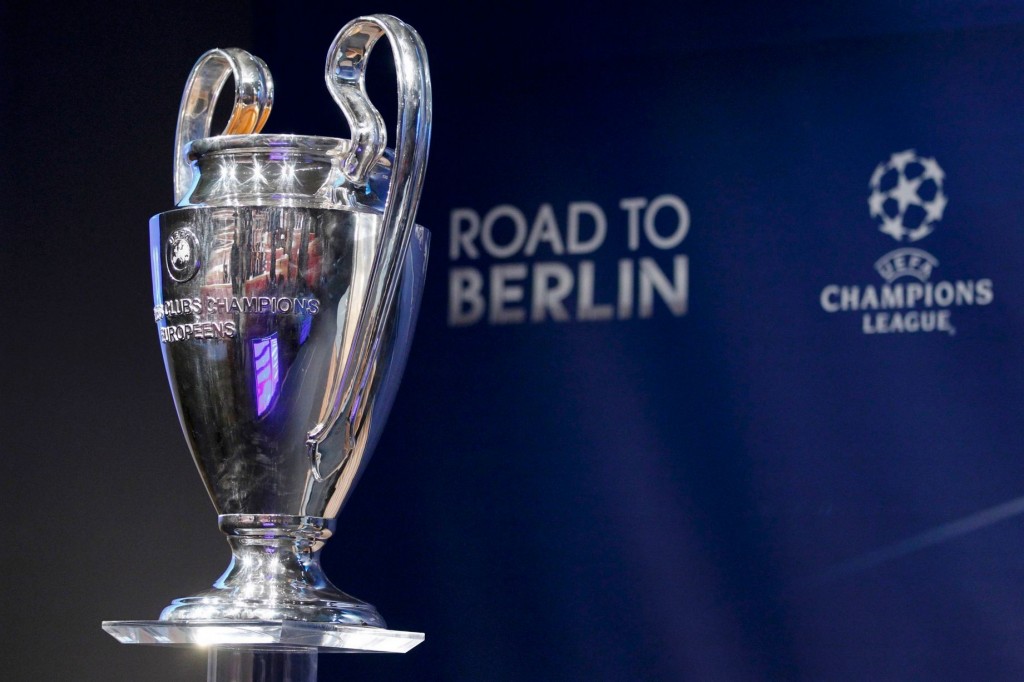 The second leg of the quarter-final is here, so what should we look forward to:
Tuesday's match-ups
Barca will hope to finish off 'Ibra-less' PSG when the two teams collide in the Camp Nou. Now it's true that Barca is not unbeatable and PSG does have the capability to bring down Enrique's men, but let's be realistic for here. Les Parisiens might be cruising in Ligue 1, but the Champions League does actually contain teams who have a better squad than PSG. If it wasn't for Chelsea's lack of squad depth, PSG would have not even gotten this far in the competition. David Luiz, once the hero in the last 16, is again proving that he is not the man for big matches (remember Brazil vs. Germany in the last World Cup?).
And for the rest of his teammates, many are proving that they can't do it in a club bigger than PSG. So no offense to PSG, but it looks like they going down in quarter-finals for the third season in a row.
Moving to Munich, the German champions (since December) will try to overturn a 3-1 deficit when they host Porto. Now they are few things that will determine the game: Porto's approach to the game, Bayern's way of defending, the midfield battle, and of course how many mistakes will Bayern's 'Mistakes Masters' will make. But above all those facts, is Bayern's ability to score 7 goals at home. Should they reclaim that ability, it might end up being a very long night for Porto.
Wednesday's clashes
Real host Atletico and thanks to Ancelotti's master plan of playing Modric and Bale when he could have rested them, Los Blancos will be without two of their most influential players. Well, just one, if you take Bale recent performance into consideration. For Atleti, the job is simple: give Real the usual dose. Now the last time Real beat Atleti was after extra time so if Ancelotti's boys can keep the score 0-0 for 90 minutes, they might just have a chance to go on defending their trophy.
Anyways, this is football. Maybe Ronaldo and his 11 sidekicks will finally find a way to break their Atleti duck. But if they don't, Ancelotti might just re-evaluate his statement about him being at Madrid next season.
Au Stade Louis II, Monaco will be hoping to overcome 'over-confident' Juventus when they host the Italian champions. Juve will of course hope to finish the job, but if Monaco sticks to their style of impressive defending and dangerous counter attacking football, the Italian side might just get the taste of what competitive football feels like (since they lost it ages ago).
Conclusion
I wanna take a page from 'Epic Rap Battles of History''s book by saying: 'Who will and who will go to the next round?', however, I have a feeling that the answer to that question was given in the first leg.
So I'm just gonna say this: Underdogs, impress and surprise us and show us why the UEFA Champions League is the most exciting and unpredictable competition in the world. Supra Checkin' Out.
Written by Christopher Kayembe
Follow Chris on Twitter @SupraKays
Like O-Posts on Facebook
You can also follow O-Posts on Twitter @OPosts