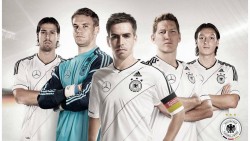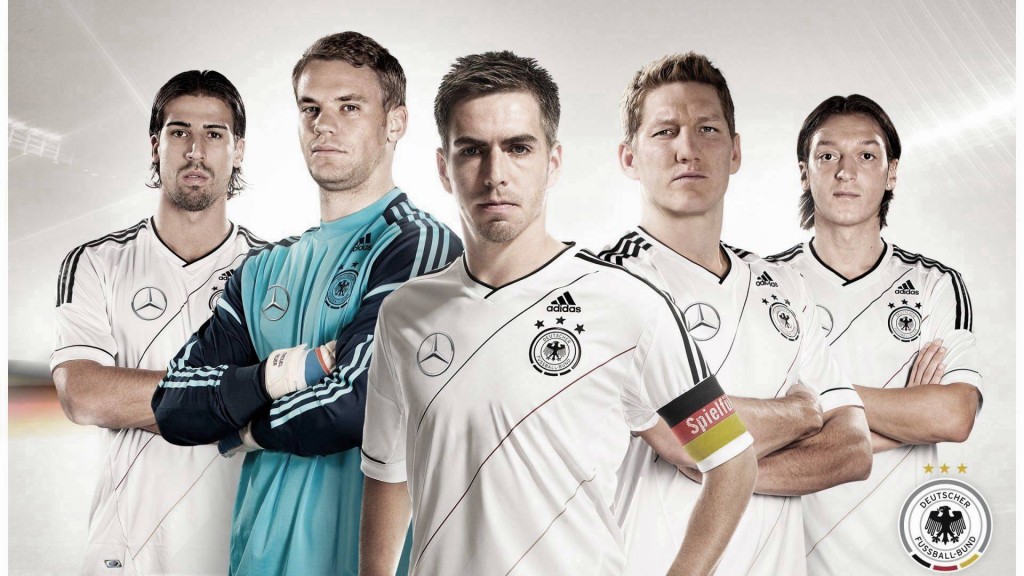 Whilst the world was apparently stopping to watch two of England and Spain's, indeed the world's, biggest clubs go head to head in the Champions League, just across the continent something big is happening.
Germany are amassing a talent pool that is fast becoming the envy of the world and could easily see them adding to their already imperious World Cup and European Championship collection. Though being one of world football's traditional powerhouses, their depth of talent over the past two decades declined, despite winning Euro 96. It was their failure at the 1998 World Cup and Euro 2000 that led to an overhaul of the German youth football system by the German FA (DFB) that was implemented in 2002.
It was decided that for every club academy, at least 12 of each season's intake must qualify to play for Germany. Currently, 64% of Bundesliga footballers are eligible for the German National side, whilst in the Premier League the percentage of overseas players is roughly the same figure.
So, not only does this give Germany's manager, Joachim Loew, a higher quantity to select from, but the quality has also improved.
No other country in the world has the number of goalkeepers of the calibre that Germany has to choose from: Manuel Neuer of Bayern Munich is arguably the best in the world, but Rene Adler of Hamburger SV has been as good as any keeper in Europe this season and is pushing Neuer all the way.
Behind them is the hugely impressive and promising Marc-Andre ter Stegen of Borussia Moenchengladbach, who is unsurprising being linked with Barcelona; there's Bernd Leno of high flying Bayer Leverkusen, Oliver Baumann of SC Freiburg, Kevin Trapp from this season's surprise package Eintracht Frankfurt, Ron-Robert Zieler of Hannover, even the experienced Roman Weidenfeller of champions, Borussia Dortmund.
Where there is an undisputed plethora of talent at goalkeeper, the strength in depth in terms of top quality is not necessarily there in the defensive positions. There is, for my money, the best full back in the world in the shape of Bayern Munich's Philipp Lahm. The pivotal figure at centre half is the classy Mats Hummels of Dortmund, who encapsulates the cliché: Rolls Royce at the back. Whilst the imposing and impressive Benedikt Hoewedes of Schalke might not necessarily be Loew's first choice to pair him with in central defence, he would certainly be mine.
Beyond them though, the standard is not quite so high. Arsenal's Per Mertesacker is a veteran of the international stage and although he has the turning circle of an oil tanker, he can be a smart and astute defensive asset, providing a higher defensive line is not played.
Holger Badstuber and Jerome Boateng of Bayern are unquestionably capable and swell the ranks. Marcel Schmelzer of Dortmund and the experienced, though sometimes shaky, Heiko Westermann of a slowly improving Hamburg arealso squad regulars this season. Though that has created some debate as many feel Frankfurt's Sebastian Jung is more deserving.
Midfield is another area where they have an embarrassment of riches: Bayern provide the imperious class of Bastian Schweinsteiger, the promise of Toni Kroos and the industry and attacking skills of Thomas Mueller, who can play left, right, in behind the striker or even up front, if needed. Following their rise to prominence at World Cup 2010, Real Madrid acquired the work rate of Sami Khedira and the brilliance of Mesut Oezil.
Schalke's Julian Draxler recently became the youngest player ever to reach 100 Bundesliga appearances. He's a prodigious talent starring in his preferred central attacking midfield role and at just 19, he's a star of the future, but already pushing his way into contention now. Dortmund also contribute heavily in this department, Ilkay Gundogan's defensive know-how, technique, vision, guile and fantastic passing ability has seen his reputation grow.
Marco Reus, a summer signing from Moenchengladbach, has been a revelation, his movement, interplay and finishing have left Dortmund fans saying "Shinji who?". Reus (as well as Thomas Mueller) can play the much debated 'false 9' role that Germany seem to inevitably moving toward and his understanding with club and international team mate Mario Goetze seems telepathic at times.
Goetze has the potential to be the most special of all the fabulous talent in the German ranks, with mouth-watering natural ability, style, panache, technique, power and finishing that will surely see Barcelona and Real Madrid soon come calling with the huge bids it would take to tempt BVB to part with their star.
Lewis Holtby, who recently joined Tottenham Hotspur from Schalke, is another attacking midfield talent who mixes technical ability with a strong work ethic and has received his first International caps. Holtby finds himself down the pecking order, though when you consider the names above, it's perhaps not surprising.
Currently, Germany do not have such luxury when it comes to out and out strikers, the abundance of prolific attacking midfielders, with their versatility and genuine goal threat means there is less reliance on an orthodox striker. Having said that, Bayern Munich's Mario Gomez may have some limitations to his game, but he is a proven goal scorer; as is the veteran Miroslav Klose, now of Lazio, although he is in the twilight of his career.
Stefan Kiessling of Bayer Leverkusen is another striker with a good goals record, though he's consistently overlooked by Joachim Low. His young Leverkusen team mate, Andre Schurrle, can play either out wide or through the middle. His technical ability, work rate and finishing prowess have put him on the radar of a number of leading Champions League clubs.
Lukas Podolski has only given glimpses of his quality in his first season at Arsenal, not helped by him being played out on the wing. Though he is an accomplished wide forward, he is by trade a striker and his 44 international goals lay testament to that.
It could be argued that Germany could provide two squads capable of challenging for international honours and with the average age of the squad around 25, they have the all-important blend of youth and experience. The progression is clear when you consider that of the 2009 U21 European Championship winning squad, four were an integral part of their impressive 2010 World Cup side and seven are now regular first teamers.
The changes in youth set up implemented by the DFB a decade ago have not only given the national coach a larger number of players to pick from, but the upturn in standards reflect well on the standards of coaching at grass roots and academy level in Germany and just how good the system they have in place is; it's a system British football would do well to take a deeper look at and learn from.
So whilst some of the stars of the all-conquering Spain and Barcelona sides are moving past their prime, it could easily be German football that takes their crown.
Written by Andy Wales
Follow Andy on Twitter @AndyArmchair
Please like O-Posts on Facebook
You can follow O-Posts on Twitter @OPosts