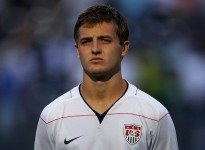 Premier League Results
Premier League 2014/2015 scores, Football England - FlashScores.co.uk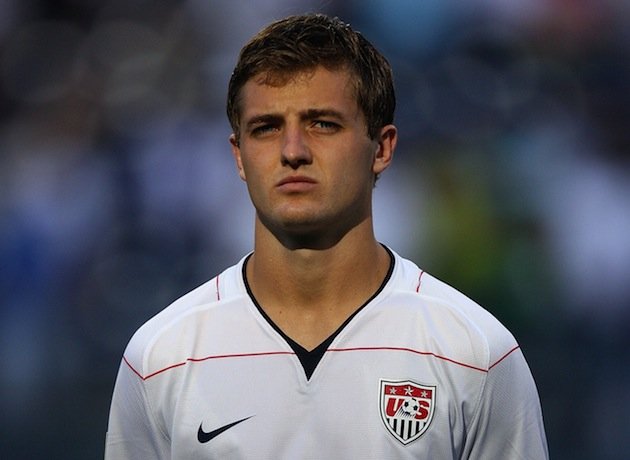 Robbie Rogers is not the most recognisable name in football but after he revealed his retirement from the sport aged 25 on Friday, he has suddenly become familiar with supporters across the world. Rogers was most recently turning out for League One Stevenage on loan after being released from Leeds United in January, a series of injuries had seen his short career nosedive and he chose to bow out of the game while still young.
There was nothing major about that news, a series of nagging injuries had taken their toll on the ex-United States international of 18 caps, and despite him signing a recent deal with Chicago Fire back in the United States, maybe he thought his fitness and form had deteriorated to the extent he could not fully honour his commitments.
However, there was an explanation that saw the story plastered over the news pages and social network sites to post Rogers, a seemingly forgotten player who had been heading for the scrapheap, back in the full beam of the media spotlight. The explanation was that he was gay.
Rogers made the announcement via an eloquently written seven-paragraph blog in which he claimed football was his "escape, my purpose, my identity. Football hid my secret, gave me more joy than I ever imagined". He concluded with a startling revelation that "I could only truly enjoy my life once I was honest… My secret is gone, I am a free man, I can move on and live my life as my creator intended".
Those words hinted at the emotional toil that Rogers had to battle in order to suppress his sexual orientation in a sport that remains incredibly insular. Football has existed to be a victim of its own male dominated world, a macho surrounding that is coloured by intense competitiveness and tribalism both on the pitch and off it.
In preparations for Euro 2012, Polish police drew up stereotypes of English football fans to help deal with problematic behaviour and they predictably came up with the generic portrayal of the chauvinistic, beer-swilling, boisterous Neanderthal. It is those characteristics that have connotations of heterosexuality and sadly, with football well into the 21st century, being gay is still an unfortunate taboo.
Rogers became only the third professional footballer to reveal his homosexuality after Justin Fashanu back in 1990 and Swedish lower league player Anton Hysen in 2011. Hysen is still playing in the obscurity of the third tier of Swedish football, well away from the limelight, but Fashanu's fate was tragic, hanging himself eight years after his initial announcement that was met with media vilification and rejection from his own brother, John.
Once a £1 million signing for European Champions Nottingham Forest in 1981, Fashanu's revelations to the Sun saw his football career fizzle out whilst his private life was placed under the most intense media scrutiny, right the way up until his suicide of 1998 following a false accusation of sexual assault in America.
In a BBC documentary fronted by Fashanu's niece, Amal, said, "I'm proud Justin was my uncle. Football needs more people like my uncle if homophobic barriers are to be removed".
It is those homophobic barriers that probably caused Rogers to feel the need to conceal his orientation. Worryingly, he spoke of his trepidation in revealing his secret, "for the past 25 years, I have been afraid to show who I really was because of fear", he said in his parting blog that has summoned waves of support from his peers.
Fellow American players Chris Pontius, Heruclez Gomez, Omar Gonzalez and Abby Wambach, of the women's national side, all tweeted their respect for Rogers while Robert Snodgrass, Ross McCormack, Stuart Holden and PFA chairman Clarke Carlisle all took to the social media website to voice their respect.
If Rogers had garnered such emphatic support from fellow professionals and equality groups after his announcement, one could ask why he was so overcome by fear in letting his secret out and, even more pertinently, why is he not comfortable continuing in his trade now he is outed?
Eddie Pope, an ex-USA international who played in 3 World Cups and is now an executive of the MLS players union, tweeted "brave men like you will make it so one day there's no need for an announcement. That day can't arrive soon enough".
That is the disheartening problem that besieges homosexuality and football and will continue to do so until something drastic can smash the boundaries of normality to which the world of football has become accustomed, that a "coming out" of a player still remains a big thing, an event fitting of wide news coverage.
The hurdle of racism has been successfully overcome (with a few minor hiccups) since the days of banana throwing back in the 70s and 80s, and the presence of black players in a starting XI is now perfectly normal. A homosexual player? We are seemingly still light-years away from that same kind of acceptance. It is indicative of what an unfortunate quandary that is when a 25 year old has to turn his back on his profession because he felt he could not be true to himself.
Rogers will turn to a new career while football continues to work hard in the name of equality. In England, the FA last year set out a six point plan to make the game more inclusive, as well as tackling homophobia. "We do have players who've said that, while they are gay, they don't feel comfortable enough to come out" said Chief Executive of the PFA Gordon Taylor.
"We know of players who are playing who are gay who've not had that confidence as yet. But, as the rest of the world becomes more civilised, hopefully that will come" said Taylor, but as Rogers bows out giving a clear insight into his own harrowing lack of confidence to reveal his truest feelings, one may hope the winger can leave a trailblazing legacy as football continues its search for equality.
One may hope more players will come out so being outed as a gay footballer is no longer an event worth reporting.
Written by Adam Gray
Follow Adam on Twitter @AdamGray1250
Please like O-Posts on Facebook
You can follow O-Posts on Twitter @OPosts