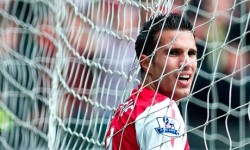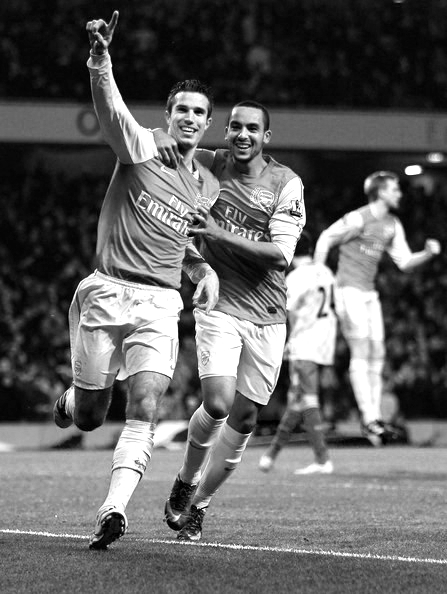 It hasn't been easy, speaking from an Arsenal point of view, watching your former lethal striker do so well in another club, especially for your rivals. His name is Robin, and he was like the perfect idol.
It has been over three months since Arsenal sold Robin Van Persie to Manchester United for a fee believed to be around £24 million. His departure also saw the arrival of former Montpellier and French international striker Olivier Giroud, who I won't be so quick to criticize.
After all, given the fact it is his first season at Arsenal, his goals so far this season has been quite encouraging from a statistical point of view. But sadly, he is nowhere near to Robin. He would also fall behind Rooney and even Chicharito in the pecking order at Manchester United - making the Manchester City starting 11 is also a huge doubt.
For example, we have seen decent chances that Giroud has failed to convert and we find ourselves frustrated and then admitting "Robin would have scored that ". I've been guilty of saying that, and I will continue to do so until something is done about the strike force situation at Arsenal.
Don't quote me wrong. I am not saying Giroud is not worth playing for Arsenal, in fact his brilliant scoring record and eye for goal hasn't gone unnoticed. Scoring  14 goals so far and over 7 assists for a striker in his debut season at the club isn't that bad to say the least, but he hasn't really shown any sign of replacing the incredible work Robin has rooted and replacing a striker of his calibre was definitely going to be a difficult task.
The sale of Robin Van Persie has left a big (very big) vacuum to Arsenal, especially in the striking department as Olivier Giroud, as I mentioned, is  struggling to produce the magical touch Robin had, despite having a good scoring record in his first season so far at the club.
Robin's eye for goals and brilliant technique makes you ponder if this guy is really human. All you need to do is create the chance and leave Robin to handle the rest. When Arsenal need an equalizer or maybe a winning goal, he usually provides them. Also, not forgetting the fact that he is a consistent player and can bring positives out of a negative game in a matter of seconds.
He did that against Liverpool and Everton, his curling effort against Tottenham, and the list goes on. His tally of 37 goals out of Arsenal's total of 95 goals in all competitions in the 2011/2012 season, is a testament to his undeniable talent and outrageous ability.
I have to say that I am not really surprised Robin has adapted at his new club. He is a consistent player and he is showing the same fate at his new club. He's also a genius who is ready to fight, and provided his full commitment in his time at Arsenal. The downside was, he was never patient. He is a big player, and big players have massive "egos". They dictate what they want, and if you display some of sort of opposition they would most likely depart in a moment's notice.
Van Persie's former manager, Arsene Wenger, had this to say about big players and "egos":
"Can you become a big player without a big ego? I would say no, it's impossible"
As much as Arsenal fans won't hide their bitter frustrations on losing Robin to Manchester United, I would suggest Wenger should have done more to keep his big man. Rooney almost quit United after some behind the scenes outbursts with manager Alex Ferguson, with Mirror football quoting "Rooney to leave United after outburst with Ferguson beyond repair ".

The major difference between Alex Ferguson and Arsene Wenger is Ferguson's way of understanding big players who have massive egos, and that you need to act and rise to their level to keep them at your club. He did the same on this situation, and Rooney stayed.
It still saddens me that he left, but he has clearly stated his desire to win trophies which Arsenal have failed to provide.
Arsenal lost a leader, talisman, a born goalscorer and a fighter. If Arsenal fail to finish in the top 4 this season, only then would the cost of his departure be very clear. Only then.
Written by @femi4arsenal
Please like O-Posts on Facebook
You can follow O-Posts on Twitter @OPosts