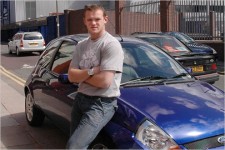 Whether it's a promotional stunt, a bit of Public Relations work or if the money and fame has simply went to their head, numerous footballers from all corners of the world have been spotted in what can only be called train wrecks on wheels.
Today, however, we're going to look away from the expensive and flashy cars, bought by footballers who are as useless as their cars as ugly, and focus on the (cheap and nasty) footballer-owned cars that make us wonder why they would ever want to be seen driving in them.
Daniel Sturridge - Hyundai Santa Fe 2012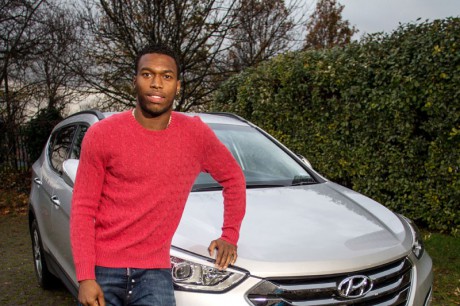 Now before we start, we'd like to say that in no way is the Santa Fe a bad or shameful car. However, we would expect a budding superstar like Daniel Sturridge, who has just completed a big-money move to local team Liverpool FC, to drive something a little flashier or sportier.
Sturridge became a Team Hyundai Ambassador earlier this year by supporting Hyundai's activity around UEFA EURO 2012 and, due to this, it's no surprise that the footballer was given the car as a 'goodwill' gift.
Daniel himself has confessed that the Santa Fe has a 'special place in his heart' after his mum used to own the older model whilst driving him around to his football games.
I think that it will soon have a 'special place' in the back of his garage, covered in a dusty sheet and only taken out when he decides to donate his 'favourite car' to a charity of his choice.
Wayne Rooney – Ford Ka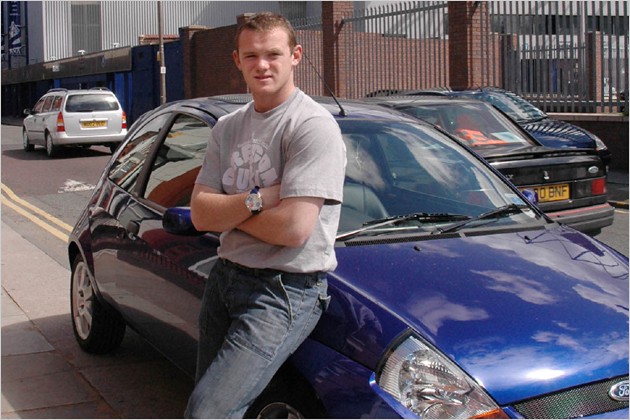 Now we can truly get to the 'turd on wheels' vehicles.
If turning up to your teams football ground in Nike tracksuit bottoms, Nike baggy t-shirt and, you guessed it, a Nike cap aren't enough to make a seventeen-year-old lad look like he's about to start a fire, then driving to said ground in an old-looking Ford Ka certainly is.
Not even a private license plate could turn this car into a polished turd, with the registration plate reading: 'R00 N1' adding to how bad the sight of Wayne Rooney and the Ford Ka actually was.
Then again, maybe Wayne thinks that's how his name is actually spelt.
David James – Reliant Robin (of shame)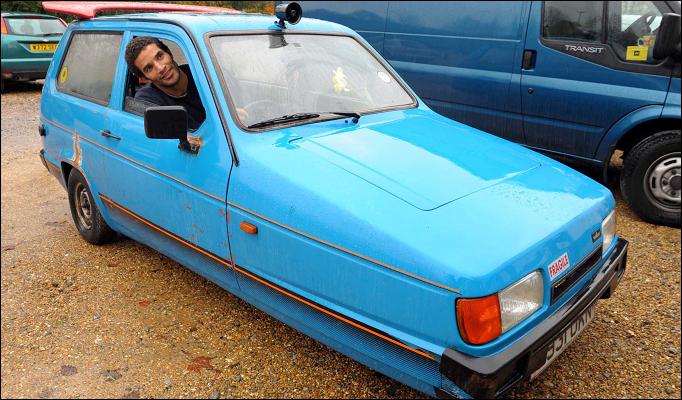 Way, way back when Portsmouth FC actually had the money to buy a meal deal at their local supermarket, then-manager Tony Adams used to force the player who he thought performed worst in training to drive a battered, old Reliant Robin to next-day's training session.
Believe it or not, the player who ended up at the wheel most days was England's very own 'Calamity James'.
Over the years, however, the Pompey players chipped in on so-called 'modifications' for the three-wheeled eye-sore; finally culminating in a mutated, five-wheeled, A-team-themed abomination.
Some say that David James still rides his Reliant Robin around the streets to this day…
Thomas Vermaelen – Nissan Figaro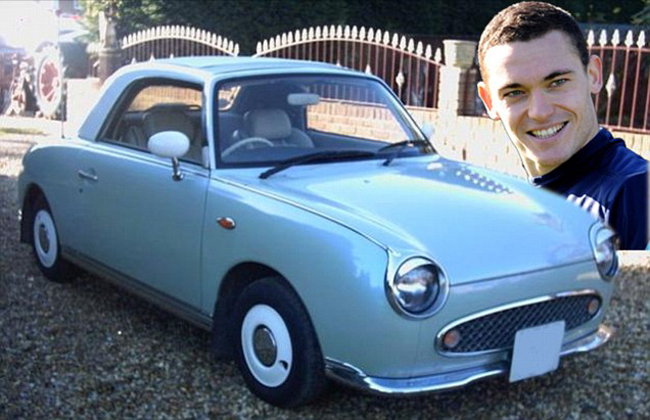 The Belgian rock may be able to drive an Arsenal attack from the back, but he certainly doesn't know how to drive a decent car.
After penning a new contract in 2011, Vermaelen's team-mate Robin Van Persie (who is regularly seen driving such cars as a Ferrari and a Cadillac Escalade) took to social networking site Twitter to congratulate his friend on his new contract, whilst also taking a light-hearted dig at the Belgian's retro motor – telling him to finally upgrade after he's earned a pay rise.
Only 20,000 units of the Nissan Figaro were produced, and we can see why. Although now considered to be a cult classic with owners in the UK and Ireland, we can be forgiven for agreeing with RVP and suggesting that Thomas buy a car more fitting to his stature in the football world.
'I'll be back', said the Verminator, but hopefully not in this car.
Shay Given – Piaggio Ape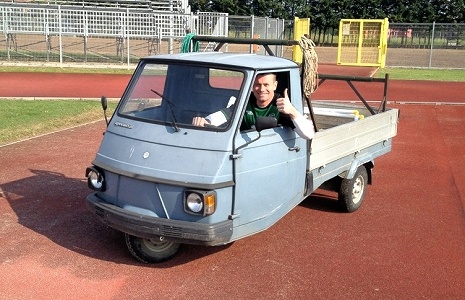 After being seen in this car, Irish living legend Shay Given lost his reputation quicker than he lost his Manchester City place to Joe Hart.
First produced in 1948, and still looking like it is from that era, the Piaggio Ape represents the bottom of the barrel when it comes to cars that footballers have been seen driving in. One can only hope that Shay drove this car to the nearest empty field and set it alight afterwards.
Not much else can be said really, for the car must be actually seen to understand how bad it actually looks – and you'll never see Shay Given in the same light again.
This article was written by Glenn Doyle from MotorTorque, who produce automotive and motoring news and reviews in the UK, with buyer's guides, research, analysis, galleries and videos.
Please like O-Posts on Facebook
You can follow O-Posts on Twitter @OPosts