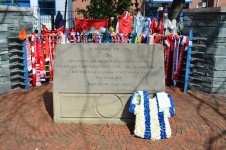 Live football is enjoyed all around the world, and as much is done as possible to keep these events safe. Unfortunately, disaster can strike, and over the years there have been a few tragic disasters that have led to fans being seriously injured or even killed.
These events and the people lost are still strongly remembered by everyone in the football world. In no particular order, here is a countdown of 5 of the most shocking disasters to have struck.
1.            Hillsborough, Sheffield, 1989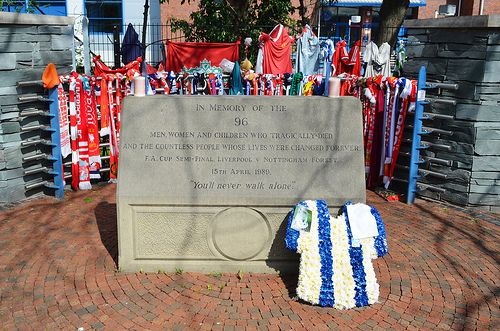 The match was a semi final cup tie against Nottingham Forest. Perhaps the most high profile disaster, this saw 96 Liverpool fans die in a horrific crush at the start of the game. This notorious disaster is thought to have occurred due to poor crowd management with too many fans entering in the same pens.
2.            Burnden Park, Bolton, 1946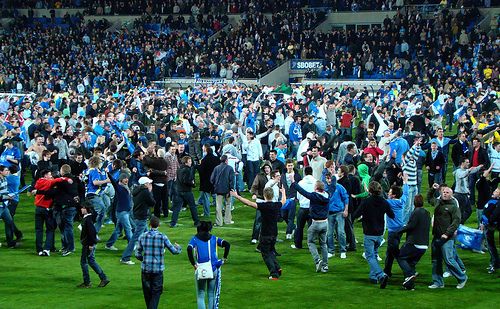 This disaster is another crowd management issue which saw roughly 85,000 fans try to get into the stadium to see Bolton v Stoke in the FA Cup. This was over capacity and the resulting crush caused two metal barriers to break, subsequently killing 33 fans and injuring a further 400 people.
3.            Valley Parade, Bradford, 1985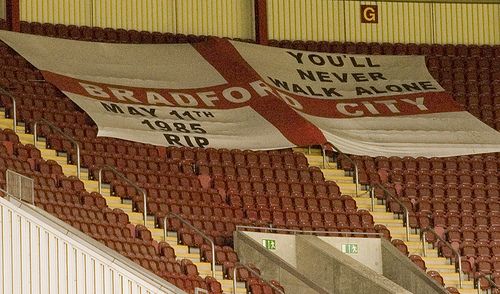 A wooden stand structure in the Bradford Stadium was set alight when a fan supposedly dropped a match or lit cigarette. A fire started below the stand when the rubbish beneath caught fire. Extinguishers could not be found and the fire brigade was called but, terribly, 56 fans were killed and a further 265 suffered wounds.
4.            Estadio Nacional, Lima, 1964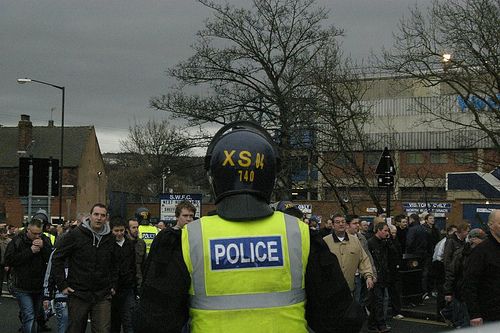 This may be the worst recorded stadium disaster in history. A disallowed goal saw an angered fan chase the referee and take him down, which is said to have upset other supporters that then retaliated. It caused 300 people to die amongst stampedes, crushes and an ensuing battle between police and football supporters.
5.            Ibrox Stadium, Glasgow, 1971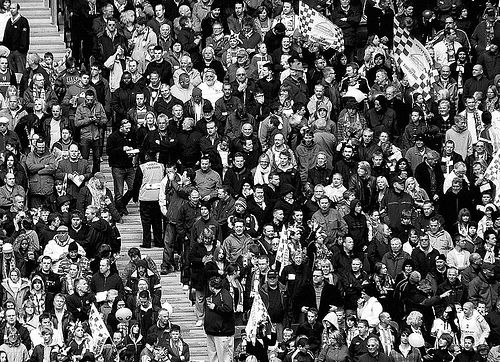 When a fan tried to leave towards the end of an Old Firm match and accidentally fell down a stand, there was a domino effect. This caused multiple fans to fall as a result, causing a crush and build up of bodies. 66 people were killed and 200 more were injured.
These tragic events are still remembered strongly by everyone in the football community as well as in history. Now as much is done as possible to ensure that similar tragedies do not happen again and full support is given to those left behind.
Featured images:
 

License: Creative Commons

 

image source

 

License: Creative Commons

 

image source

 

License: Creative Commons

 

image source

 

License: Creative Commons

 

image source

 

License: Creative Commons

 

image source
John Greenberg has been writing about sport since his interest started when he was 15 years old. He likes to write about current affairs but also like to go back to the past and write about various things, including the safety of the football crowds.
Please like O-Posts on Facebook
You can follow O-Posts on Twitter @OPosts