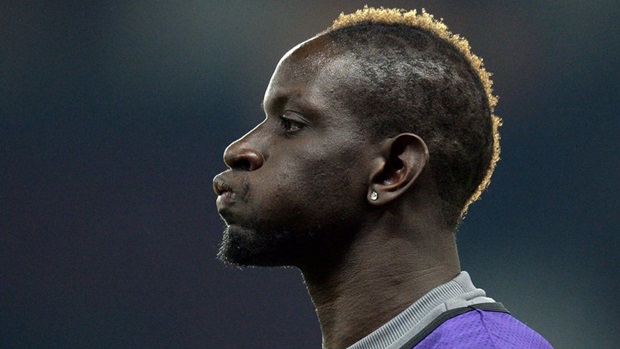 It may be hard to remember given what little fall-out arose from a potentially explosive story but cast your mind back to the start of April when the Sunday Times had on its front-page a doctor claiming to have doped over 150 sports stars.
According to Dr Mark Bonar, he had doped Premier League footballers from Arsenal, Chelsea, Leicester and Birmingham, stories denied by the clubs involved but which manage to worry the UK Anti-Doping watchdog (UKAD) enough to launch a review of itself.
The Times's revelations carried the disclaimer of how it had no independent evidence linking any players or clubs with Bonar who, as an unregistered former GP currently under investigation by the General Medical Council (GMC) for failing to inform a patient her cancer was terminal so he could keep charging for treatment, would immediately attract cynicism as an unreliable source making spurious claims.
Anxious voices
The story has since fallen down the back of the sofa and football has carried on its merry journey with a few anxious voices growing in concern.
"This case shows that British sport has a bigger doping problem than any of us imagined" said Toni Minichiello, coach of Olympic gold-medallist Jessica Ennis-Hill, with more than a hint of a sensationalist reaction to Bonar's stories while Arsene Wenger, long suspicious of football's relationship with doping, told L'Equipe his Arsenal team had played "many teams" under the influence of performing enhancing drugs.
Wenger had watched Arsenal lose to Dinamo Zagreb 2-1 last September and playing the full 90 minutes for the Croatian side was Arijan Ademi, now banned by UEFA for four years after testing positive for a banned substance after that Champions League game.
His coach Zoran Mamic said that "his (Ademi's) supplement was infected with a prohibited substance and he didn't know what kind of supplement he was using".
It is a case that has parallels to Liverpool defender Mamadou Sakho who is now under investigation by UEFA after testing positive for a type of fat burner following his team's 2-0 Europa League victory over Manchester United in March. On Tuesday the Frenchman declined the option to have his B sample tested in what seems to be an acceptance of his fate.
The 26 year old is now required to provide an explanation to UEFA and will present mitigating factors, it has been reported that the centre-half has struggled with weight issues throughout his career and was in fact dropped by Brendan Rodgers earlier in the season for being overweight, though the wide consensus seems to be that Sakho is looking at a 6-12 month ban.
Naive rather than malicious
Like Ademi possibly was or like Kolo Toure, now Sakho's defensive team-mate and close friend at Liverpool, was when he was suspended for 6 months at Manchester City in 2011 for taking what the Ivorian claimed to be his wife's slimming pills, it appears like the Frenchman is guilty of nothing more than being a silly boy rather than an intentional cheat.
He is certainly naïve; one can't possibly imagine Liverpool, with their army of sports scientists, nutritionists and physiologists working under a regime as fitness-focused as Jurgen Klopp's, giving Sakho the green light to take such a risky supplement.
They will now be robbed of a £19 million defender who under Klopp has hit his best form and so too will France, with Euro 2016 swinging into view on the horizon. But while the cloud lingers over Liverpool in the form of UEFA's pending investigation, it will help to allay any fears that football has a deep problem with doping underlying its surface.
It will reaffirm that the sport, despite not throwing up violations as prolifically as athletics or cycling, or even tennis, is still being monitored and regulated vigilantly and that the status of having just one currently banned footballer under the UKAD, John McMillan who tested positive for cocaine while playing for Partick Thistle, is not the result of flimsy testing. Hull City's Jake Livermore was caught taking the same drug last April of course but avoided a ban.
Cycling's battle with doping has stretched throughout history and many sanctions are still handed out each year for positive tests, and in athletics Russia and Kenya, long since dogged with doping troubles, have spent the past year fighting with the IAAF and the World Anti-Doping Agency in order to compete at this year's Olympics in Rio de Janeiro.
Maria Sharapova's positive test for meldonium, a substance widely used in eastern Europe but added to the banned list for 2016 prompting at least 172 failed tests worldwide, has opened up a debate of just how far tennis's trouble with doping goes, with world number two Andy Murray an outspoken critic.
Sporadic football cases
Football goes on however with its sporadic cases, Kolo Toure's was the Premier League's first positive test since Chelsea's Adrian Mutu in 2004, a gap of 7 years, but that should not be regarded as a sign players are going unchecked because of lapse testing.
Rio Ferdinand's 8 month ban for missing a drugs test in 2003 and Paddy Kenny's nine-month ban in 2009 for taking a cough cure, containing the banned stimulant ephedrine, should show how seriously the football authorities, the Premier League and the FA working together with the UKAD, take the fight against doping. In Kenny's case it suggested the perils footballers face for merely reaching for the medicine cabinet.
The Times also reported that the UKAD tested 366 first-team Premier League players out 0f 530 over the past 12 months, failing to take blood or urine samples from 150 players, though the Premier League and the FA were both happy with the rigidity and level of their testing.
Staying ahead of the dopers
The Wengers, Bonars and many others trying to whip up worry that football may share the deep, murky underworld that is found in other sports may not be happy with it, but that doesn't mean there is a problem to counter.
Sakho's impending ban suggests that football is staying ahead of the dopers.
Written by Adam Gray
Follow Adam on Twitter @AdamGray1250
Like O-Posts on Facebook
You can also follow O-Posts on Twitter @OPosts