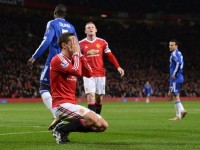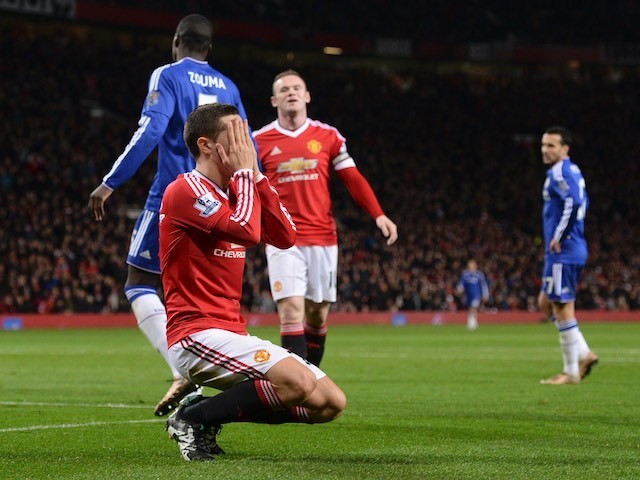 Chelsea have been poor this season. After another disappointing result vs Watford,  Chelsea faced Man Utd with both teams in dire form and in need of a win to rejuvenate their seasons. The two teams grabbed every opportunity they had with amazing efforts from Rooney and lovely crosses from Willian - one of Chelsea's brighter performers this season. Both managers have put their full focus for this match hoping they can muster a win over the other.
However, with great saves from Chelsea goalkeeper Courtois stopping Man United and the Red Devils' defence hindering Chelsea's offence at the other end along with the disappointing Matic, the match ended in a goalless draw which helps neither side.
Predictions and after-thoughts
After the draw, I predict that Chelsea will continue to struggle at this point not because of Jose Mourinho nor Hiddink, but possibly because of Chelsea's players. That may be the main problem, that the players aren't giving and showing enough chemistry with each other, which has affected their performances particularly the likes of Fabregas and Hazard, who were crucial to Chelsea's league winning-season. After today's very disappointing result of the match, Chelsea remains in 16th place in the league and don't seem to be getting out of their rut anytime soon.
While on the other hand, Man United continue with their struggles, particularly with their out-of-form attack. Rooney can't seem to score, Depay isn't looking like the promising player many thought the Red Devils acquired, while Martial hasn't backed up his blistering start to his United career. They seem to be regretting selling Chicharito, who is been on top form for Leverkusen, which just adds to Van Gaal's misery and piles more pressure on his shoulders.
They need to add a few reinforcements in January, or maybe a shit in formation to aid the likes of Mata, who could prove to be an essential creative outlet, and add a quality striker or two and maybe even another central defender.
Anyways, both teams have an important January window to look forward. It's a short time-frame and quality players won't come that easy. The two teams and their managers need to play their cards right to help alter their predicaments and get their seasons back on the right path.
Player Reports
Chelsea
Courtois
Probably the best player that played in today's match because of his instant reflexes and excellent diving and handling.
The Defence
Excellent defending all around with very little mistakes that did not really affect the match.
Matic
Very big mistakes wasting a lot of attacking opportunities due to reckless mistakes. One of the worst players of the season? A complete fall from grace.
Mikel
Showed excellent support for both the defence and attack. Good effort.
The Attack
Most attackers passed the ball around well, but they barely troubled the United defence.
Man Utd 
De Gea
Excellent goalkeeping as always, which was enough for him to win a clean sheet.
The Defence
Great defending from the defence, who proved a tough match for the Chelsea offense.
Mata
A fine performance by the Spaniard, who showed great skill and guile in getting the ball cleanly to his teammates.
Rooney
A decent performance from the skipper with some fine efforts which were well-saved by Courtois, yet sometimes he did a careless decision or two. Needs a goal to help regain his confidence in front of goal.
Martial
On the left, the young Frenchman delivered some tasty crosses and passes and put in a fine shift overall in United's final third.
Written by Jackson Drew
Like O-Posts on Facebook
You can also follow O-Posts on Twitter @OPosts