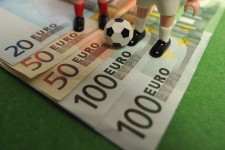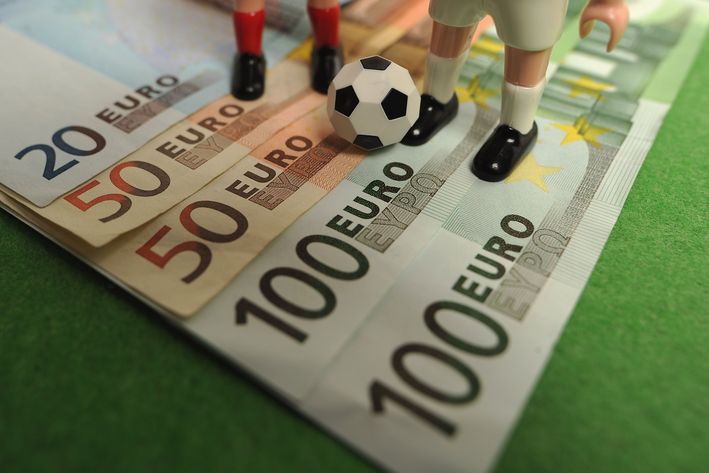 Earlier in August Newcastle United announced bookmaker's Coral as their "official betting and gambling partner", meaning the betting company, who have over 1,800 shops in the UK, join Sports Direct, with their ubiquitous zero-hour contracts and lack of regard for worker rights, and payday loan company Wonga among Newcastle's sponsorship links.
So if you're working for Mike Ashley's discount sportswear giant but not required for a fortnight, his football club will encourage you to take out a high-interest loan then walk into the nearest Coral betting office to try and make a profit by betting on Norwich to win at Manchester City.
Of course that is hypothetical. You don't even have to walk into the betting shop with apps now in vogue. Thinking Phillipe Coutinho may turn an impressive first half into a goal early on in the second? Well here's Ray Winstone to inform you of what odds you can get on that.
Don't have a Bet365 account? Don't worry because here's Betway, BetVictor William Hill, 188Bet, Betfair, Paddy Power, Stan James and even casino.netbet.co.uk to offer you their best proposition.
Just fire up that iPad and make things more interesting for yourself by putting £20 on Norwich to come back from 2-0 down. Or you can put some money on the number of corners, the number of throw-ins, whether Jose Mourinho will shake Arsene Wenger's hand or what colour boots Cristiano Ronaldo will be wearing.
Mobile phone apps
Mobile phone apps are on hand should you fancy chucking away some money anytime you wish, whilst chuckling at the quirkiest market they have available to bet on. Even better, it can be done amidst the action with "in-play", with around 120 markets available as the game progresses. 24 hours a day, it's all available at the touch of a button, like "naawww!!" as Winstone exclaims.
You can be like one of the group of males on the Ladbrokes advert who live the "Ladbrokes life", involving go-karts, a lot of beer and an all-round laugh with your mates. They're proper blokes, doing proper bloke things and that includes making use of a powerful 4G connection so they can boast in the pub about how Leeds' late winner delivered a successful accumulator.
The "coolness" appeal
A recurring theme across nearly all current betting adverts is how "cool" and appealing the practice is, playing at humour (Paddy Power), empowerment (Bet 365), the presence of an attractive female (Coral) or even just plain stupidity and annoyance that is difficult to forget (Bet Victor). All of them explore just how accessible betting currently is, with moving and developing markets in this digital age.
It's never been so easy to risk your money and with the constant bombardment of advertisements and betting company slogans emblazoned across the side of pitches across the country, it's never been so enticing either.
A couple of days after Newcastle's announcement of their tie-in with Coral, Leeds announced the same, calling it a "new and exciting partnership". At Newcastle, the Bookmaker will house kiosks around St James's Park while at Leeds they will get to put their name to the North East Corner stand. Both sets of fans will be able to take advantage of special and exclusive offers.
It's definitely exciting alright, when a pie and Bovril no longer suffice during half-time, spice things up by lumping on Kissin the Sky to win the 4.45 at Newmarket. Because remember all sports are available to satisfy your gambling urges.
Both Newcastle and Leeds will play the pragmatist, making the claim of how the sponsorships will ensure a boost to their revenues, just like Manchester United will with Marathonbet and Liverpool will with PaddyPower and 188Bet, rather than display too much concern with the possible addictions being built up by the tonnes of customers lapping up the newest innovations by a +£2billion business.
Premier League sides under the sponsorship of betting companies
Of the 20 Premier League clubs starting this new season, seven of them are sponsored by betting companies while SkyBet are the main sponsor of the Football League. The sports betting market in the UK is worth £650 million and has seen annual growth from 2009-2012 by an average of 7%. The most popular sport in the country, unsurprisingly, is its biggest vehicle.
The growth and worth of the betting industry undeniably suggests its popularity, 55% of the UK public gambles according to a latest study, and if utilised properly, many can find enjoyment out of laying out a bet and watching it succeed.
But for every tale of victory there is a Jack Keylock, the 22 year old from Cheltenham who was jailed in 2013 for resorting to burglary to pay his online gambling debts. Or Justyn Larcombe, the ex-major who lost £750,000 due to his addiction to online betting. In figures published in 2010 there were 450,000 gambling addicts in the UK.
Football's complicity in enhancing gambling issues
The UK's helpline for gambling problems, GamCare, say that online betting was behind 34% of its calls in 2012, second only to betting shops. Football, with its capacity to reach millions, is complicit in driving both outlets and with little concern to those who it directly affects.
Football will continue to thrive and people will still be urged to bet on it in a plethora of different ways and a host of different companies to do it with. It is football's great unregulated shame.
Written by Adam Gray
Follow Adam on Twitter @AdamGray1250
Like O-Posts on Facebook
You can also follow O-Posts on Twitter @OPosts