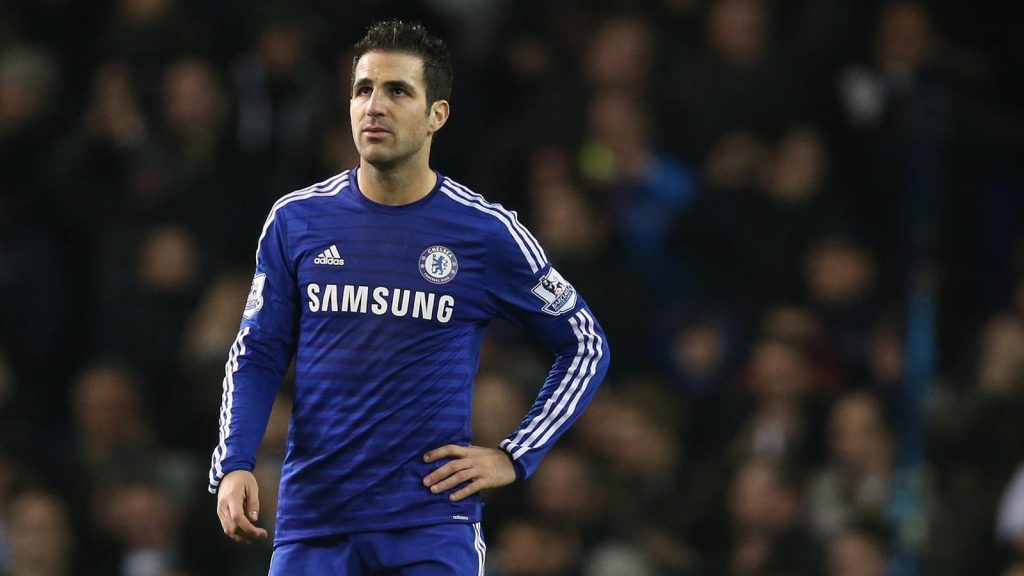 The end of the football season invariably brings about an onslaught of transfer rumours and one of the more surprising ones this week has seen Cesc Fabregas linked with a move to Real Madrid.
Surprising only in a sense that he is Barcelona born and bred and spent six years at the club as a junior and three as a player.
Everything was going pretty rosy with Fabregas' career until the summer of 2014.
Why he moved to Chelsea in the first place
He had won three international tournaments as well as a host of trophies with Barca after a successful career in North London with Arsenal.
However he was suddenly deemed not needed at Barcelona by Luis Enrique and to make matters worse he wasn't even wanted back by Arsene Wenger, who had been a father-like figure for him in his formative years.
Fabregas would probably have been content to go through his entire career only representing the two clubs he was most passionate about but the fact he couldn't do that must have shook him to the core.
His willingness to sign for Arsenal's London rivals Chelsea surprised a few people but was understandable in the circumstance. However to cross the great clasico divide in Spain and sign for Real Madrid would be quite another thing.
Reports have suggested he'd be open to the idea, but regardless new Blues boss Antonio Conte would be wise to hang on to Fabregas' services.
Unfair criticism
The 29 year old has been on the wrong end of a fair bit of criticism this season when he was seen as a pivotal figure in the demise of Jose Mourinho. However, he remained very much an integral part of the Chelsea side for the duration of it and perhaps only Willian could seriously claim to have performed notably better over the course of the season.
In the Premier League, Fabregas created more goals than any other Chelsea player and only fellow Spaniards Pedro and Diego Costa scored more goals than him.
Put simply: he is one of Chelsea's best players and the best way to recover from a hugely disappointing mid-table finish is generally not to start by selling your better performers.
With no European football, the lure of Chelsea won't be as great as it was in previous years and although financially they can still compete with the elite clubs in Europe, they will find it difficult to attract the very top end players and in any case there are very few comparable players to Fabregas that are likely to be available.
Wise to keep him in their books
You don't earn over 100 caps as a Spanish midfielder in their golden era as an international force unless you are some player and Chelsea would be wise to hold onto Fabregas and do everything to accommodate him, as he is one of the few players they have that could really spearhead a push for a return to at least the top four next season.
Written by Mark Sochon
Follow Mark on Twitter @tikitakagol
Check out his brilliant blog on all things La Liga, Tiki-Taka-Gol!
Like O-Posts on Facebook
You can also follow O-Posts on Twitter @OPosts