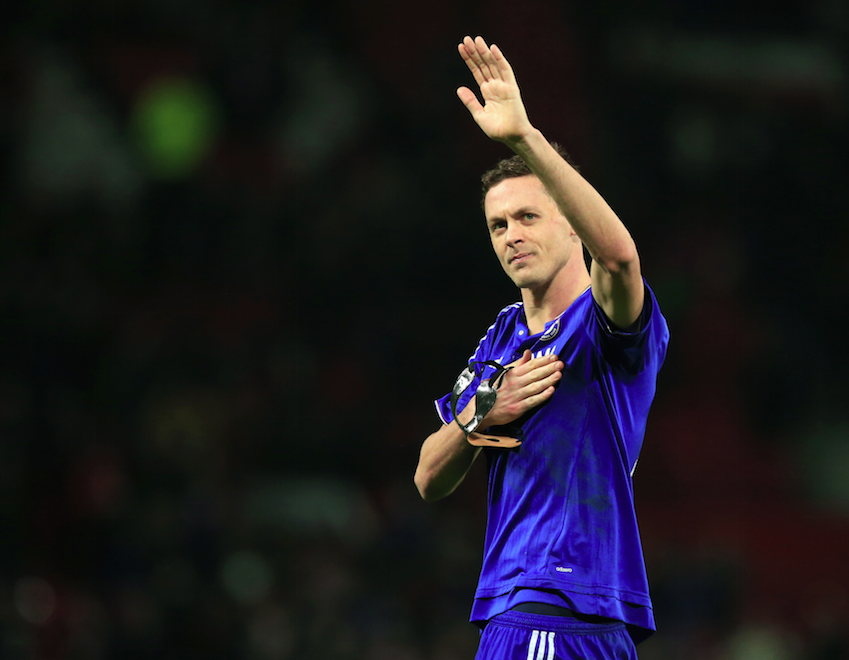 With Jose Mourinho heading to Old Trafford, Chelsea might just be bracing themselves for an attempted Manchester United raid for some of their better players. One of the stars of Chelsea's title winning campaign was Nemanja Matic but after an underwhelming 2015-16 season, there have been suggestions that the Londoners may be willing to let the Serbian midfielder leave.
On the face of it, a Matic move to Old Trafford is one that could very well transpire this summer. He was one of Jose Mourinho's first signings in his second managerial stint at Stamford Bridge and his hard-working defensive midfield contributions fitted perfectly with the Mourinho ethos.
Eden Hazard aside, he was arguably Chelsea's top performer as they cruised to the 2014-15 Premier League title and with Mourinho said to be lining up a powerful central midfielder to bolster his Manchester United side, Matic would absolutely fit the bill.
Wise to keep him in the books
However, Chelsea might be wise to hold their ground and try to hang onto Matic despite his generally poor form this season. He was after all by no means the only Chelsea player to have had a less than impressive campaign, but there is certainly more reason to hang onto Matic than some of the others.
The only other natural holding midfielder in the Chelsea squad is John Obi Mikel, whose career has stagnated somewhat and of the two it was still Matic who had the more impressive season in both the Premier League and Champions League, where he put in a few performances of the sort of level he had regularly displayed in the previous campaign.
Matic is 27 and in the supposed prime of his career and although some complacency may have crept in over the past 12 months, you simply don't become a bad player overnight.
New manager and a fresh start
A new permanent manager might be just what Matic needs to get back on track and if Antonio Conte can get the best out of him, then Chelsea will again be able to benefit from someone who is arguably the best defensive midfielder in the Premier League when at his best.
Matic is also one of the few Chelsea players to have the summer off given Serbia's failure to qualify for Euro 2016, so he more than most should come back refreshed and raring to go for the new season.
United's overtures should be resisted
If United do come knocking and there is a good chance they will, then Chelsea would be wise to resist the temptation to cut ties with the midfielder on the back of one below par campaign.
The Manchester club are one of the few with the resources to fully test Chelsea's resolve though and presuming Antonio Conte is keen to keep the player, it could very well develop into one of the transfer sagas of the summer.
Written by Mark Sochon
Follow Mark on Twitter @tikitakagol
Check out his brilliant blog on all things La Liga, Tiki-Taka-Gol!
Like O-Posts on Facebook
You can also follow O-Posts on Twitter @OPosts