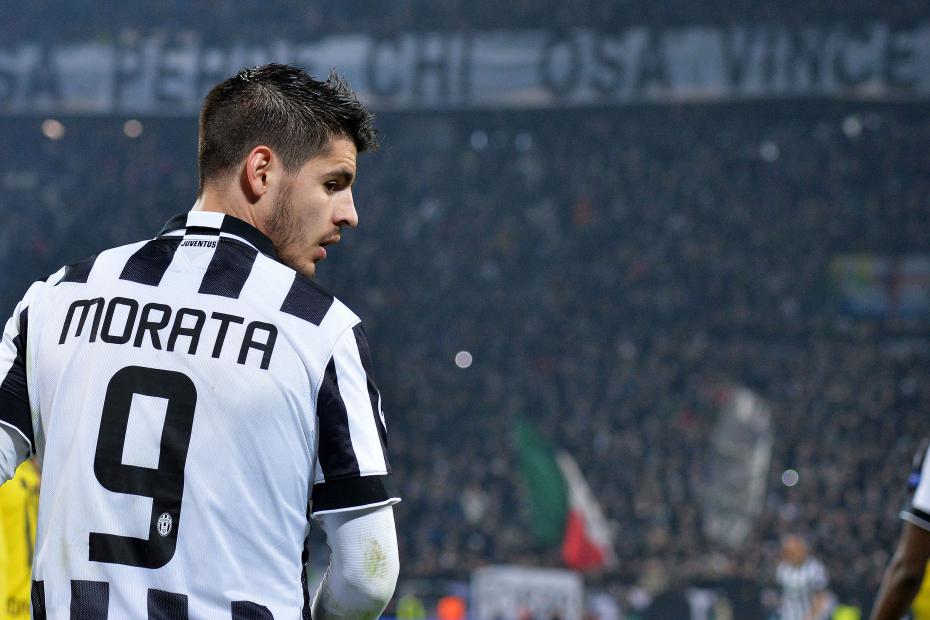 Arsenal's strikeforce has perennially been under fire since the infamous departure of Robin van Persie in August 2012. Despite Olivier Giroud averaging 20 goals per season on top of making the team tick with his admirable hold-up play, the Arsenal faithful have been advocating the arrival of an improvement on him.
In spite of his goalscoring prowess, he cannot be wholly relied upon as he turns 30 next season. Danny Welbeck, promising as he is, fails to impress both the fans and manager enough to cement a spot in the starting lineup and his compatriot Theo Walcott will likely be the first to be transfer-listed once the transfer window opens.
With youngsters such as Chuba Akpom and Yaya Sanogo also treading the same path as most academy products before them, the Gunners are in desperate need of attacking reinforcements in the summer.
Availability of world-class talents
Arsene Wenger stated in the wake of not signing an outfield player last summer that his scouts could not identify a target of the desired quality in the market. Much to the dismay of the Arsenal supporters, the availability of strikers will remain the same as clubs seldom lose their top strikers and first-choice goalkeepers.
The likes of Sergio Aguero, Luis Suarez, Robert Lewandowski, and Pierre-Emerick Aubameyang will ostensibly be retained by their respective clubs, no matter how outrageous an offer they receive. Thus, the London club can only aim for securing the signature of potential talents as finished products are hard to come by.
Even the unproven talents will cost a fortune as evinced by the ludicrous transfer fee Manchester United paid for Anthony Martial. Furthermore, the transfer value of strikers will swell in leaps and bounds come the summer, with financial juggernauts such as Manchester United, Liverpool, Chelsea, Paris Saint-Germain, and Real Madrid looking for a forward to add to their ranks and the television deal expected to make the non-English clubs cunning and greedy.
Playing style of Alvaro Morata
Arsenal have been linked with Alvaro Morata, with even credible outlets such as the Guardian reporting that his former club Real Madrid might act as the intermediary in the transfer. Much like the man he will replace up top should he arrive at Emirates Stadium, he splits opinions as his undoubted prowess goes hand in hand with Arsenal-esque bad patches of form.
Despite widespread doubts about his performances, the Spaniard boasts one of the most embellished resumes for a 23-year-old striker as he has twice claimed the Golden Boot in European Championship whilst playing for Spain u-19 and Spain u-21.
Besides, he has also won an array of trophies including one Champions League, one Segunda Division title, and one Scudetto. He continues to produce match-winning performances such as his amazing performance against Bayern Munich this season; he has also scored 10 goals and bagged 11 assists in 25 starts for the Bianconeri this season.
Lauded for his technical ability, he embodies everything Arsenal fans love drooling over; he relishes running at defenders and gets himself involved in the buildup. Branded as the perfect modern striker, he is good in the air standing at 6 feet 3 inches tall and can shoot with both feet.
With the Gunners failing to be lethal on the counters, his arrival may help them produce fruitful results on the break as he specializes in that aspect of the beautiful game. However, confidence has been a perpetual issue though it should not be one when he dons the red and white strip, especially because he will not be wrestling with a Carlos Tevez or a Paulo Dybala for a place in the matchday line-up at Arsenal.
Difficulty in securing Morata's services
Despite him being the answer for most of Arsenal's questions, the London club may need to wait at least one more season as the buy-back clause that Real Madrid could activate dictates that the Turin club ought to pay Los Merengues £80million in the event of selling him before July 2017.
However, the media speculates that the Spanish giants could bring him back to Estadio Bernabeu for as little as £20million by exercising the clause only to ship him to Arsenal for a profit.
However, Arsenal will likely end up searching for another striker as he has reiterated that he would never return to the Bernabeu only to be packaged to another club immediately. In addition, Juventus are reportedly ready to buy out the clause for £20million, thereby making more money for Real Madrid than they would if they were to flog him to the Gunners.
If Juventus' aspiration comes to fruition, he will then cost at least as much as Mesut Ozil did. For that price, the shrewd Arsenal manager might buy Borja Baston, Alexandre Lacazette, Breel Embolo, Vincent Janssen, Cedric Bakambu or Romelu Lukaku, who have all been more prolific than the Spaniard has been this season.
Written by Praveen Paramasivam
Follow Praveen on Twitter @49Praveen
Like O-Posts on Facebook
You can also follow O-Posts on Twitter @OPosts