Happy Birthday to Sky
Sports,
You show all sports and
of all sorts.
The football world is shown
to us,
Through a box - and cutting
the fuss.
Happy Birthday to Sky
Sports.
But I will never wear my
shorts!
The English Premier
League does shine.
On Sky Sports as some
do whine.
There are pundits galore,
getting well paid.
But why aren't they all
managing - are they
afraid?
Sky do dominate that's
for sure.
Paying huge money they
know it's a cure.
But beware dear people -
you'll pay for sure!
The bosses are cheering
their birthday today.
Happy 25th birthday - to
you today.
But what surprises have
Sky Sports got planned?
What I really should doing
is watching; Granstand!!!!!
Here's a surprise for all
our subscribers,
We want more money -
and lots of new TENERS!
Yes, the monthly fee is
now going up.
Maybe we should sign a
football prenup!
A birthday party for the
bosses,
But sometimes they do -
count their losses!
Happy Birthday to Sky
Sports.
Another 25 years - in
cavorts.
But the fee just keeps
rising - and some folk
have left.
Feeling 'ripped off' - and
so bereft.
It's all about money -
and power and greed.
Happy Birthday to Sky
Sports - I mean that
indeed!
Written by Darryl Ashton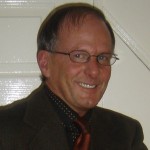 Follow Darryl on Twitter @AlfGarnettJnr
Check out more of his brilliant work at his Google+ page
Like O-Posts on Facebook
You can also follow O-Posts on Twitter @OPosts