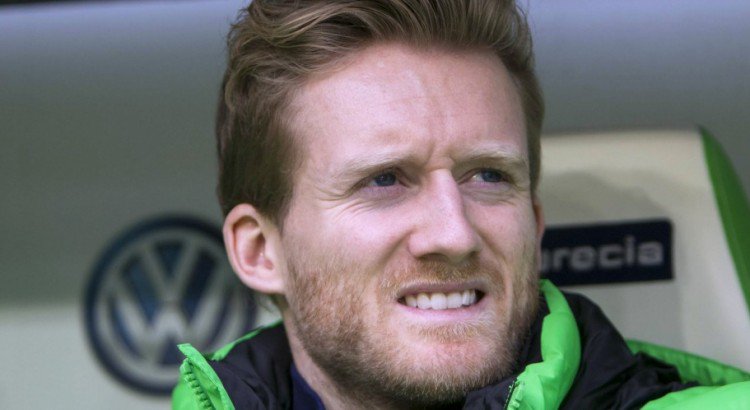 Borussia Dortmund have confirmed the acquisition of German international Andre Schurrle from Bundesliga opponents Wolfsburg.
Although an official figure is yet to be released by the club, reliable sources in Germany depict the transfer to be around £26.9 million or €32 million, making him Dortmund's most expensive signing of all time.
The 25-year old becomes Dortmund's second high profile signing in a matter of days after Mario Gotze made a prodigal son's return to the Westfalenstadion, this following a disappointing three-year spell with Bayern Munich.
The deal will see him ply his trade for the club until 2021.
Schurrle also becomes Borussia Dortmund's seventh signing of the summer, as the Yellow Wall look to rebuild following the departures of Ilkay Gundogan, Henrikh Mkhitaryan and skipper Mats Hummels.
Early life
Born Andre Horst Schurrle on 6 November 2021 in Ludwigshafen, Germany, he began as a youth with local side Ludwigshafen FC before moving to Mainz in 2006.
It was there that he got his senior debut in 2009, making a total of 66 appearances before joining Bayer Leverkusen three years later.
Schurrle became Jose Mourinho's first signing during the Portuguese's second stint at Chelsea, but the winger never lived up to the hype and fanfare, eventually returning to the Bundesliga with Wolfsburg after just two years.
Why so expensive?
Not only is he Dortmund's most expensive buy, Schurrle is also the most expensive German player of all time, costing his previous clubs a cumulative total of £72.63 million.
Hypothetically, this could be because of one of two reasons: He never stays at a club long enough to fulfill his contract, and secondly he bears great promise that just can't seem to translate on the turf.
Despite being Wolfsburg's most expensive signing at £22.6 million, the winger only managed to find the back of the net 12 times in 41 appearances- by all means an underachievement given his playing position and goals-to-game ratio.
His all time Bundesliga goals may be a tad bit appealing with 48 goals in 174 games, but the 25-year old seems to come to the fore whilst playing for the German national team, as he has 20 goals in just 55 appearances.
To be fair to him, goals from Schurrle have been few and far between given most of his appearances at club level have been off the bench.
But with Mkhitaryan at Manchester United and Shinji Kagawa switching to the number 10 role, Andre Schurrle couldn't have asked for a better opportunity to maximize on his potential and justify his transfer fee.
Written by Brian Humphrey
Follow Brian on Twitter @brihum
Like O-Posts on Facebook
You can also follow O-Posts on Twitter @OPosts