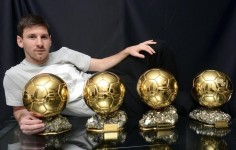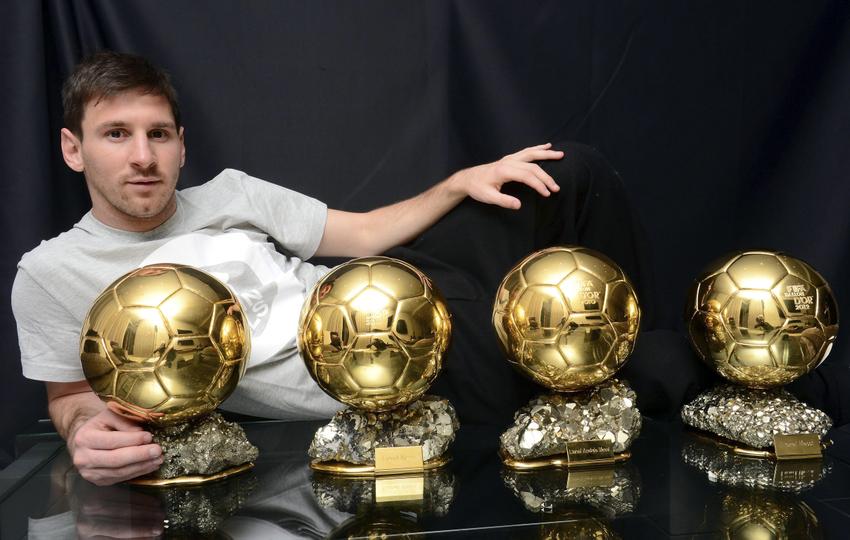 This is a continuation of Jonny Troy's top Ballon d'Or nominees. You can have a look at the first installment here.
14. Paul Pogba
The hottest property in Europe, a tall strong player who is technically gifted is hard to find.
He really does have the potential to move up these rankings in the future.
13. Ivan Rakitic
Underrated with in the Barcelona team. He can pick a 50 yard pass like it's a 10 yard pass and has scored vital goals for Barcelona.
A real work horse too, he makes the players around him look better.
12. Arjen Robben
Still a top, top player Robben. Hampered by injuries as age plays more of a factor but there is no denying his quality when he is on form.
The injuries haven't done enough to move him too far way from the top just yet.
11. Alexis Sanchez
Arsenal's best player. Won the Copa America with Chile. He is insatiable and can't do much more to penetrate the top 10.
10. Eden Hazard
His last season for Chelsea can't be overlooked. His form now could effect where he ends up but, as I have mentioned in previous articles, his chance creation is second to none and Messi is arguably the only player who can rival him for his close touch dribbling ability.
9. Thomas Mueller
The consistent German. There is definitely a case to suggest Mueller is the best player in the world. Solid, reliable and dependable, he arguably doesn't have the talent of some others and yet still manages to out perform them.
He will likely be the World Cup top scorer one day and win more trophies than most.
8. Sergio Aguero
26 goals last season. 6 already this season. If he wasn't injured so often Aguero could have been a player to really push Ronaldo and Messi for the title.
7. Neymar
Many believe that he will be the next best player in the world. I think he is undoubtedly one of the best in the world but needs to cut out his play acting and up the amount of assists he provides.
6. James Rodriguez
A rogue choice that I know many will disagree with. I do, however, feel that James is massively underrated and am aware he is unlikely to finish so high up with his latest injury. He scores goals that only he can score.
His volleying is like nothing anyone has ever seen, and some of his passes defy belief. I think this guy is one of the best already, people just haven't realised it yet.
5. Robert Lewandowski
The man in form right now. If he continues this for the next three months he could well win it. Ronaldo and Messi levels of scoring going on here.
4. Manuel Neuer
He hasn't done too much this year, however, a World Cup winner and still considered the best goalkeeper in the world.
He is the Messi and Ronaldo of the goalkeeping world.
3. Luis Suarez
A revelation at Barcelona, he has delivered for them and then some. He completed the treble and proved that he really is as good as he looked for Liverpool.
In my opinion probably the cleverest player in the list. You get the sense that everything he does is pre-meditated and that he sees the picture unfold, from a strikers point of view, just a little earlier than everyone else.
2. Cristiano Ronaldo
He will challenge Messi for this. He is the current holder and is breaking records left, right and centre. If he can really buckle down and score some serious goals while Messi is injured, he may be able to work his way back into contention.
While Suarez anticipates better, no one has the determination Ronaldo does to get involved in an attack.
1. Lionel Messi
It has to go to Lionel Messi though. Despite the injury, he won the treble this year and reminded everyone what he is capable of.
He does need the team around him, however, with the best players in the world around him, he is still the number one and has very much proved that over the last year.
Notable Omissions
David Silva
I think he has done enough this year to be included. Injuries are a problem but his talent is unquestionable.
Gerard Pique
Surprised to see Mascherano over Pique. An example of the World Cup playing a factor in my opinion.
David De Gea
Can't do much more to be involved except play for a winning team. Will it be for United or Madrid in the future? Who knows?
Andrea Pirlo
Probably omitted because of the second half of the year, but the veteran was great for Juventus last season and deserves a mention.
Xabi Alonso
I am personally not Alonso's biggest fan. I like him but there are people out there who really believe he is top notch.
This mention is more to satisfy them.
Any others that you think I have missed. Let me know in the comments below.
This is my list and it was extremely difficult to pick and I by no means consider myself right, it's a matter of opinion. What do you think?
This piece was first published at the excellent The Players Only Club here. 
Written by Jonny Troy
Follow Jonny on Twitter @Jonny_Troy
Check out his excellent football blog, where this piece was originally published: The Players Only Club
Like O-Posts on Facebook
You can also follow O-Posts on Twitter @OPosts