We are the mighty Arsenal -
we are a world-class team,
We play our game so
majestically, we really are
supreme.
We play in the English Premier
League - and we fear no
other team,
Not even Manchester United -
do you know what I mean?
Highbury is our home - we
also recruit beginners,
Our famous name is known
to all - we are the world-
class GUNNERS.
We really do have a history -
of famous players in time,
All were simply brilliant -
they really were sublime.
There was goalkeeper, Bob
Wilson - and the manager,
George Graham,
Every match they played -
it was a jam-packed stadium.
The most important game
they played in - was a classic'
FA Cup Final,
When Charlie George let
loose a shot - it really was
unstoppable.
But now they soldier on -
with a super manager,
And they continue to be
a world-class team, Arsenal -
forever.
Written by Darryl Ashton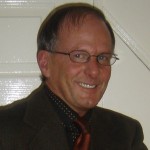 Follow Darryl on Twitter @AlfGarnettJnr
Check out more of his brilliant work at his Google+ page
Like O-Posts on Facebook
                                             You can also follow O-Posts on Twitter @OPosts