Hello Everyone,
Another day of transfer news, speculation, gossip and rumors passes by, surrounding the Gunners. As usual, there are some interesting pieces of news especially concerning Gervinho, so without further ado, here is the Arsenal Transfer News Roundup.
Gervinho Having A Medical?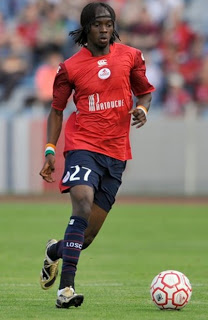 Gervinho…. having a medical?
Many reports are filtering around that Lille's Gervinho, is in London having a medical ahead of his proposed and expected move to the Gunners. The fee that is being reported is around 12 million euros and a four year contract. I really hope that it's finally going to happen…. it's been an anxious and long wait.
Link to an article about this headline: http://gunnersforever.com/transfer-update-gervinho-having-medical-at-arsenal/
Ricky Alvarez "dreams of playing for Arsenal"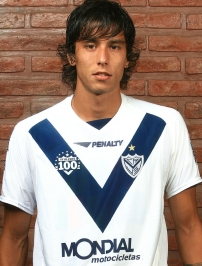 Alvarez… dreams of playing for the Gunners
Another interesting piece of news, which was stated by the player himself, through his twitter account: 11rickyalvarez.
Here is what he said, of course it was translated from Spanish:
 "I love to play in the Arsenal, would be a dream for me! I wish to God that is realized!"


I really hope that this transfer comes to fruition, from what I've seen from him, he looks like a talented player. He's still an unproven player and will need time to settle, but I think he has the talent and ability to succeed as a Gunner, if he joins.


Arsenal Interested In Viviano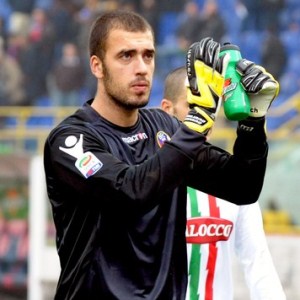 Viviano…. targeted by the Gunners


A goalkeeper who has been linked quite frequently to the Gunners. Emiliano Viviano, the talented Italian international, who displaced the legendary Gianluigi Buffon as Italy's number one keeper, has been linked yet again with the Gunners. The 25 year old who plays with Bologna, was arguably the best goalkeeper in the Serie A, producing consistent and excellent displays. His excellent displays have apparently caught the eye of Wenger, and reports are stating that he's willing to offer a bid of around 8 million pounds for his services.


I honestly don't believe Wenger will go after another keeper during this transfer window. Viviano is a talented keeper, but Szczesny did very well last season and he deserves a starting spot next season. If Wenger were to go for a keeper, it'll probably be someone with plenty of experience and who have reached their peak, like Given or Schwarzer.


Link to the article: http://www.givemefootball.com/premier-league/8m-italian-international-emerges-as-no-1-arsenal-t


Check out this video of Viviano, displaying his talents:






What do you think? Are you excited about the latest on Gervinho and Alvarez? Do you want Wenger to go for Viviano?


Please share your thoughts and opinions.




Cheers and take care,


Omar








A site that displays various opinions, insights, reports, etc from a host of talented writers, covering various clubs and leagues.