With the 2016/17 season coming to an end, it's only natural to start thinking of the upcoming season. Many teams have already announced their first summer signings, and the tabloids have started their transfer sagas as per usual.
Just like some players won't be at their current teams come August, some teams won't be in the same league. With only a game or two remaining in the Top 4 leagues, a few teams have already accepted relegation.
Here, we take a look at some players who are currently playing for these relegation-bound teams, but are just too good to not be playing top division football next season.
Premier League
Harry Maguire (Hull City) 24, center back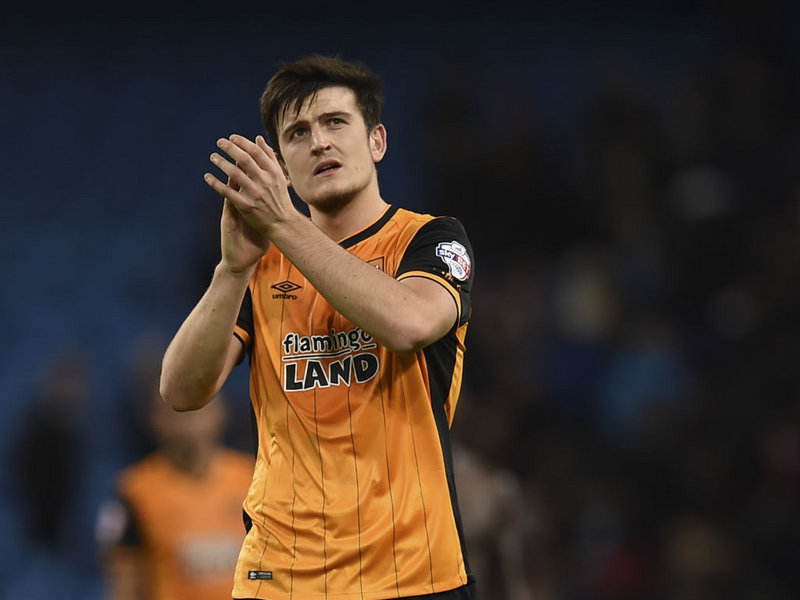 Despite Marco Silva's best efforts at pulling a miracle in keeping Hull City in the Premier League, it all came undone with two defeats to already-relegated Sunderland and direct relegation rivals Crystal Palace.
Hull conceded 73 goals in the Premier League (with a game against high-flying Tottenham yet to come), so picking a defender may sound like a bold choice.
Despite Hull's defensive shortcomings, Maguire was often their best player on the pitch.
The 24-year old center back chipped in with two goals and two assists, but it was his confidence both defensively and driving forward that made him stand out.
One of his best games this season was against eventual champions Chelsea. In the 2-0 loss, Maguire won 24 out of 28 duels, and completed seven clearances, seven interceptions, eight tackles and five dribbles, showcasing all of what makes him a very solid player.
Potential destinations: Southampton, West Ham
Ben Gibson (Middlesbrough) 24, center back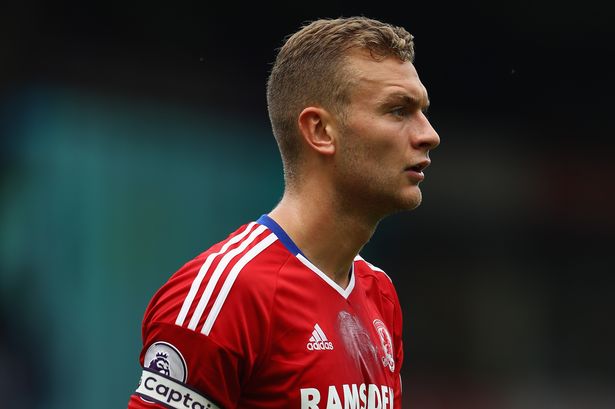 Middlesbrough conceded less goals than any other bottom half team in the Premier League this season, and Gibson played a big role in that.
The 24-year old center back played in every single minute of every single game this season, showing that the desire to play more than matches his talent on the pitch.
Even though his statistics don't really reflect his ability on the pitch, it was obvious that oftentimes, he was Boro's best player.
Boro's captain also showed that he is capable of adapting to various formations, playing a key role regardless of their formation, which switched from 4-3-3 to 4-2-3-1 to 5-3-2 at different stages of the season.
Gibson is also an asset in playing from the back: he completed 85% of his passes and 94% of his dribbles this season.
Potential destinations: Arsenal, Leicester City
Jermain Defoe (Sunderland) 34, forward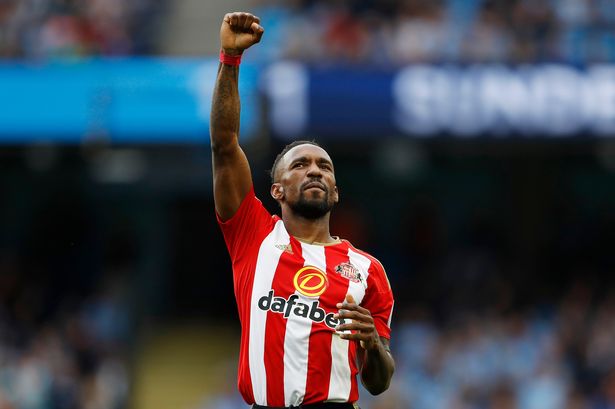 As abysmal as Sunderland's season was, Jermain Defoe still managed to have a great season with 15 goals and 2 assists to his name. That means that he was involved in more than 60% of Sunderland's goals.
Despite his age, it feels like the 34-year old striker has more to give in the top division, especially if he gets the service he deserves.
Defoe was so crucial to his team, that when he went on a dry 10-game spell without scoring, his team only managed to score twice. He also stepped up against some of the best teams in the league, scoring against Arsenal, Manchester City, and twice against Liverpool.
With his experience and his ever-improving record, Defoe could play a role in the Premier League as a backup in a top team, or a more important role in a mid-table team.
P.S. I felt that Jordan Pickford was too obvious of a pick. There's no way he's still playing for Sunderland this August.
Potential destinations: Tottenham, West Ham
La Liga
Jorge Mere (Sporting Gijon) 20, center back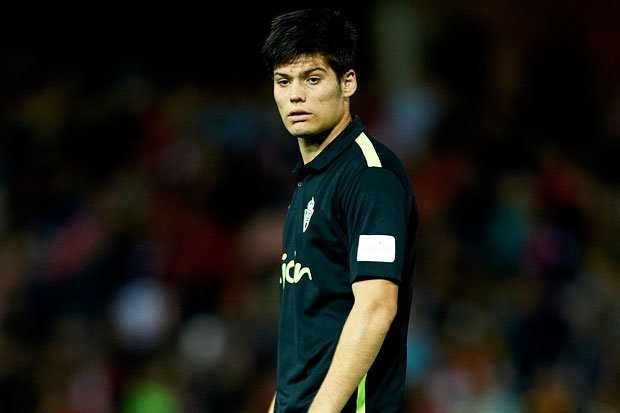 According to many sources, Jorge Mere has already attracted the interest of Premier League champions Chelsea. While that may be too big of a step up for the 20-year old center back, he's definitely too good for the Segunda Division in Spain as well.
Mere has impressed in an unimpressive Gijon side this season, starting 30 games in La Liga. This is the second season in which Mere has reached the 25 game mark, and he is a regular for the U21 Spain national team.
He was also called up to the senior team for the first time for their friendly against Bosnia and Herzegovina.
Potential destinations: Atletico Madrid, Las Palmas
Sergio Leon (Osasuna) 28, forward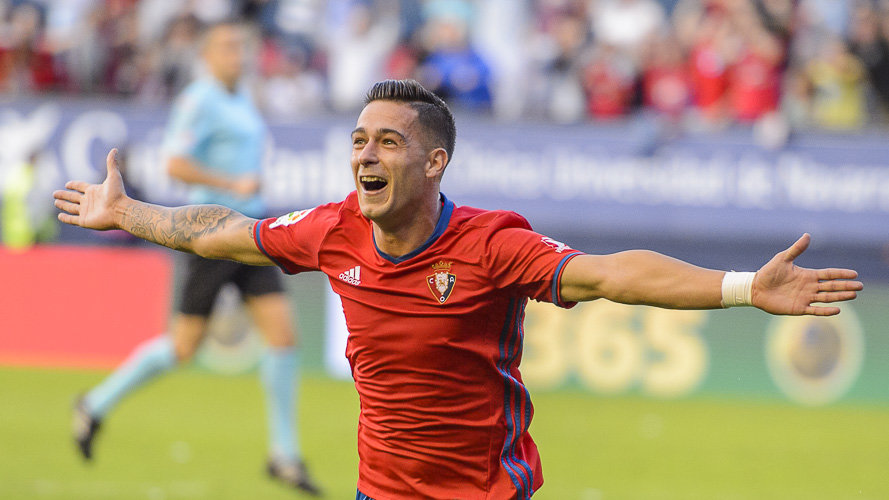 Sergio Leon has been ever-present for Osasuna this season, starting 27 games and coming off the bench a further six times.
Despite Osasuna's lackluster season, Leon managed to score 10 goals in La Liga and registered two assists, contributing to 30% of Osasuna's goals.
Leon uses his quick feet and positional awareness to his advantage to beat defenders one-on-one, with and without the ball.
It would be interesting to see if he can continue his good form in La Liga at a mid-table club, but on the other hand, a third club in three seasons might take a little too much adjusting for the 28-year old forward.
Potential destinations: Betis, Alaves
Sverrir Ingi Ingason (Granada) 23, center back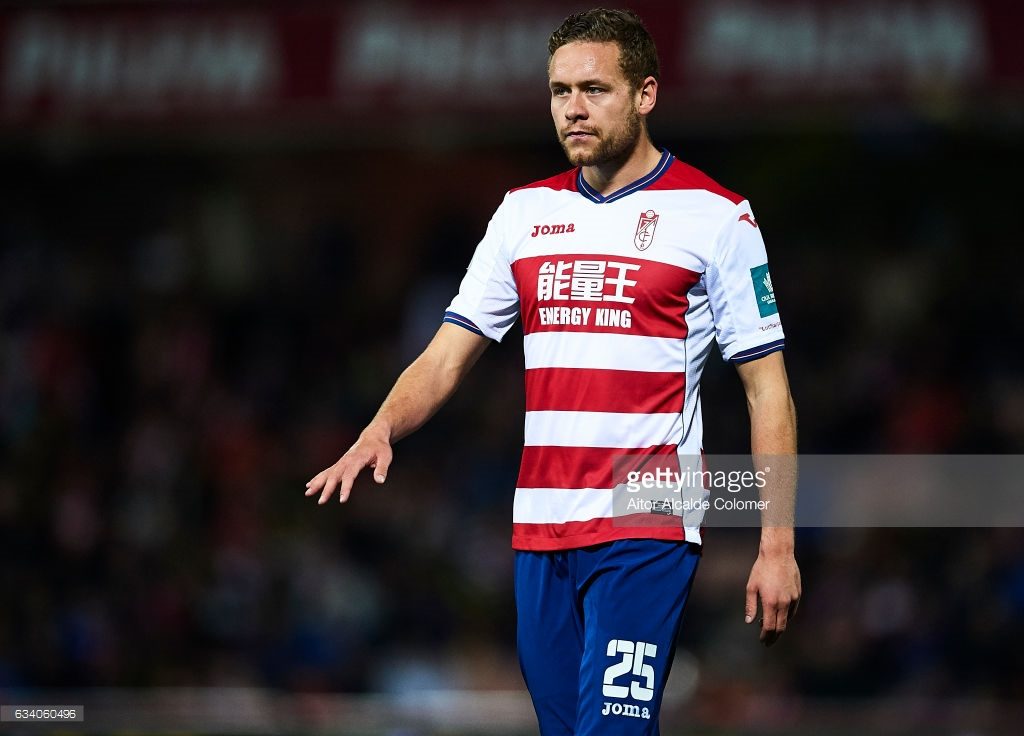 Patching up Granada's defense in the middle of the season would have been hard work for any defender in the world, but the weight fell down to Ingason to do just that.
The 23-year old Icelandic center back arrived from Belgian side Lokeren in January, but predictably was unable to improve Granada's defense too significantly: they have conceded 80 goals in La Liga, the second most after Osasuna.
However, he has been almost ever-present for them since his transfer, and he has the potential to play for a first division side.
He averages 80% passing and over six clearances per game in La Liga, but tends to get carded a little too much: seven yellow cards in 16 games for Granada.
Potential destinations: Valencia, Deportivo
Bundesliga
Pascal Gross (Ingolstadt) 25, central midfielder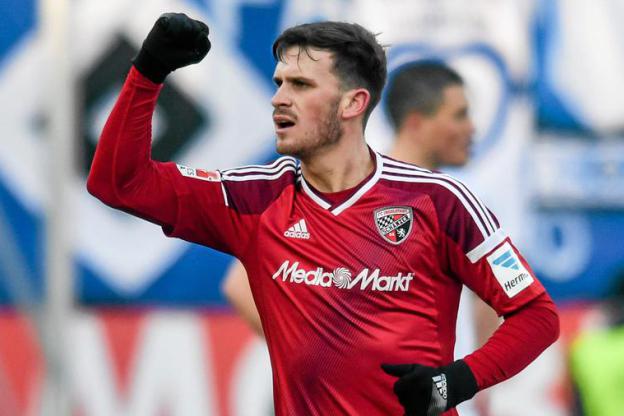 This selection was one of the easiest ones, because Gross is just simply too good for Ingolstadt.
The 25-year old midfield controller has been one of the most consistent players in the Bundesliga ever since Ingolstadt got promoted in 2015.
Gross can play in a variety of roles in the center of midfield, whether it is creating from deep or playing further up the pitch.
In 2017 alone, he has registered four goals and five assists for his team, who suffered relegation last week despite a three-game winning streak in April.
Gross can provide experience and excitement to a variety of teams in the Bundesliga, where he should be playing his football next season.
Potential destinations: Borussia Mönchengladbach, Wolfsburg
Aytac Sulu (Darmstadt) 31, center back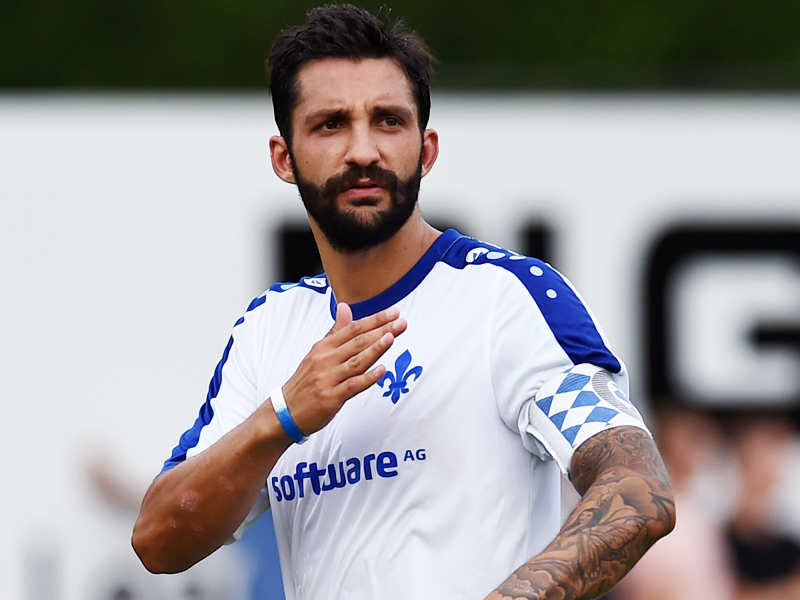 Standing at 1.85m tall, Aytac Sulu is an aerial threat both defensively and in attack.
The 31-year old center back has been Darmstadt's most important player in their two seasons in the top flight, leading the team as captain and chipping in with important goals as well.
Sulu scored seven goals in his first ever top flight season last year, including game-winning goals against Bayer Leverkusen, Eintracht Frankfurt, and Hamburg.
Sulu's defensive impact is also very important: he averaged 5.1 clearances per game and won nearly 60% of his duels this season.
He can provide the experience that some young teams need, as they head into a new Bundesliga season.
Potential destinations: Hoffenheim, Bayer Leverkusen
Serie A
Ilija Nestorovski (Palermo) 27, forward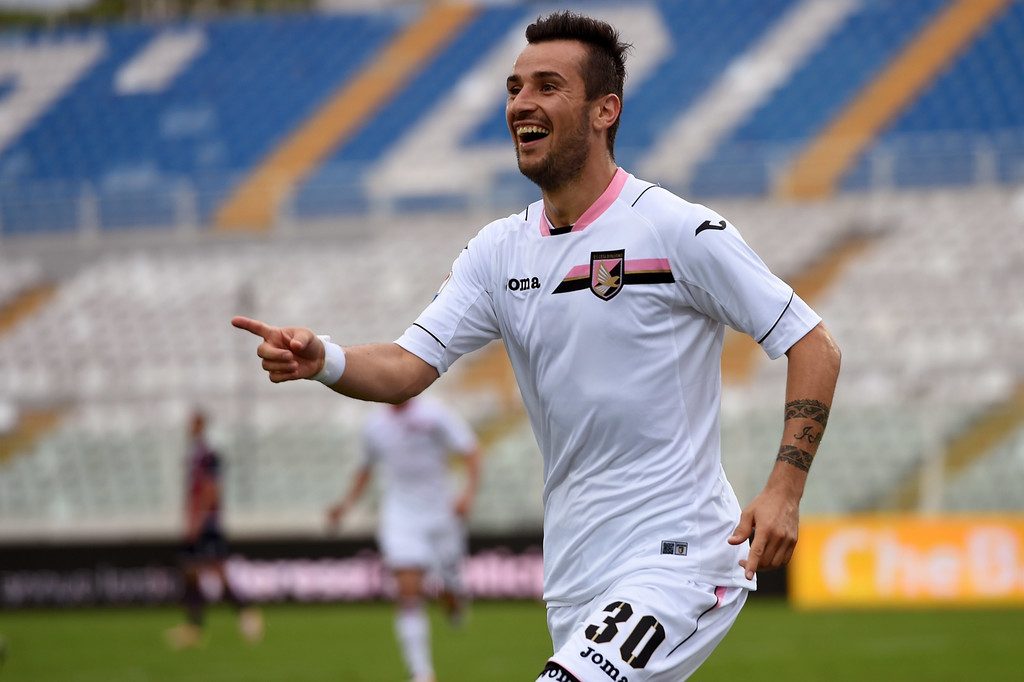 Similarly to Sergio Leon and Osasuna, Ilija Nestorovski has managed to have a decent season despite an underwhelming one from his team.
The 27-year old striker has chipped in with 10 goals and three assists in his first Serie A season, contributing to 42% of his side's league goals. Three of his goals have come against top 6 sides Napoli, Milan, and Atalanta.
The Macedonia international likes to place shots with his favored left foot, and his movement allows him to find pockets of space between the defenders.
He has two years left in his contract, but seeing as he was brought in for only 500 thousand Euros, he shouldn't cost too much.
Potential destinations: Chievo, Genoa
Ledian Memushaj (Pescara) 30, central midfielder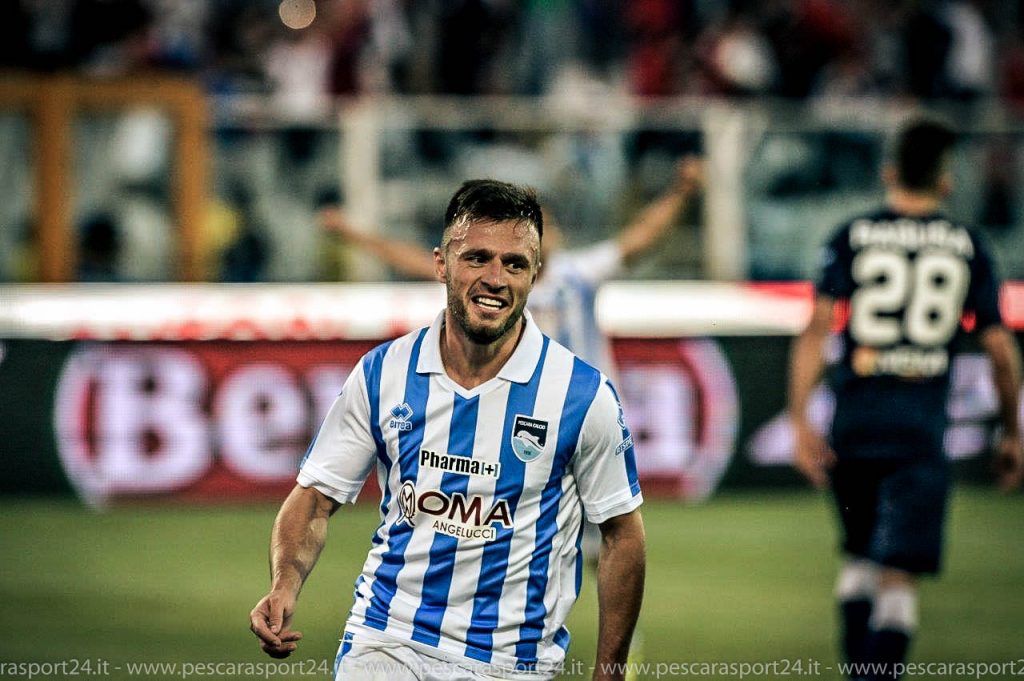 There really has been just so little for Pescara to cherish this season, with only two Serie A wins to count for in their Serie A debut.
Their captain, Ledian Memushaj, was one of the players who was expected to step up in order to keep Pescara up, but the entire team collapsed early in the season and was never able to recover.
Memushaj's one goal and three assists this season are nothing compared to his 11 goals and five assists in Serie B in 2015/16, but one can wonder if the Albanian international can perform in the Serie A when surrounded by a better team.
The 30-year old was part of a group of players who were recently attacked by a group of Pescara fans, so it's fair to assume that his future is far from the team he currently captains.
Potential destinations: Sampdoria, Bologna
Written by Eribert Volaj
Follow Eribert on Twitter @bertithecreator
Like O-Posts on Facebook
You can also follow O-Posts on Twitter @OPosts