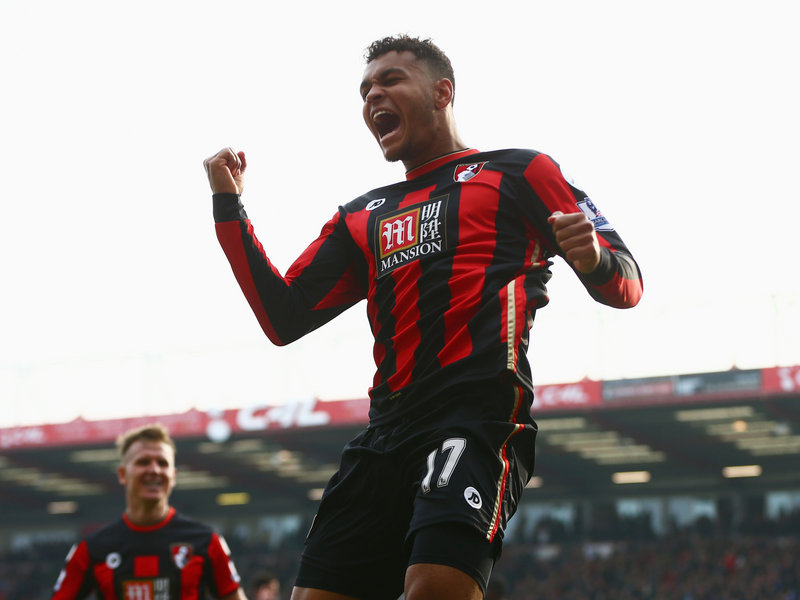 Blackburn Rovers fans haven't had a lot to celebrate in recent times since their relegation to League One was sealed.
Some small amount of consolation was found last weekend when former Rover Josh King scored in the 85th minute against their hated rivals Burnley, handing the victory to his current team Bournemouth.
The goal was King's 16th of the season and his 12th in 2017, sending Bournemouth to 10th in the table with their highest ever points total of 45.
King's incredible form is unlikely to cheer Rover's fans up too much however, as the Norwegian star left Ewood Park in 2015 as a free agent, unable to break into then-manager Gary Bowyer's team.
Blackburn stint
King joined Blackburn from Manchester United, initially on loan in 2012 before joining permanently in January 2013.
He was restricted to a few sub appearances at Old Trafford, loaned out to Preston North End, Borussia Mönchengladbach and Hull City.
King did well in his first season, playing 35 games in total and scoring 2 goals, mainly playing on the wing. Appearances were restricted the next year, a combination of injury and a general sense that Bowyer didn't trust him, particularly in his favoured role up front.
King did his reputation no harm by scoring a hat-trick against Stoke in the 5th round of the FA Cup, 3 of only 4 goals he scored that season.
Frustrated and finding his feet at Bournemouth
Frustrated by his lack of opportunities at Rovers, King refused a new contract and left to join Eddie Howe's Premier League-bound Bournemouth, stressing he wished to be considered as a striker.
King scored 6 goals in his maiden top flight season to help the Cherries escape relegation. But nobody could've expected how good a season the 25-year-old would have this time round.
King's vital strikes, including goals against Liverpool and former team Man United, have gained Bournemouth 12 points.
But the speedy player is not getting ahead of himself: "This is my first season where I have scored like this. Next year I need to prove myself and do it again before you can talk about me with Harry Kane and Romelu Lukaku."
Wanted by the big boys
He may not be at that level yet but bigger teams are taking note; Tottenham are reported to be interested, while Rafa Benitez considers him to be one of the players needed to make Newcastle competitive next year.
The undeclared fee Bournemouth were forced to pay to Blackburn would certainly be paid back with interest.
While King appears to be happy at the Vitality Stadium, particularly after his frustrating spell in Lancashire, the temptation to play at a European level could be too great.
He won't be content sitting on the bench for long, however.
Written by Matthew Robson
Follow Matthew on Twitter @TheRobsonator93
Like O-Posts on Facebook
You can also follow O-Posts on Twitter @OPosts