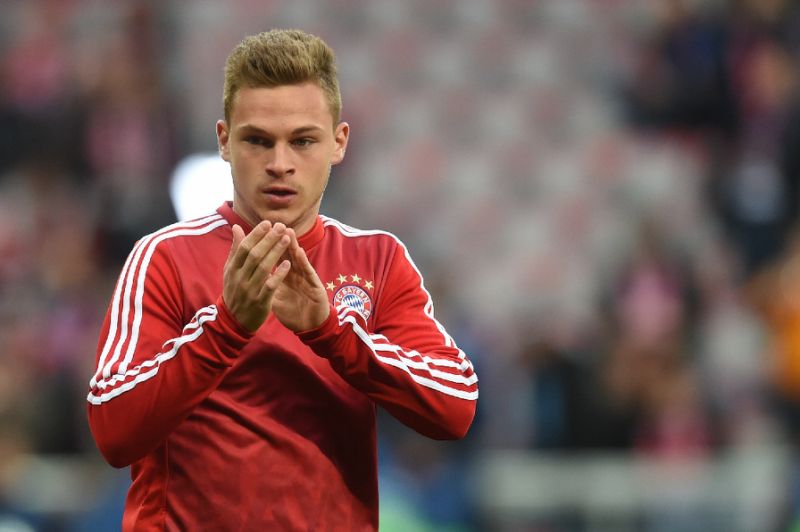 Pep Guardiola and Manchester City officials have been put on red-alert as Bayern Munich's Joshua Kimmich becomes restless at the German club, reports The Guardian.
Kimmich speaks out
Kimmich had this to say of his current situation recently: "I'm not satisfied with it and I want to change it."
The 22 year-old has completed just one full 90 minute match since the start of December and has been a familiar face on the Bayern bench.
Kimmich had emerged as one of the brightest talents in the Bundesliga last season, proving a vital component in Bayern's title win.
Able to play in a CDM role and as a full-back, his versatility attracted the flexible style that Guardiola demands.
Reunited?
It is understood that Kimmich shares a good relationship with Guardiola, and with City's full-backs ageing, the young talent could be seen in Sky Blue next season.
Gael Clichy, Bacary Sagna, Pablo Zabaleta and Aleksandar Kolarov are all ageing, and the City boss is purportedly keen for a complete refresh of his back-line.
Written by Michael Jones
Follow Michael on Twitter @jonesmichael_97
Like O-Posts on Facebook
You can also follow O-Posts on Twitter @OPosts