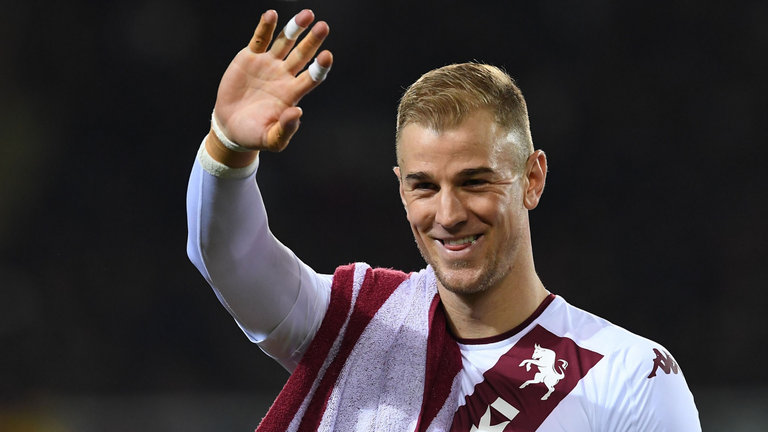 While Jurgen Klopp is considered to be something of a Messiah by Liverpool fans, there is evidence to suggest that he bears more in common with his predecessor Brendan Rodgers than some would care to admit.
After all, he boasts an almost identical (and in some instances worse) record than the Ulsterman after 85 matches in charge, while he his failure to address a vulnerable defensive line-up has also been called into question.
This is despite the fact that Klopp has spent money at Anfield, with Liverpool key contributors to a total summer transfer spend of more than £1 billion in the Premier League.
While signings such as Sadio Mane and Georginio Wijnaldum have improved the Reds immeasurably in attack, however, Klopp's failure to sign a commanding goal-keeper and add proven quality to his defensive unit has turned a season of immense promise into a scrap for Champions League football.
Could Hart Be Part of the Solution for Liverpool?
While Liverpool's lack of Champions League football may have undermined their ability to target top talent, Klopp's decision making has come under immense scrutiny since the New Year.
After all, the commanding defensive pairing of Martin Skrtel and Mamadou Sakho have both been allowed to leave the club, while the failure of Alberto Moreno to hold down a starting position has left midfielders Lucas and James Milner plugging huge gaps at the back.
This cannot be allowed to continue, not if Klopp is to fulfil the initial potential of his tenure and avoid the fate of the unfortunate Rodgers.
Klopp's first port of call must be the acquisition of an experienced and commanding goalkeeper, as many of Liverpool's defensive woes have stemmed from the inconsistency showcased by current custodians Loris Karius and Simon Mignolet.
A solution may exist in the form of England keeper Joe Hart, however, who has been ruthlessly exiled by Manchester City manager Pep Guardiola and will remains on-loan at Serie A side Torino until the end of the season.
Despite City's own keeping woes, the stubborn Guardiola has no real intention of recalling Hart to the fold, with a permanent move away from the Etihad representing Hart's best chance of rekindling his career.
Although Torino are keen to sign the Englishman on a permanent basis, Hart is thought to prefer a move the Premier League and Liverpool would appear to be the ideal destination for a man who has responded well to the criticism that followed his disappointing performance at Euro 2016.
With a newly honed attitude to compliment his tremendous, natural ability, Hart could help Liverpool to become a genuine force both at home and abroad.
Addressing the Delicate Balance That Liverpool Must Achieve
Herein lies the issue for Liverpool.
While signing Hart would serve as a statement of intent that would enable them to attract higher quality defenders and build a larger and more purposeful squad, he and similarly talented performers would ideally like to join an English club competing in the Champions League.
Without this guarantee, Hart may be swayed by an alternative offer at home or on the continent, so much will depend on whether or not the Reds can beat Arsenal and Manchester United the fourth place in the table.
Without this, Klopp may continue to follow Rodgers down a careworn path of hope and eventual disappointment, where boundless optimism gives way to the harsh realities of Premier League football.
After all, Rodgers' own Liverpool journey was ultimately ended by the failure to qualify for the Champions League in his last full season, so Klopp must commit everything that he has to securing qualification this time around.
This will allow him to pursue targets like Hart and build a defence to compliment an outstanding attacking line-up.
Written by Lewis Humphries
Follow Lewis on Twitter @LewisRHumphries
Like O-Posts on Facebook
You can also follow O-Posts on Twitter @OPosts