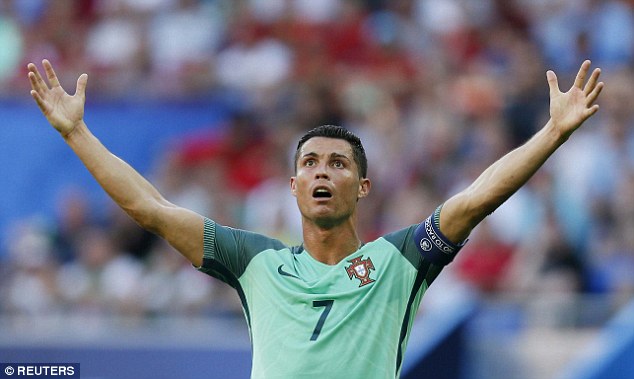 The third installment of a Euro 2016 column titled "The Europhile" by O-Posts football writer, James Clark.
England have crashed out of the Euro 2016 finals against Iceland (of all countries) after a dismal display which invoked manager Roy Hogdson to tender his resignation in the post match press conference.
England played an team who had no fear of the occasion, the opposition or the bookies who had them as a certainty to go out.
Let's put this in perspective – England is the home of the Premier League, a league that is marketed as one of the best in the whole of the world, attracting players like Sergio Aguero, Alexis Sanchez and Zlatan Ibrahimovic who is widely expected to be joining the ranks at Manchester United.
Contrast to Iceland, who don't have one professional team in the country and barely have enough sunlight to play outdoor football on grass.
This is making the Euro 2016 tournament in France very interesting and highly unpredictable.
It isn't just England that are buckling under the pressure at these tournaments, you could accuse Portugal, Belgium and maybe even France of a similar mentality, the difference is they are squeezing by with the obvious world class quality they have – let's discuss.
Portugal have really struggled this tournament and have rested their hope on one Cristiano Ronaldo which you can't really blame a team set up like that.
However, when Ronaldo hasn't performed, especially so famously in the group stages, the team has really struggled to find that belief and shake the pressure that is coming from the country and the worldwide media attention.
Take a look at the game against Hungary, that ended 3-3 and Ronaldo did turn up and it seemed in their play that a weight had been lifted off the shoulders of the 11 players on the pitch.
Little could be said about the performance against Croatia, the drab game was tentative at best and it seemed like no one really wanted to have a real go, maybe risking their set up for a goal in fear of it coming back to bite them on the counter.
France have been the most "hesitant" of performing for me in this tournament. They have a solid side with some experience and a lot of quality, but the quality in the side is coming from the younger talents or inexperienced internationals like Paul Pogba and Dimitri Payet.
So many times these players have had to step up to the plate to get France through the next round, while experienced internationals like Giroud and Matuidi have been anything but.
The pressure of being the host nation of such a large tournament, especially with many expecting them to win the thing – on top of a massive summer for a lot of these young players seems to have compounded France to a 70 minute panic before realising that the whole country is a goal away to cheering your name.
I think this tournament is shaping up to be either two things: an underdog win, or an efficient German dismantling of every team that steps in its path.
However, my money is on the underdog – Italy have managed to defy expectations with a somewhat of a weak attacking force on paper, but it just keeps ticking for Conte's men.
I predict Italy will win the Euro 2016 tournament. Their display against Spain was a tactical masterclass and it would be a brilliant way to send out somewhat of a golden generation for Italy, with the likes of Gigi Buffon retiring from international football after the Euro 2016 tournament.
Now, if you don't mind me I'll be down with the bookies putting that bet on.
Written by James Clark
Follow James on Twitter @JamesMRClark
Like O-Posts on Facebook
You can also follow O-Posts on Twitter @OPosts