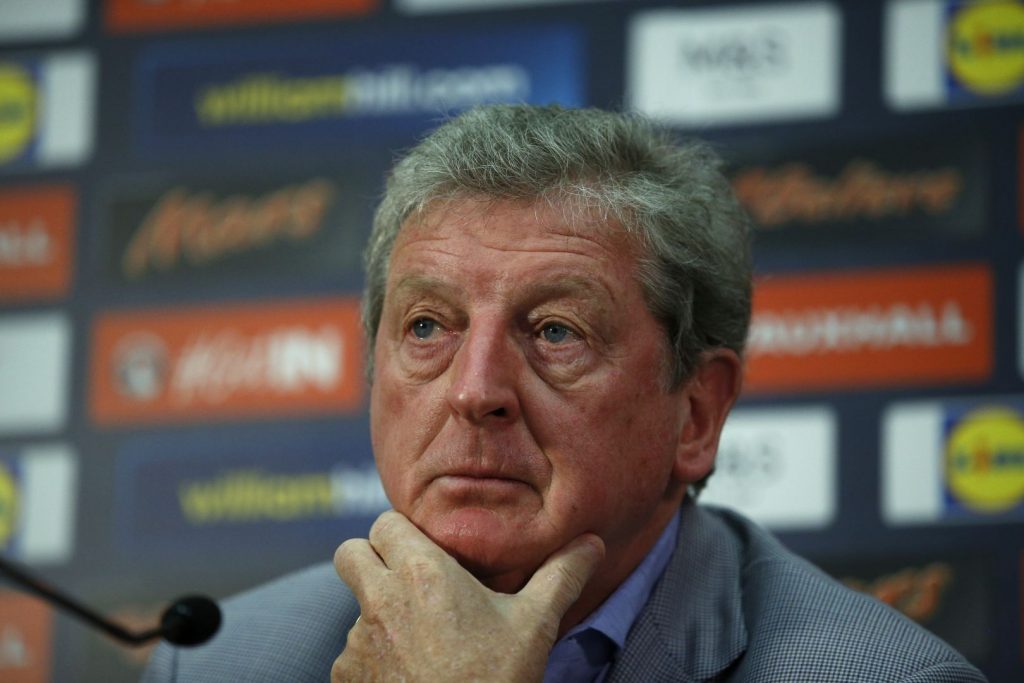 Below is the ninth installment of a Euro 2016 column titled "Footé in France" by O-Posts mainstay and top football writer, Adam Gray.
The final whistle sounded in Nice and that was it. Roy Hodgson's four years in charge of England had come to an end leaving a legacy of, well, very little.
Hodgson had overseen three major tournaments, the first one in a firefighting capacity after assuming the reins from Fabio Capello just over a month before Euro 2012, from which two had been exited in humiliating circumstances and the England Hodgson leaves behind bares striking similarities to the one he took over; lacking direction and mired in chaos.
Hodgson was fortunate to keep his job in the aftermath of the first round exit in Brazil 2014 but defeat to Iceland on Monday evening left his position untenable. It spoke volumes that the 68 year old had released a resignation statement within seconds of the dust falling on England's wretched second-round exit.
There had been a growing rift between Hodgson and the FA bubbling away behind the scenes of England's campaign and the manager knew that his chances of earning a new contract past the one that expired this summer.
FA chairman Greg Dyke, in a characteristic case of failing to think before he spoke, had bizarrely opened up on Hodgson's future on the eve of the final group stage game with Slovakia, a match which the manager used to irreversibly damage his standing with his employers by resting six players and risking England's future in the tournament.
From then on it seemed Hodgson would have to do something incredibly special to keep his job and the contingency plan was to take a farewell note to every knockout game, stuffed in his back-pocket in case something went wrong.
And went wrong it did, quite sensationally. The lead earned through Wayne Rooney's penalty after Daniel Sturridge fed Raheem Sterling amidst a bright start was too easily brushed away and from then on England looked their usual tournament-exiting selves.
Anxiety in possession took control and there appeared to be no room for innovation or fresh ideas. In the Icelandic goal Hannes Halldorsson had a few long range shots to deal with early on as England rallied in the shock of falling behind but he remained staggeringly untroubled as the game wore on.
Rooney's passing radar went awry, Harry Kane looked mentally and physically shattered in attack and was bewilderingly left on set-piece duty throughout and Eric Dier, otherwise flawless in this tournament, was hooked at half-time in favour of Jack Wilshere, still clearly short of match fitness after earning his call up on the back of playing just 150 minutes of football for Arsenal last season.
Marcus Rashford was perhaps the only positive, the only player willing to drive at Iceland with pace and trickery, but his 86th minute substitution left it far too late for the teenager to do anything meaningful. From Hodgson, with his hand ponderously rubbing his chin on the touchline, it was all a bit of a mess.
Devoid of a plan as most of this tournament has been and Hodgson has paid for it with his job, and a large part of his reputation. His assistants Ray Lewington and Gary Neville have also stepped down, with the latter returning to his SKY punditry role with his credibility tarnished following his spell in charge of Valencia and his complicity in this debacle.
To descend into shambles from the hype and excitement generated by a perfect qualifying campaign and the electric victory over Germany in Berlin back in March has had an element of typical England about it.
Needlessly Hodgson has over-complicated things, tried to shuffle Rooney, Kane and Jamie Vardy into the team at the expense of fluidity and his decision not to take the width and vibrancy of Andros Townsend appeared regrettable as England seemed terribly short of balance at the Allianz Riviera.
The inclusion of Marcus Rashford, apparently at the urge of his assistant Neville, was also curious considering that the 18 year old learnt nothing in France, from the 20 or so minutes he managed, that he couldn't have with Gareth Southgate's victorious under-21s out in Toulon.
It is certainly hard not to retrospectively make the case for Andy Carroll's inclusion given the dynamic of defensive-minded teams England have come up against.
It is good to be absorbent to other people's views but Hodgson has been perhaps too absorbent. Rooney, for instance, in his capacity as captain, is permitted a large influence within the squad and it was interesting the reports on Tuesday that senior members of the squad had questioned Hodgson's decision to start Sterling out in Nice.
The decision to rest players against Slovakia in St Etienne backfired dramatically and with the FA's reaction one of unsettlement, Hodgson began to notice his authority slipping away. Effectively a lame duck, the questions surrounding him manifested themselves in the woeful display against Iceland.
Iceland's story in France has been truly sensational, a victory for their admirable policy of prioritising technical football coaching and the proliferation of UEFA B-licensed coaches, but England can still classify their defeat to them as a humiliation. It was hard to fathom who the underdog was as Lars Lagerback's men cut through England with an assured and incisive move for Kolbeinn Sightorsson's winner.
Joe Hart may have taken the brunt of the responsibility for that goal, but blame could be attributed to everybody involved. From Hodgson and assistants, to the players who questioned him, to the FA who undermined the manager's position throughout the tournament and are now looking for a successor with no obvious candidates on the list of potential names.
It is a mighty fine mess, one that leaves England "damaged" according to Hodgson, but roll back four years to when Hodgson took charge and nothing, bar a few bright young stars that have been integrated into the squad through benign qualifying campaigns that as usual papered over the failings, has really changed.
Written by Adam Gray
Follow Adam on Twitter @AdamGray1250
Like O-Posts on Facebook
You can also follow O-Posts on Twitter @OPosts