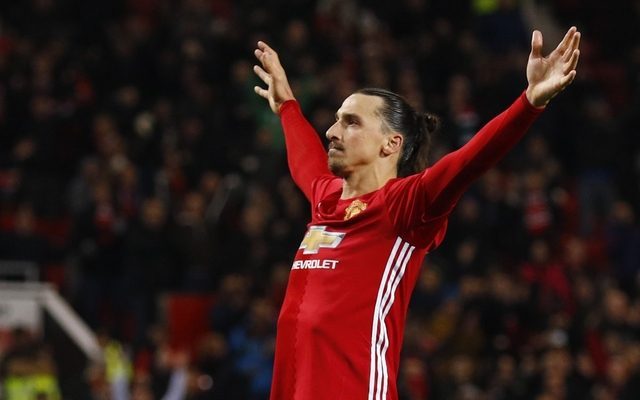 Manchester United may not be on top of the Premier League standings, they may begrudgingly not even be in the top four, but the Red Devils have recently put up a string of impressive results that may quite rightly suggest their season is back on course.
The poor run of form in October and November seems to be a mere bump in their rear view mirror, as Jose Mourinho's charges cruised past Sunderland with a 3-1 victory at Old Trafford on Boxing Day- their fourth successive in the Premier League and fifth in all competitions.
With every win increasingly mounting pressure on the teams occupying Champions League places, here a three reasons justifying Manchester United's recent resurgence:
Zlatan time
I don't know what's more baffling: Zlatan Ibrahimovic's age or his goal scoring form.
The Big Swede created chances which were duly converted by Daley Blind and Henrikh Mkhitaryan, while also getting on the scorecard through another Paul Pogba assist.
His strike against the Black Cats took his total tally to 17 goals in all competitions, equaling Anthony Martial's tally for the whole of last season.
Furthermore, the goal took him to a half-century of club goals in 2016.
The 35-year old is in contention for the Premier League golden boot- albeit tied with Alexis Sanchez at 12 goals apiece-, a goal behind the leading scorer Diego Costa.
Formidable defensive duo
The partnership between Phil Jones and Marcos Rojo was as unlikely as it was unmerited.
Based purely on circumstance rather than judgment, the injury riddled Jones and the impulsive Rojo were paired due to the forced absence of both Eric Bailly and Chris Smalling.
What first seemed as a pairing of names picked out of a hat has paid massive dividends, as Rojo and Jones have formed a formidable, almost impermeable defensive partnership.
In fact, the pair have only conceded twice in their last five appearances and look ever more cohesive with each new game.
Tight-knit midfield partnership
Mourinho looks to have hit the iron while hot with the midfield partnering of Michael Carrick, Ander Herrera and Pogba.
With Herrera working overtime and Carrick providing a reassuring presence in midfield, Pogba has been awarded with the freedom to endeavor forward and assist in United's attack.
Nonetheless, it will be interesting to see how the gaffer manages Carrick, 35, more so with two games in three days at the turn of the New Year.
Written by Brian Humphrey
Follow Brian on Twitter @brihum
Like O-Posts on Facebook
You can also follow O-Posts on Twitter @OPosts