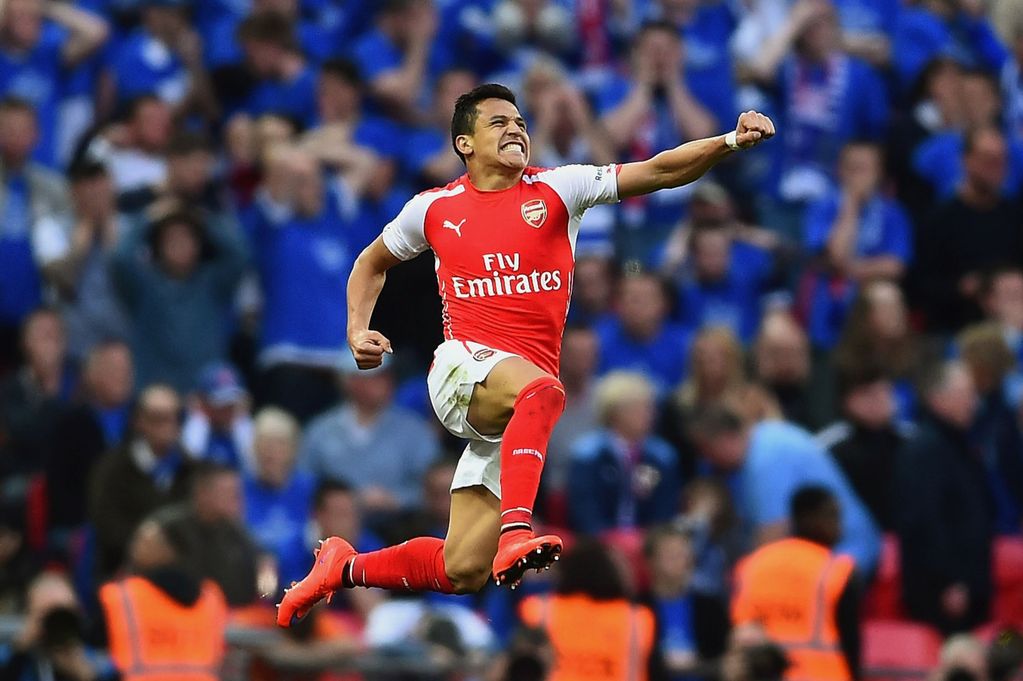 So the weekend is over and it's now time to analyse what happened, in the most honest, unbiased and fair way… Or just the opposite. It depends on how you see it.
Barclays Premier League
Chelsea stayed true to their 'one goal margin'  name when they defeated Manchester at Stamford Bridge on Saturday. And of course, it was Eden who scored the only goal of the game. Despite all the 'memorable moments' that the game had, there is one thing that really stood up in the game and it was not the fact that Falcao played more than 10 minutes (although that was really surprising). It was Chelsea's new trend: "Don't dominate, just win". Many coaches might disagree with that mantra, but it might be what wins Chelsea the title this season, and it's Mourinho's new system. Remember the 'parking the bus' tactic from last season?
On United's side, it's the end of an amazing run of impressive wins. Who is to blame? Mourinho's tactics? Was it the fact that Mata, Fellaini, Herrera, Rooney and Ashley Young didn't deliver? Although it maybe one or all of the above, the reason that many will go with is the fact that Falcao started the match and started up front, while Rooney was again dropped in midfield.
Moving to other side of Manchester, City beat West Ham 2-0 to end their run of well deserved defeat. Jesus Navas was the unlikely hero as he had his feet on his team's 2 goals, but all eyes was on Aguero as he scored his 20thgoal of the season (sorry Navas). Although the win got the Citizens back to winning ways, it won't ease the pressure on Pellegrini and his 'old-er men'.
Oh yeah and on a sad note, David Silva was stretched off the field after being elbowed by Cheikou Kouyate.  Get well soon D. S.
FA Cup
Despite the fact they booked their place in this year's final with a 2-1 win over Reading, the Gunners weren't themselves possessed by 'the Ghost of Arsenal's past'. Of course, all the credit should go to Reading (except their goalkeeper) for revealing Arsenal;s true colours but for a team that is hoping to stop 'Chelseazard' from winning the title, it should have been a routine win. And of course if it wasn't for Adam Frederici generous gift, it's very likely that the game would have gone to penalties. However, on the positive side, Sanchez got his title of 'Gunners' saviour' back.
Now despite the fact that many expected Liverpool to be Arsenal opponent in final, the Reds had other ideas. Rodgers men went down 2-1 against Aston-Benteke Villa, despite taking the lead.
Who was to blame this time? Was it the fact that Lovren and Skrtel were at their usual worst? Was it the fact that Gerrard was a ghost during the game? Was it cause Moreno is an overrated wing back? Was it the fact Balotelli had 45 ineffective minutes? Or was it a 'come and coach us plea' to Jurgen Klopp? Whatever it was, it definitely sounds like a 'leave when you can' message to Sterling.
La Liga
Barcelona beat Valencia 2-0 and Luis Suarez scored again. Nothing much to report on that except the fact Messi scored his 400th La Liga goal. No offense but that would have been impressive if Leo and his buddy Cristiano weren't busy breaking records every week.
Speaking of Cristiano, him and his teammates (sidekicks) recorded a 3-1 win over Malaga to stay 2 points behind Barca. Now the big issue with this game was the fact that Ancelotti lost Modric and Bale through injury. Why did he play them just few days before hosting Atletico Madrid in Champions League? What happened to rotating the squad? That's maybe a discussion for another day, but Ancelotti depleted his squad of 2 important players by employing Mourinho's no rotation policy.
Bundesliga
It was a weekend of expected and unexpected results in Germany. Yes Dortmund and Leverkusen won, but Monchengladbach and Wolfsburg De Bruyne drew and Bayern didn't win by 7 goals. Maybe I'm wrong about the Bundesliga not being exciting. Or maybe those teams played the way they did just to make me change my opinion about the Bundesliga. Is there a conspiracy against me by this league?
Serie A
Juventus won and Tevez scored. The Milan derby, aka the battle of the best bench-warmer XI, was so boring that you could have felt as asleep watching it, and Roma drew (it would have been a surprise if they didn't).  A typical Serie A weekend.
Ligue 1
In Ligue 1, aka PSG 1, it was business as usual. PSG won and their closest rivals all drew to make sure that the Les Parisiens win the title in peace. Like I said, un weekend sans surprise.
Conclusion
Those who thought that this weekend would be surprising, you were right, it was surprisingly unsurprising. Supra Checkin' Out.
Written by Christopher Kayembe
Follow Chris on Twitter @SupraKays
Like O-Posts on Facebook
You can also follow O-Posts on Twitter @OPosts