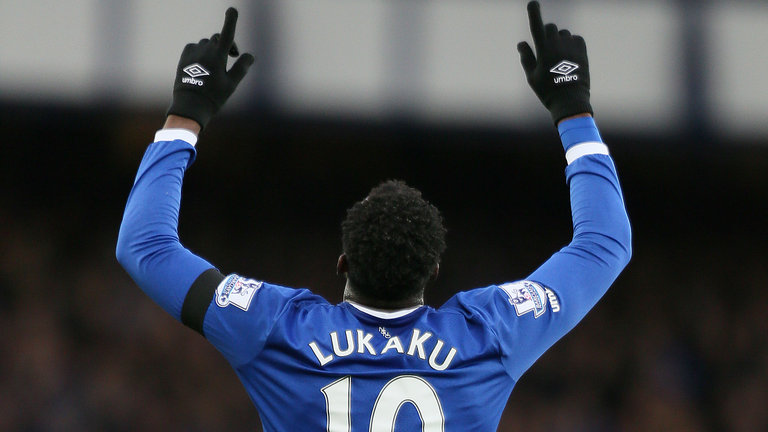 Chelsea is once again reportedly keen on re-signing Lukaku this summer.
As Antonio Conte gets ready to return to the Champions League, there is speculation that Lukaku, from Everton, will come back to Stamford Bridge. Everton's Romelu Lukaku stirred Chelsea speculation by engaging in their title-winning celebrations.
Chelsea beat West Brom 1-0 late on Friday which guaranteed the Blues as division champions. Lukaku saw a clip of the Blues celebrating after the match and was celebrating with them.
There are also rumors of top scorer Diego Costa leaving, who Lukaku would make an excellent replacement for.
Stats Prove Lukaku Would Help Chelsea
Lukaku has already said he will not sign a new contract at Everton and, if he does get an offer from Chelsea at the end of the season, he must do it.
Romelu Lukaku has, at the time of writing, an over 60% shot accuracy and around a 30% conversion rate in the Premier League this season.
He has scored 25 goals, just second to Harry Kane's 29 for Tottenham this season, while he has also completed a higher proportion of his attempted take-ons.
The Belgian international has also created more than 40 chances in the Premier League this season.
Don't Wait Another Year
He would be Chelsea's main striker, playing in the Champions League and challenging for the title in a team which will give him lots of chances. This is where he wants to be.
Although Mourinho wasn't prepared to give Lukaku a chance at Chelsea, the evidence suggests that the 23-year-old would improve the Blue's ruthlessness in front of the goal should he join the club. He has been brilliant this term.
Lukaku will make a great replacement for Diego Costa at west London who has endured a difficult few months and is yet to, ultimately rediscover his scoring habit.
Manchester United are also believed to be expressing interest in the Everton star, but a return to Stamford Bridge would be his best option.
Work Ethic Can Help the Blues
Drogba, who regularly talks to Lukaku, says the forward thinks of Chelsea as his club and that he would be great for the team.
He's been there since he was young. He wants to show he can be a productive player for the team since he didn't get to do it before.
Lukaku experienced his first start in English football at Chelsea in 2011, when he got signed from Belgium's Anderlecht. The talisman only played ten league games in three frustrating years for the Blues before leaving them for Everton.
But this time he wants to be the best and is working hard to do so. He is always challenging himself as his recent stats prove.
So, Drogba, who thinks him as a brother and a good guy, knows he will play and do well.
Sign Lukaku Now: He will Probably Cost More to Sign Later
Whichever club the Belgian joins next season, if he plays 45 games, scores 25 goals and wins a trophy, then they will have made the right choice.
If he doesn't then people will be saying he should have stayed at Everton another year, where he will play, and the cost for him could get much higher.
Written by Jenna Marie Betz
Like O-Posts on Facebook
You can also follow O-Posts on Twitter @OPosts