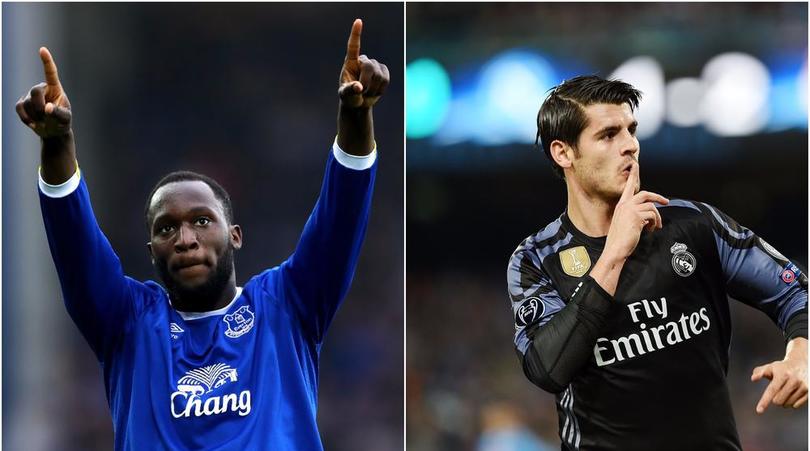 Right now, Chelsea's players are most likely out celebrating. So too their staff, fans and, of course, manager Antonio Conte.
Who can blame them after winning their second Premier League title in three years?
But the hard work starts now when it comes to defending that Premier League title. It's something the Blues failed to do last time out and is no doubt a feat the ever-ambitious Conte has had his eye on ever since his team opened up an impressive lead at the top of the table.
For all the tactical nous and man management the Italian will have to show with Chelsea adding Champions League football to their schedule next season, the biggest area the west London side need to improve upon historically is no doubt how they bolster their championship-winning squad.
Recruitment still an issue
Last time out, Chelsea went from league leaders to a side flirting with the prospect of relegation as late as Christmas time. Clearly, all was not well within the squad and club at the time.
But, just as clearly, recruitment was a big issue.
How do the Blues strengthen this time around and will they, first of all, be able to retain their current crop? The biggest question mark seems to surround Diego Costa, with the Guardian among many others recently linking him with a move to China.
The striker himself has since left the door open to a Chelsea stay, as per the Independent - but just how certain can Conte be of keeping him with all the speculation?
Which striker should they sign?
If any doubt at all exists - ahead of a year when Chelsea will have designs on another league title and run to the FA Cup final (as well as Champions League football) - signing a new striker would be the only sensible option.
Two have been heavily linked in recent times. Romelu Lukaku is one.
The ex-Chelsea man is the Premier League's top scorer and has hit out at links with both the Blues and Manchester United, as reported by ESPN.
But there's another name Chelsea fans have been hearing a lot: Alvaro Morata at Real Madrid.
The striker has impressed despite playing second fiddle to an admittedly world-class lineup. At Stamford Bridge, he'd certainly fancy his chances of greater game time - Costa or no Costa.
Good relationship with Conte
Quotes from April, also from The Guardian, show why Morata could work well with Conte:
"Conte is the manager who most 'bet' on me, without even ever having had me in his team. I'm very conscious of that: he bet on me for Juventus but left before I arrived; then he wanted me at Chelsea come what may. He knows me better than I could imagine, I'm sure, and that's important: it motivates you to work hard, train well.
"I feel indebted to him because he's the coach that most trusted in me, most wanted me, who made me feel I could perform at the highest level. And yet I've never had the fortune to actually work with him. I'm sure sooner or later I will."
Gary Neville recently praised Conte for his ability to foster relationships with his Chelsea players. Judging by Morata's approach, the Italian could well manage the same with the striker.
More experienced
While Lukaku's ability is unquestionable, there is still doubt as to whether he can produce in the very biggest games and handle the psychological demands of the very biggest clubs.
Morata has far more experience in that area. And the Spaniard's willingness to work with Conte sums up everything the Chelsea manager is doing well right now.
Written by Timothy Poole
Follow Timothy on Twitter @TimPooleSport
Like O-Posts on Facebook
You can also follow O-Posts on Twitter @OPosts