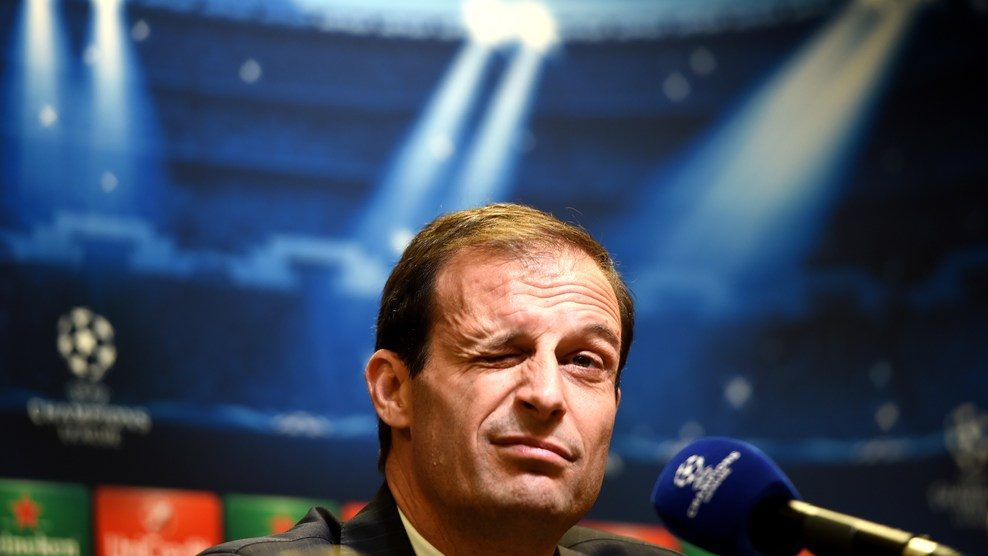 According to the latest gossip, Juventus manager Massimo Allegri is seeking to replace Arsene Wenger at Arsenal in the summer.
Allegri has proven himself at Turin winning multiple titles, after a difficult period with AC Milan.
As reported by the Independent:
"Juventus manager Massimo Allegri wants to replace Arsene Wenger as Arsenal manager at the end of the season.
Wenger celebrated 20 years in charge of the Gunners this season and there are suggestions it could be his last, despite the Arsenal board being keen for him to continue as manager.
However, the club have also drawn up a list of candidates to replace the Frenchman should he call time on his Emirates career and The Sun report Allegri is at the top.
The 49-year-old has won two Serie A title in his two years in charge of Juve, with a third likely to follow this season, but feels he does not get the credit or recognition he deserves in Italy – perhaps due to his strained relationship with the press.
As a result, he is considering other options and his agent is reported to have been in contact with Arsenal about the prospect of replacing Wenger, and has been encouraged with the responses he has gained.
Allegri is not the only candidate however, with RB Leipzig boss Ralph Husenhuttl and Bournemouth's Eddie Howe also in the running, while Diego Simeone and Dennis Bergkamp are both outside runners."
Like O-Posts on Facebook
You can also follow O-Posts on Twitter @OPosts