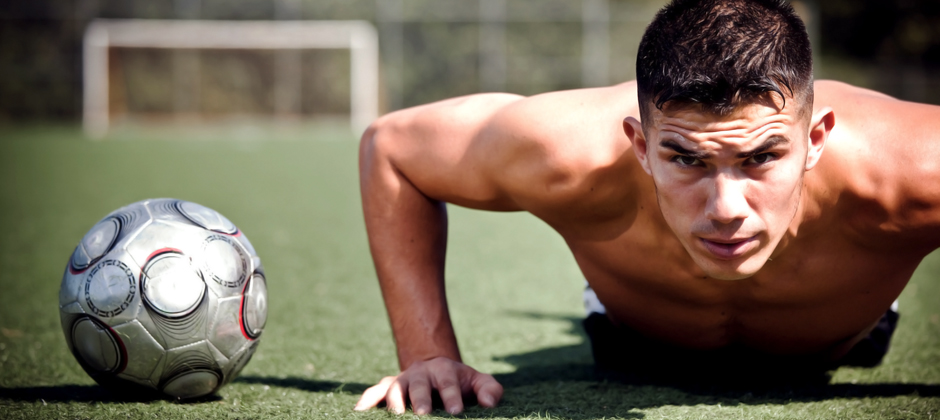 Most kids would love to be the star athlete, but being a star athlete is not as simple as being a good player.  You must have the proper conditioning to be a star athlete but proper conditioning for sports doesn't begin at practice.
Total conditioning that includes physical conditioning, nutrition and mental health maintenance is necessary year round in order to maintain superb athletic performance.
Proper Physical Conditioning
Being in peak physical condition has a lot to do with practice and with repetitive strength and conditioning. Being able to practice your sport regularly will help you build the strength you need to be successful in that sport.  Running, jumping and weight training are also factors in proper training for serious athletes.  Proper conditioning ensures you are able to maintain your peak level throughout the game.
Proper conditioning does not begin during the season but in the off-season. To be in peak condition when the season begins, you should exercise regularly, eat right and practice your moves during the off season.
Not conditioning during the off-season could result in your body taking on excess weight and you not having enough stamina when the season begins.
Proper Nutrition
Eating right is one of the most important factors in conditioning your body. Without proper nutrition, your body won't perform to maximum capacity.  Eating fruits and vegetables is integral to having high energy levels, while eating foods that are high in calcium is important to having strong bones.
Eating properly with the schedule that busy families have today is next to impossible. Vitamins or supplements that help provide nutrients that a young athlete may lack in their diet are vital to overall health. Some vitamins help fight off the common cold and other vitamins can help you maintain strong bones.
To find the correct supplement, you should always follow the recommendations of your doctor.
Mental Health
Being mentally healthy is important for every athlete.  An athlete who is not in top mental condition can cause serious problems for themselves or their team during sporting events.  Poor mental health can cause aggressive outbursts and improper sportsmanship. Great athletes develop and practice ways of maintaining good mental health in order to be in a confident state of mind throughout the game.
The trials of everyday life and the stress of competitive sports can sometimes lead to frustration.  To combat stress, you must utilize ways of boosting your mental health in a positive way.  Certain music can help lift your mood without you physically having to do anything.
Yoga and meditation are also ways that some athletes report being able to calm down and maintain their focus in tough situations.  As a young athlete, you should never forget that having fun and enjoying life should also be part of the equation.
Being in peak performance shape is important for every serious athlete. Without the proper total conditioning, an athlete may never achieve their ideal performance level.
Healthy nutrition, proper physical conditioning and good mental health all shape how an athlete performs on the field.
Written by T. Hall
Like O-Posts on Facebook
You can also follow O-Posts on Twitter @OPosts