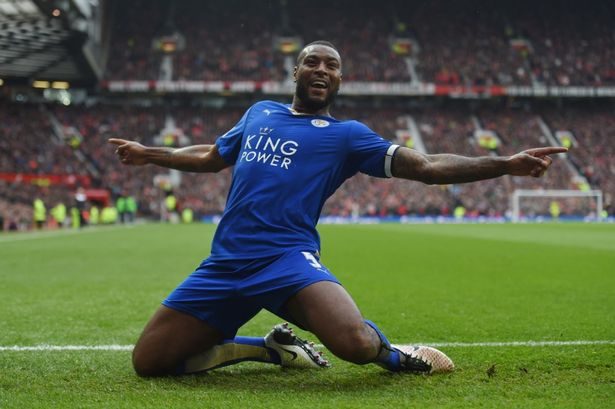 Into the fourth round having disposed of a Premier League rival, the FA Cup presents Leicester City's best chance of adding to their recently added-to trophy cabinet though Claudio Ranieri will undoubtedly place the prospect of any May date at Wembley on the back-burner in favour of domestic comforts.
4 wins in the opening half of the campaign has plunged Leicester into a relegation battle, but the 1-2 win at Everton has been part of a mini-revival staged around the turn of the year.
Coming after the crucial 1-0 win over West Ham and a solid 0-0 draw at Middlesbrough, the victory at Goodison, earned after a quick second-half comeback, has handed the Foxes momentum ahead of an intriguing contest with Chelsea this Saturday.
Leicester are only 6 points clear of the bottom 3 and despite Kasper Schmeichel's recent attempts to direct glances towards the top 7, the stunning Premier League triumph of last term is being followed up by a certain relegation battle.
The recent run, in which they have been boosted by the return of defender Robert Huth from suspension and Schmeichel from injury, will have given Ranieri assurance that his team can still fashion the resilience on which last season's triumph was built.
More assuring
Protected by Wilfred Ndidi, who on his debut looked capable of filling N'Golo Kante's shoes after making the £15 million move from Genk, Leicester's defence appeared more resolute at Everton, boding well for a vital run of fixtures as they seek to, regardless of how odd it will sound to the majority of those who watched them lift the title last May, secure their league status for another year.
"I don't think we have lost when we have gone ahead this season and it goes to show how we resilient we can be," said Schmeichel after the win over West Ham and his optimism will be well placed if they can maintain their recent improvement at the back.
The odd employment of a high-defensive line earlier in the season, attempting to squeeze teams to compensate for the loss of Kante, exposed the lack of pace of the ageing Huth and Wes Morgan, resulting in the thrashings received at Liverpool and Chelsea.
The return of Schmeichel, the inclusion of Ndidi and the tightening up of the back four should help Leicester climb free of trouble.
"I have two awesome man mountains in front of me who throw their bodies in the way of everything and are really good talkers",said Schmeichel and the task awaiting Huth and Morgan is more fitting to what they are accustomed to.
The back two will draw from the dramatic escape from relegation they staged under Nigel Pearson in 2015 as Ranieri's Leicester go back to basics.
Essential
The leadership of Morgan will be essential to the cause though Ranieri will be aware of potential burnout to his captain.
The game at Everton was Morgan's 28th match of the season and along with West Bromwich Albion's Gareth McAuley he is one of only two players to manage every minute of their club's games this season.
Morgan also played all 38 matches of last year's Championship win and with the two seasons bookending last summer's Copa America in which he represented Jamaica, the 32-year-old's ever-presence has served to make a mockery of the modern need to rest players whilst also highlighting Leicester's reliance on the centre-half.
Massive presence
His eye for organisation and the influence his massive presence commands guided Leicester through their maiden Champions League group stage, conceding only once in their opening five matches before the 5-0 shellacking in Porto reminded many of a fallibility that can lurk under the surface.
Of course, Morgan should not have been the one lifting the Premier League trophy last May, the defender who forged a career in tier 2 and 3 with Nottingham Forest across 10 years before he moved down the A46 for £1 million in 2012.
"You'll never beat Wes Morgan" they used to sing at the City Ground, affectionately noting the irony of his unrelenting commitment and flawed technical ability.
Hence why only 3 players blocked more shots than him last season and he has thrown himself in front of more shots than any other Leicester play this term.
Only Christian Fuchs and Huth have made more interceptions and clearances this campaign.
Leads by example
Morgan won't be expected to be elegant in possession like Manchester City, for example, want from John Stones, but he leads by example, a fiercely determined competitor who personified Leicester's extraordinary success.
He may have been hindered this season by the tightening grip of the law at set-pieces, which proved Leicester's downfall at Old Trafford, as well as the alteration to their defence shape after the departure of Kante.
Paramount
Now Ndidi is in, tasked with providing an iron wall to shield the old guard of Morgan, Huth and Schmeichel, Ranieri can stabilise a defence that will be the platform to any survival mission, as well as any chance of getting past Sevilla in the Champions League second round.
For that, Morgan's leadership will be paramount.
The contract he signed with a well-known homonymous rum brand boasts that "there's only one Captain Morgan". Leicester know that only too well.
Written by Adam Gray
Follow Adam on Twitter @AdamGray1250
Like O-Posts on Facebook
You can also follow O-Posts on Twitter @OPosts