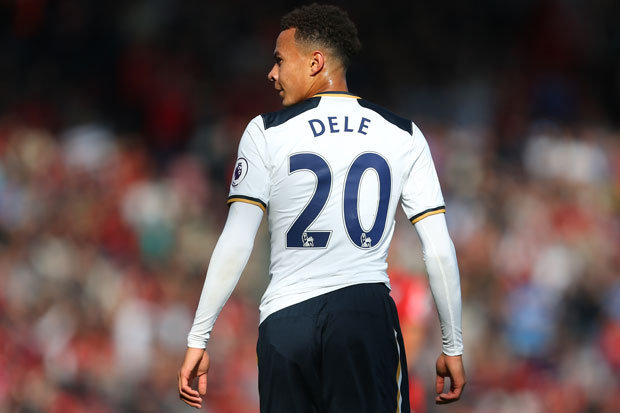 In 2015, Tottenham signed a little-known 18 year-old central midfielder from League 1 side MK Dons.
But two Premier League young player of the year awards later, Dele Alli is one of the most sought-after players in English football; having become Spurs' star man. His form has linked him with some of the biggest clubs in world football.
In a recent interview with Sky Sports, Alli refused to rule out a move away from White Hart Lane, thus fuelling speculation over the Englishman's future.
Past business history with Real Madrid
Real Madrid has been the destination for Spurs stars of the past. In 2012, Luka Modric swapped North London for Madrid in a deal worth 30 million pounds.
This coincided with the announcement that a "partnership deal" between the clubs had been agreed "in respect of players, coaching, best practises and commercial relationships." This is the deal that paved the way for Gareth Bale's world record 85.3 million pound deal the following year.
Tottenham fans could only watch as their two finest players left the Lane in consecutive seasons, while Mesut Ozil joined Arsenal from Real Madrid in 2013; some deal for Spurs.
Dele Alli could be Real's next transfer target, particularly if James Rodriguez is lured away from the Bernabeu by Manchester United.
Spurs must keep Alli
But it is vital for Spurs that Alli stays. Tottenham need to rid themselves of their 'selling club' label to reach next level of footballing success.
Too often have Spurs nurtured young talent, only for the player to move away in search of bigger things.
Any offer would need to be extremely high to even turn Tottenham Chairman Daniel Levy's head. Alli is easily worth upwards of 50 million pounds in the modern footballing climate. But in truth, it may take an even higher bid for Tottenham to let their prized asset go.
Money may be good, but may not be beneficial
However, money in the bank doesn't guarantee transfer market success. The Gareth Bale transfer was a disaster for Spurs. It proved that, at least for another few seasons, Spurs were not ready to compete at the highest level.
The then manager Andre Villas-Boas went for quantity over quality with the resulting money. Spurs went on a rash spending-spree that saw seven players join the first team for over 100 million pounds.
The signings included: Paulinho, Christian Eriksen, Roberto Soldado, Nacer Chadli, Etienne Capoue, Vlad Chiriches and Erik Lamela; though only Eriksen and Lamela remain at the club.
Alli would leave a hole in the Tottenham side that no current player can fill. Inevitably Spurs would look elsewhere for a replacement.
But they may still struggle to attract high profile players, despite securing Champions League football for the second season running.
Tight ship
Daniel Levy runs the club on a tight wage budget that is dwarfed by most of Tottenham's competitors.
Real Madrid fork out 289 million euro each year on player's wages, while Premier League rivals Manchester United pay 266 million.
Spurs pay a comparatively tiny 121 million pound a year. Indeed, Dele Alli could see his wage triple at Real Madrid.
Time for the club to buck up
The new stadium is an exciting prospect for Tottenham and the club's number one priority has to be bringing the current team into that ground for the start of the 2018/19 season.
If the club is serious about becoming regular title contenders and pushing for a Champions League trophy, they must be able to keep their best players then look to strengthen the team.
Written by Calum Adair
Like O-Posts on Facebook
You can also follow O-Posts on Twitter @OPosts