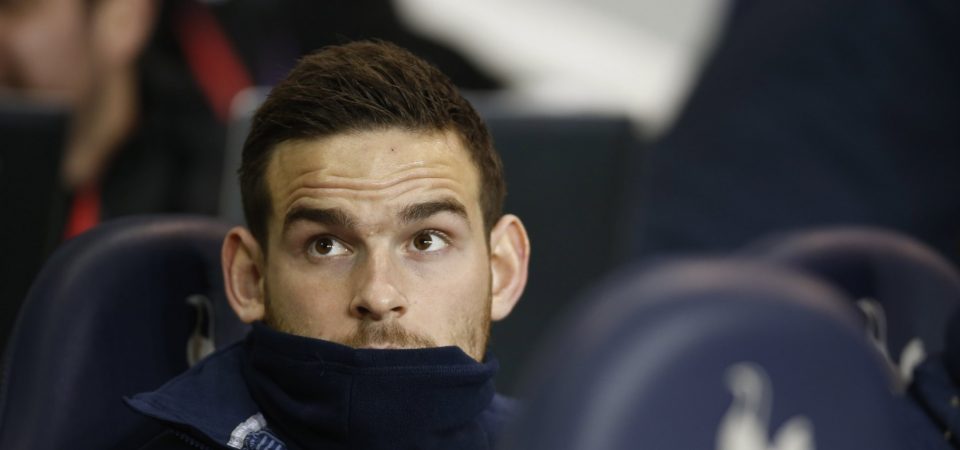 When Spurs signed Vincent Janssen from AZ Alkmaar last summer, Spurs looked like they had done a good piece of business.
Last season's joint top scorer in the Eredivisie cost Tottenham just 17 million pounds as they looked to lessen the goal-scorer burden on Harry Kane.
Initial excitement
Janssen was one of the rising stars in European football having smashed 27 goals in his breakthrough debut season in the Dutch top flight.
He attracted the attention of many top clubs including Paris Saint Germain who failed to meet AZ Alkmaar's price tag.
There was much excitement amongst Tottenham fans over the signing. Janssen seemed to hold all the attributes for a successful stint at Spurs.
He signed a long-term contract and had the backing of the manager. He is a physical player that holds the ball up well to bring teammates, perhaps an onrushing Dele Alli, into the game.
Disappointing form
But as the season unfolded, Spurs fans were left disappointed.
He struggled to get going and didn't established a regular first team spot. He never justified a place playing alongside Harry Kane and instead found himself a substitute in most games.
His performances simply didn't live up to the number nine on his back.
He scored just 2 Premier League goals last season in 27 appearances. Inevitably, comparisons were drawn up between the Janssen deal and Roberto Soldado's transfer flop from La Liga just the previous season.
Janssen drew harsh criticism from media and fans alike, and saw himself left out entirely from Pochettino's squad for a run of mid-season fixtures.
Harsh criticism
Despite this, I find a lot of the criticism too harsh on the Dutch centre-forward.
Two seasons ago the 22 year-old was playing in the second tier of Dutch football. He was signed to AZ Alkmaar for just 400,000 pounds before his landmark season in the Eredivisie.
Such success in a very short period of time mounted a lot of pressure on the young striker.
Anyone who expected Janssen to enjoy a 20 goal season during his first year at Spurs was deluded. The Premier League presents a significant step-up in standard from the Dutch top flight.
Spurs' three at the back formation allows only for one striker- a spot inevitably filled by Harry Kane. This left Janssen without a regular starting place, disrupting his form.
The wrong signing for the club
Janssen was the wrong signing for Spurs from the beginning.
They needed an impact, off-the-bench striker who could bag 10 goals a season in the league. A player with pace, offering another playing style option for the side.  
Janssen is, unfortunately for him, too similar a player to Harry Kane (though Kane is on a completely different level of class entirely).
Maybe it's best for him to leave
This ultimately leaves Spurs in the same position that they found themselves in last season- in need of another striker.
This puts Janssen's position at Spurs in real doubt. He clearly has no place in Pochettino's future plans and could end up part of the deal for a new number 9 at Tottenham.
Perhaps a fresh start for Janssen is needed to reboot his career; allowing Spurs to look elsewhere.
Written by Calum Adair
Like O-Posts on Facebook
You can also follow O-Posts on Twitter @OPosts