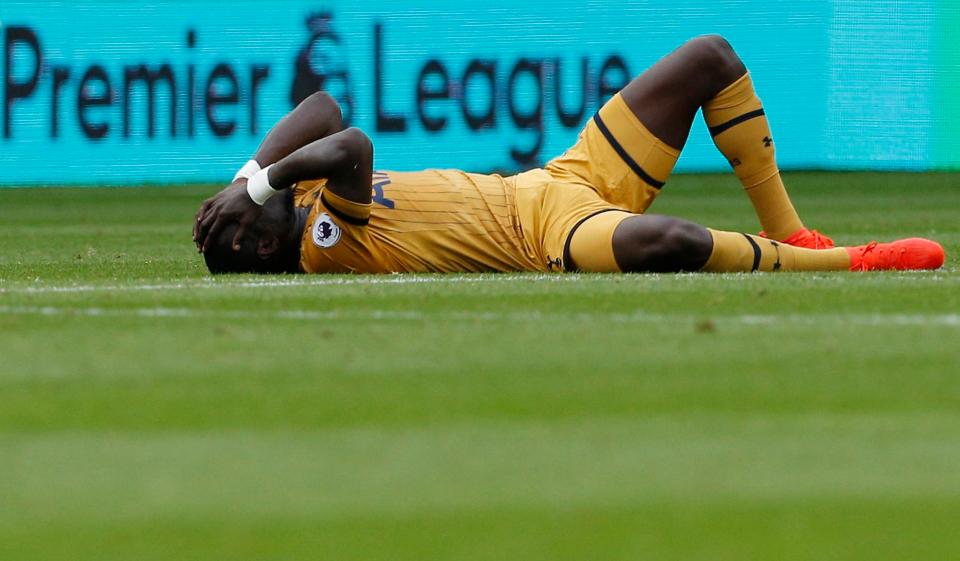 On the 2nd February 2013 Newcastle had come from behind to defeat Chelsea 3-2 at St James' Park and the fans had taken affectionately to their new January signing - Moussa Sissoko.
The Frenchman produced a dominant display on his home debut, scoring twice and proving a constant threat throughout.
Sissoko's performance against Chelsea was hinted at after he also impressed on his debut by registering an assist in the 2-1 victory at Aston Villa in the previous game; a warm welcome to the Premier League.
The midfielder was fairly unheard of prior to his move to the North-East, arriving from Toulouse for a mere £1.8m.
Promising start
Shortly after signing, Sissoko showed to be exactly what the Newcastle fans wanted, with his performances including a mixture of pace, power and quality in the final third, not to mention determination.
Sissoko's enthusiasm for the team was evident when he demonstrated a lung-bursting run during the Chelsea game, whereby he outpaced left-back Ashley Cole when the ball had seemingly gone out of play.
Sissoko did not look like reaching the ball, with Cole himself having a head-start in terms of position and not lacking speed either; Sissoko showcased his capabilities for all to see.
Inconsistent
After showing glimpses of his ability in some matches, sadly this was as good as it got for Sissoko as he never really reached the high standards he had set himself.
Throughout his career at Tyneside, the midfielder became an increasingly inconsistent performer and was largely frustrating to watch for Newcastle supporters.
At moments he made driving runs at the opposition, using his pace and power, whereas in other matches he seemed to disappear from the action and was a shadow of his early Newcastle days.
What brought about his decline?
A player cannot simply decline over night however, and it was a series of factors in the case of Sissoko.
One aspect was a change of position. The manager at the time Alan Pardew used Sissoko's race with Ashley Cole as inspiration and attempted to draw more powerful runs out of the Frenchman by moving him to the right wing.
The ex-Toulouse man was happy to operate on the flank however he did state that his preferred position was in an attacking-midfield role in the centre of the park.
Sissoko's performances were also impaired by the fact that he played in a struggling Newcastle team for the majority of his career at Tyneside.
Performs better when everyone is on their game
At the start of the 2013/14 season in which the Magpies began strongly, Sissoko functioned well alongside the likes of Hatem Ben Arfa and Loic Remy, with strong performances in games such as the 4-1 victory at Hull City and the 2-1 win at home to West Brom, in which the Frenchman netted a thunderous strike from 25 yards.
This was one of the only occasions where the midfielder was a dependable asset; while there is no doubt that he played better in a team where everyone was performing.
Sissoko did pop up with crucial goals, notably in the victories at home to QPR and West Ham respectively in the 2014/15 season in which the Toon narrowly avoided relegation.
In the 2015/16 season he produced inspirational displays in wins at home to Norwich, Liverpool and Tottenham, whereas he was also given the captain's armband during the final games of that season.
However, more was expected of the much-touted Frenchman and 12 goals in 133 appearances in the black and white did not leave for good reading.
Turned by offers elsewhere
As high-profile players kept leaving Tyneside, Sissoko's own head was turned by rumours and desires to play for a higher-placed club which the Frenchman publicly stated on multiple occasions.
This lack of focus also affected his performances, with such speculation occurring throughout his last two seasons with Newcastle. The midfielder finally got his wish and left relegated Newcastle for Tottenham Hotspur in a £30m deal in August 2016.
At this stage, Sissoko finally had the opportunity to kick-start his career again, with Spurs fans also eager to see what Sissoko could do at a successful club; however the reality was far from the expectations.
Uninspiring stint at Tottenham
After a series of uninspiring matches, Sissoko was used mostly off the bench. Tottenham fans soon empathised with the Geordies and also became frustrated with the Frenchman.
Manager Mauricio Pochettino was also discouraged with Sissoko and made a public outburst in November 2016, stating that the midfielder had failed to live up to expectations.
The question over Sissoko at club level increased as he always seemed more than capable at international level. He was a regular for France and scored at the 2014 World Cup.
Sissoko also excelled at Euro 2016 and was arguably France's best player in the final against Portugal; however his performances here were no doubt an attempt to gain a transfer away from Newcastle.
Needs to show more heart and desire
Sissoko is undoubtedly a talented footballer, though it is more of a question of effort and heart in his case.
His determination must be activated before his potential is unleashed and, at 27 years of age and struggling at his current club, the Frenchman must knuckle-down soon.
Written by Dawud Arshad
Like O-Posts on Facebook
You can also follow O-Posts on Twitter @OPosts