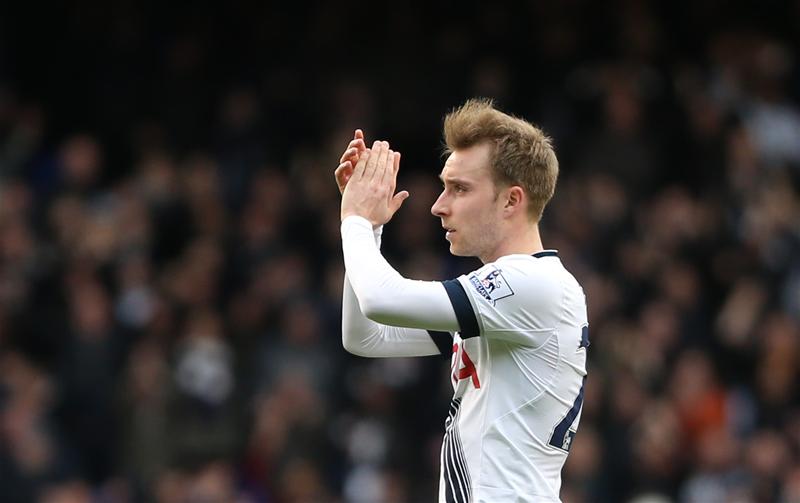 In summer 2013, Tottenham fans will remember the club narrowly missed out on a UEFA Champions League place at the hands of rivals Arsenal.
Their star man Gareth Bale soon followed and was sold to Real Madrid for a world-record £86 million.
When they went to reinvest, instead of going for a similar replacement for Bale, manager Villas-Boas instead went for quantity rather than quality, which brought uncertainty and greater turmoil to the club.
They went on a spending spree buying Erik Lamela, Roberto Soldado, Paulinho, Christian Eriksen, Etienne Capoue, Nacer Chadli and Vlad Chiriches for over £100 million. It seemed an unwise move and a bad investment since now only Lamela and Eriksen remain at the club.
Lamela now finds himself on the fringes under Mauricio Pochettino. However, Eriksen has shown to be very different. His current importance to the Tottenham cause has never been greater.
Signs of his quality
Erikson showed real signs of quality early of which was exceptional to all the summer signings. His first league season saw him score seven goals and provide eight assists.
His assists decreased during the next campaign, but only one person made more assists last season than Eriksen.
He also scored ten league goals for the first time in his career. And during the second half of last season Alli and Eriksen played a significant role in Spurs' title lunge.
Eriksen's has had a breathtaking first three seasons. However, this campaign is likely to be his best.
Capable of playing on either flank or as an attacking midfielder, he has scored eight goals in the Premier League, while he has created 100 chances, more than double the return of any other Tottenham player, and made twelve assists.
He is currently at the top of his game. Eriksen seems to have become a real winner for the Spurs and stats shows his tremendous importance.
New system unleashes the Dane
Tottenham's new 3-4-2-1 system has also seen Eriksen have greater freedom in the attack. He was limited in previous seasons.
However, now with Alli just behind Harry Kane, the Spurs seem to have found the right attacking balance to go with their defensive solidarity.
The way Eriksen, Dele Alli, and Harry Kane join up is a good example of why Spurs are doing so well.
Christian Eriksen has an average pass length of 19m and has an average shot accuracy of 54% in the Premier League this season. Christian's merits as a player are he sets up a goal better than anyone else, and now he also scores very important goals.
He scored five of his last six Premier League goals with his left foot. His ambidextrous abilities are a unique quality that sets him apart from the league's other stars.
Under-appreciated
Eriksen has not received the adulation he deserved. However, with Kane on the sidelines, that praise could soon be around the corner.
His influence only grows stronger and Eriksen is proof that the disaster of buying multiple players in 2013 may not have been such a bad deal after all.
Written by Jenna Marie Betz
Like O-Posts on Facebook
You can also follow O-Posts on Twitter @OPosts