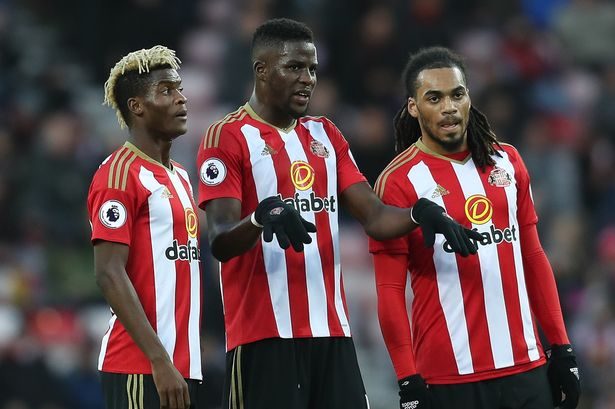 Every two years the African Cup of Nations comes around as Africa's biggest footballing competition, many Premier League starts leave to play for their respective countries.
With Nigeria missing out Chelsea can certainly count themselves lucky as losing Victor Moses would have been a massive loss especially as they don't seem to have a replacement who can replicate his direct running, stamina, energy and pace.
City will also be quite happy with Kelechi Iheanacho and Yaya Toure missing out with Nigeria and Ivory Coast respectively failing to qualify.
A huge miss
One of the signings of the season, Sadio Mane will be leaving in January to play for Senegal alongside Philippe Coutinho and Roberto Firmino, the Senegal international has been a joy to watch; scoring nine goals and registering four assists.
With Liverpool pushing for a Premier League title, Mane will be a huge miss when he leaves.
Of course, Liverpool have Daniel Sturridge who is more than capable of filling the boots of Mane and adding to the goals tally.
Season-ending injury
Yannick Bolasie leaving for the African Cup of Nations would have been unfortunate for Everton, but they would have gotten him back once it was over.
Even more unfortunate for Everton now is the Congolese has suffered a season ending injury caused by critical ligament damage.
Mahrez participation a blow to Leicester
Even though there has been a lot of criticism for him already this season, the loss of Riyad Mahrez will be huge for Leicester.
The reigning PFA Player of the Year hasn't had the best of seasons this year, but Leicester do not have a suitable replacement and his quality will be greatly missed.
Bailly crucial for United
Eric Bailly was enjoying a great start to life in Manchester after being named the club's Player of the Month for August.
Unfortunately, he suffered a serious knee injury while playing against Chelsea on 23 October meaning he would be out for no less than 8 matches in which Manchester United leaked goals and simply couldn't see out games.
It was evident how much of a loss Eric Bailly was to the Manchester United team and Jose has talked about how having their defender back is a huge boost especially in time for busy run of fixtures during December.
"So to have Eric back is good news, even though it is only for a few weeks because we know he goes to the Africa Cup of Nations very soon [in January], but at least in this busy period of Christmas we have one more option. That's important." – Jose Mourinho
Sunderland the biggest casualty
FIFA rules state players must be released by their clubs on the morning of Monday January 2, meaning anyone involved faces the prospect of missing a total of five Premier League matches.
David Moyes will see his misery multiplied in January, as his relegation-battling Black Cats are set to lose four big names in Djilobodji, Khazri, Kone and N'Dong.
Written by Jonathan Roberts
Follow Jonathan on Twitter @missingstuds
Check out his awesome football blog, Missing Studs Football
Like O-Posts on Facebook
You can also follow O-Posts on Twitter @OPosts