What has happened to
Manchester United?
Their once brilliant play
has since departed!
From the days when
they were so brilliant,
Now they are struggling -
and it shows, so evident.
Louis Van Gaal is now
under pressure,
To start winning games,
and to reassure.
The stars of today are
all well paid,
But their skills on the
pitch - sometimes does
fade.
Wayne Rooney, is
suffering to,
He has to improve - or
retire with the crew.
Other players too - must
come together,
Support their manager -
who's at the end of his
tether!
Old Trafford should be
buzzing with trophies to
show,
But at this moment - they
all do feel low.
What can they do? What
is the answer?
How can they win - their
sparkle - to recapture?
The media are watching -
that is for sure,
Winning their games - is
the right cure.
To come together - and
play like they can,
Play for their manager -
Van Gaal, is their man.
They are suffering now -
and time is the boss,
All their talent - is it a loss?
They must improve - and
start to win;
'Or their manager is out -
that is a sin.'
Other teams too - they
also do suffer,
The winter is harsh - they
must back each other.
To reproduce their glory
days -
But at the moment - they're
all in a daze.
The Busby babes - now
they were good,
And, even Ron Atkinson -
tall, he stood!
But Alex Ferguson, he
was the master,
Winning trophies galore,
avoiding disaster!
Several owners have
cause for concern,
American's now - money,
they burn.
The Glazers are sweating -
as the pay role is gigantic,
Watching their future - the
buck is erratic!
Louis Van Gaal, he sure
is sweating,
Maybe Old Trafford is now
all fretting.
Just have more faith - and
believe in your team;
'And victory will come - you
know what I mean?'
We wish you luck and you'll
all come through,
Old Trafford will buzz - I
mean that so true.
Good luck to Man United,
I say that with a smile;
'Let's all back their manager,
Louis Van Gaal.'
Written by Darryl Ashton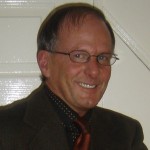 Follow Darryl on Twitter @AlfGarnettJnr
Check out more of his brilliant work at his Google+ page
Like O-Posts on Facebook
                                             You can also follow O-Posts on Twitter @OPosts