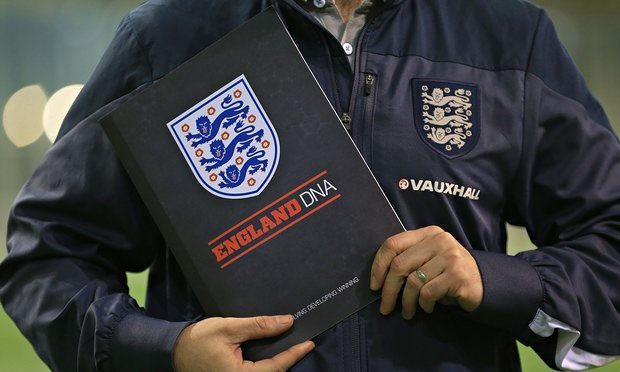 Jose Mourinho was so
very angry,
He thought Manchester
United should've had a
penalty.
They nearly won their
game with Arsenal,
But the game finished
1-1 - instead of 1-0.
Gareth Southgate is
now England's new
boss.
He should be paid on
results - so he'd be
working for a loss!
The England dummies
gave their lead away,
So back came Spain -
and made England's
day!
The FA English Premier
League is now sold to
China,
So the Chinese can enjoy
all the football - with pot
noodles and Cola!
The world is the oyster
to clamber for more,
To watch the English
Premier League - the
Chinese do adore!
The next country is
Dubai - well, anything
is possible!
All the 'oil-rich' Arabs -
they are clearly
impressible.
They could enjoy our
football and the England
team,
Dubai versus England -
my God - what a dream!
Even America are lovers
of our sport,
Just like Donald Trump -
they love to cavort!
The English FA are in
new' negotiations -
With Egypt and Cleopatra -
while holding wild
celebrations!
But let's now be honest,
for the England star
players,
They need to improve -
or they'll all be in tears.
Money! Money! Money -
it is all about money,
Drinking and partying -
and acting so phoney!
The world watches on
as England move on,
Will they start winning -
and be number one?
I can't help but wonder
why England are now
lost,
We don't like the cold -
and we do hate: 'Jack
Frost!'
Written by Darryl Ashton 
Follow Darryl on Twitter @AlfGarnettJnr
Check out more of his brilliant work at his Google+ page
Like O-Posts on Facebook
You can also follow O-Posts on Twitter @OPosts
ALSO: Please check out Darryl's two fascinating new books - one on football poetry: My Crazy World of Football Poetry, and the more politically-inducing: My Amazing World of Poems and Political Satire. Both are available to order on Amazon.