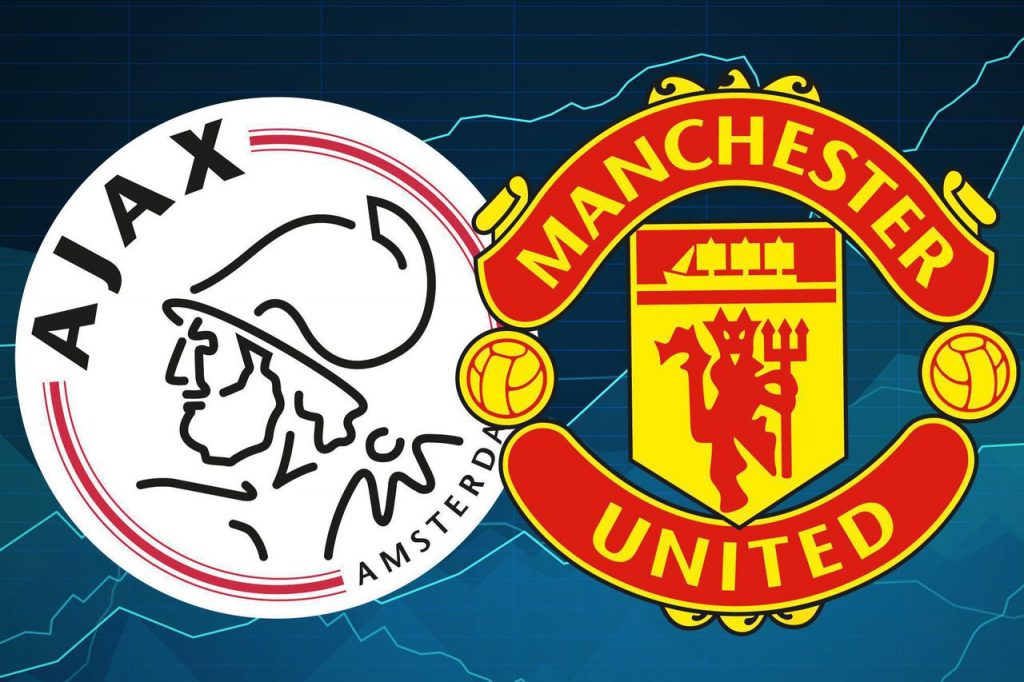 The clash of titans between Manchester United and Ajax Amsterdam at the Friends Arena in Stockholm will close this year's Europa League.
Two great names of the European football – in one corner is Manchester United, three-time European Champions, and in the other, Ajax Amsterdam – the European champions on four occasions.
Ajax has all major cups in their trophy room, but the last one was 22 years ago. The Red Devils need only one to complete the collection – and it is the Europa League trophy!
Manchester United are one of the most successful clubs in this century with a quite expensive group of players, and they are favorites in this match for a reason.
But Ajax has a young and very talented team, hungry for new victories, also with a chance to win the finals.
The tradition is on United's side, but will the history repeat?
Manchester United and Ajax Amsterdam played only four head-to-head European games in their history, and all four were in the Europa League (UEFA Cup).
Their first meeting was on the 15th September 1976 in UEFA Cup first round, and Ajax won 1-0 the opening leg at home. Two weeks later, the Red Devils beat Ajax 2-0 at Old Trafford and qualified for the next round.
The second time, they met in the Europa League round of 32 in the 2011/12 season and Manchester United were the better team again.
After a 2-0 first match win at Amsterdam Arena, the Red Devils lost the second game 1-2 but still secured a top 16. Some of the players from those clashes are still in the red – Ashley Young (scored a goal in Amsterdam), Wayne Rooney, Michael Carrick, Phil Jones, Antonio Valencia, and David De Gea.
While some of these players are still prominent figures at Old Trafford, Ajax has an entirely new team.
Road to the Europa League Final
Mourinho, United's X-Factor
Manchester United came this far thanks to Mourinho's expertise when it comes to cup competitions.
After being knocked out of the Champions League, they've beaten St. Etienne, Rostov, Anderlecht and Celta Vigo, but they failed to impress. United didn't dominate in any of these encounters, but somehow made it to the finals.
Jose Mourinho was definitely the major part of success with his tactical and mental approach, and he will be looking for another tight win in the finals. The Special One is an expert when it comes to these kind of competitions, so he certainly knows how to prepare his team.
His best player thus far is a youngster Marcus Rashford with two goals and four assists, but besides the numbers, he is looking pretty comfortable on the pitch, and it's obvious that he's full of confidence.
Henrikh Mkhitaryan was great; banging five goals in the previous rounds, but he was poor in the last clash against Celta.
Paul Pogba shined from time to time, Marouane Fellaini and Ander Herrera had a few good displays, but the Red Devils' main force was compact, and well-organized defense just like Jose Mourinho likes.  
He'll have some headaches with injuries (Rojo, Shaw, and Smalling are all out), while Bailey is suspended, and we expect to see Jones and Blind at centre backs, with Valencia at right-back and Darmian on the left.
The Ajax thrill-ride
The Lancers from Amsterdam knocked out Legia Warsaw, FC Copenhagen, Schalke and Lyon and all these clashes were thrilling.
In the Round of 16, they beat FC Copenhagen after losing the first match in Denmark, in quarterfinals against Schalke they lost two goals lead from the first leg and made it through after breathtaking extra time.
In the semis, Ajax destroyed Lyon 4-1 in the first leg at Amsterdam Arena, but just like Manchester United, they were very lucky enough in the returning leg following a 1-3 defeat.
The best players in the Ajax's squad were certainly the captain Davy Klaassen who serves as a playmaker, and young striker Kasper Dolberg who scored six goals in this competition.
The other two who have impressed me are forwards Bertrand Traore (four goals and four assists) and Amin Younes (four goals and three assists).
Alongside Dolberg, they are a lethal trio in Ajax's attack.
Predictions are thankless, but the Red Devils are favorites because of their experience
Unlike Mourinho, Ajax's manager Peter Bosz will certainly demand attacking approach from his team. Bosz stated many times that he couldn't stand negative football and the only way they have a chance is to push and attack.
He's known for his feverish pressing game with a ''five-second rule'' (note: if you lose the ball, this is the best moment to get it back before the opponent gets in the right positions).
Ajax is a very young and inexperienced team, and that can be the main issue. Young players can play exceptionally well, but they also make mistakes.
And that is United's advantage; Mourinho is a great manager with a bunch of major trophies, and he has an experienced group of guys who'll punish any opponent's mistake.
He certainly pondered Ajax's players and the way they're playing, and it is going to be intriguing how will United play with the ball on their feet.
Excitement is guaranteed
We expect a great game, a duel between two philosophies both on and off the field.
We'll see if United's millions are enough to push aside Ajax's talented kids, or the new generation of the Lancers will bring one more major European trophy to Amsterdam.
It's hard to say who is going to win, but excitement is guaranteed when two names like these meet on Wednesday night at the Friends Arena in Stockholm.
Written by Oliver Zivic
Follow Oliver on Twitter @guli86
Like O-Posts on Facebook
You can also follow O-Posts on Twitter @OPosts