There is a football team
in the English Premier
League,
They are defying all the
odds - causing so much
intrigue.
They've hardly lost all
season long,
They're at the top -
where they do belong.
Defying all the odds,
and playing at their
best,
Every game they play -
they rise up to the test.
They play just like a
dream - and play with
skill and more,
And all the fans applaud
them - especially when
they score!
They really are the envy,
of the other football
clubs,
They are second to none,
they even have super
subs!!!!
They play to a packed
house - and their football
is a delight,
Everyone does their bit -
with winning in their
sight.
The manager has done
a remarkable job, what
a team they are.
They've won most of
their games - and now
they will go far.
A dream of dreams is
all too clear, and the
trophy they do chase.
Sitting firmly on the
top - their position
they do embrace.
A remarkable season
they have had - as
they enter the final run.
And moving ever closer -
to being the Number
ONE!
Sitting there as proud
as punch, they show us
all intrigue,
May I present Leicester
City - the champions of
the English Premier
League.
Written by Darryl Ashton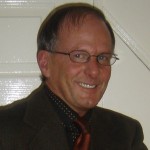 Follow Darryl on Twitter @AlfGarnettJnr
Check out more of his brilliant work at his Google+ page
Like O-Posts on Facebook
                                             You can also follow O-Posts on Twitter @OPosts