Well done to Accrington
Stanley, you really are
playing well,
And sooner or later - in
Division One you will
surely dwell.
Your rise up Division
Two is absolutely
remarkable,
Now winning deserved
promotion - is now
very possible.
The manager has
done wonders - and
so has the owner,
All the players are
fabulous - always
shoulder to shoulder.
Out on that football
pitch - and playing
super footy,
Then come half time -
they enjoy a 'BIG' mug
of tea!
But what is their
secret, of their players
playing like silk?
'That's right. You've
guessed it - they're
still drinking all that
milk!!!!
It is obviously working,
the players are all
transformed.
They're playing better
than ever - a super
team, they've formed.
Accrington is a small
town - but it has a
fabulous football team.
Climbing up the Division
Two - it really is a
dream!
Let's all applaud them.
as they march on to
win promotion;
'The brilliant Accrington
Stanley - they play with
such devotion.'
I wonder what food they
eat - or, is that a BIG
surprise?
'I bet they go to the
market - and buy some
Oddies pies!'
Oddies pies and milk,
blimey, no wonder
they're playing well.
Just keep this up you
lads, you hear, the
pies and milk does
gel!
The fans are all behind
you - as so is the
whole of Lancashire.
And when you win
promotion - this moment
you all will treasure.
I know I speak for the
whole of Accrington -
as it is the truth, you
see;
'Let's tell the world of
a super team - the
brilliance of Accrington
Stanley.'
Written by Darryl Ashton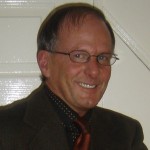 Follow Darryl on Twitter @AlfGarnettJnr
Check out more of his brilliant work at his Google+ page
Like O-Posts on Facebook
                                             You can also follow O-Posts on Twitter @OPosts