Come on you players' you can do it,
Said manager Ian Holloway.
Go out there and do your stuff,
Run around and act real tough!
As the ref did blow his whistle loud,
All the singing came from the crowd.
This really was a joy to hear,
Come on you Blackpool get in gear.
Crainey and Evatt passed the ball,
Then slipped it to Ince, who heard the
call
Then passed the ball to Taylor-Fletcher,
Who slot it home right past the keeper!
Then off again they did go,
Looking again to score more goals.
Stephen Dobbie controlled the ball,
And 'hammered' it in - to the open goal.
Then Philips ran with the ball,
He heard a shout: 'Hey, pass the ball?'
Philips looked up and saw Ormerod
close,
Passed it to him – and Ormerod
scores!
Blackpool are now 'two-nil' up,
And they are playing like a Premier
Club.
The hammers themselves have been
out played,
Now Blackpool can venture on their
victory parade!
What a team, and what a game,
But credit to the players – what a
dream.
But the man in charge and who changed
the club,
Is Ian Holloway – who's down the pub!
Written by Darryl Ashton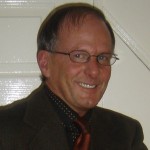 Follow Darryl on Twitter @AlfGarnettJnr
Check out more of his brilliant work at his Google+ page
Like O-Posts on Facebook
                                             You can also follow O-Posts on Twitter @OPosts