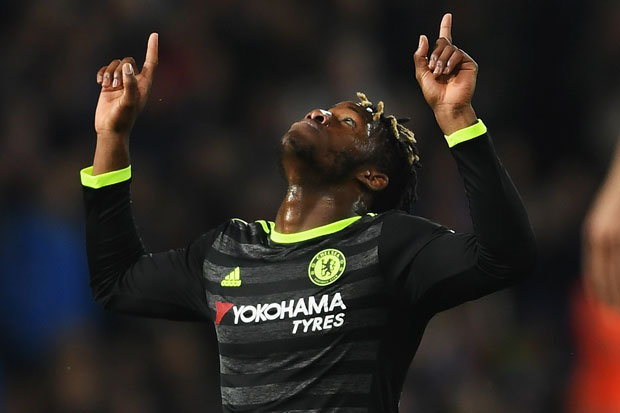 It's Friday the 12th of May 2017 and only a few hours were remaining before the Blue Army decides whether to land the English Premiership title or to hold back the celebrations a bit.
Following their nearest rivals' (Tottenham FC) surprise loss to West Ham United last weekend when 'everyone' thought they would push Chelsea to the limit by winning all their remaining matches, the title was now Chelsea's to lose.
In fact we can easily conclude that the Chelsea family already had one hand on the Barclays Premiership trophy albeit with 3 games still to be played excluding the encounter against 8th placed West Bromwich Albion.
Right move to let go of Mourinho
Having failed to defend their title in last season's 'mysterious' league that was eventually won by Leicester City of all teams Chelsea made the right call by parting ways with Stamford Bridge idol Jose Mourinho and replacing him with Antonio Conte.
So many people at that stage did not support the Chelsea board's decision to relieve Mourinho of his duties but as the Premiership crown looked destined for the blue side of London everyone has 'forgotten' about Mourinho and instead got so attached to Antonio Conte, who was certainly intent on making his presence felt.
Reports from the UK already indicate the euphoria among the Chelsea fans as tickets for this match have been sold out with the minimum ticket being sold for a whopping £1800.
Could this have been the day that Chelsea landed the title or was the match going to be a banana skin seeing that in West Brom they are facing a team not affected by relegation and therefore playing with nothing to lose after punching above their weight this season?
Tony Pulis' teams are generally known for their defensive discipline. In most games that they have lost this season the score-line difference has almost always been by a one goal margin. They have lost their last three games 1:0.
West Brom were also dangerous on set pieces something that Antonio Conte's team needs to wary of, if they are going to avoid slipping and having to wait and wrap the title in the next match against Watford.
Perspective
From a Chelsea perspective, victory in this match would have not only landed the title but it will also ensure that the team can shift their focus to the FA Cup so that they achieve the double.
Achieving the double would really be an icing on the cake for Antonio Conte whose revolution of the Chelsea squad seems to be continuing ceaselessly if recent performances are anything to go by.
In addition 'fringe' players like club captain John Terry, Michy Batshuayi, Kurt Zouma, Ruben Loftus Cheek, Asmir Begovic and others could be given a run in the next matches to give them a feel of the league.
Based on the most recent league matches Chelsea should have had this win in the bag as their opponents have had a bad run of form lately.
West Brom have the worst record in the league since the start of April 2017, earning just two points from six matches whereas Chelsea were flying and could have earned three successive Premier League clean sheets for the first time in 2017 something that would please Conte whose teams thrive on defensive discipline premised on his favoured 3:5:2 formation.
A Chelsea victory would secure their fifth Premier League title in the last 13 seasons, a record only matched by Manchester United.
Victory would also give them 42 points away from home this season, which would be the most by any side since Manchester United recorded the same total in 2012. Chelsea fans are also proud that their team is the league's highest scorers with 75 goals.
Good omen
They only surpassed this tally in the 2009-10 season when they scored 103 goals. Could that massive goal tally be broken in the remaining matches?
Another good omen was that Diego Costa had equaled his best return of 20 goals in a Premier League season, first set in 2014-15. He has scored in three of his five league appearances against West Brom, which probably made their players and supporters cringe.
If the Blues had managed to land the title then Antonio Conte would be only the fourth manager to lift the Premier League trophy in his first season in England, emulating Jose Mourinho in 2004-05, Carlo Ancelotti in 2009-10 both at Chelsea and Manuel Pellegrini in 2013-14 at Manchester City.
Well-deserved triumph
For all that work ethic in the training ground and animated touchline celebrations he deserves to win the league and possibly the Coach of the Year, too.
This would also have been the special belated birthday present to Chelsea's shot stopper par excellence Thibaut Courtois, who just turned 25.
For Chelsea fans across the globe it's all fingers crossed! And well, our prayers were answered. All hail Batshuayi.
Written by Spencer Joubert
Follow Spencer on Twitter @SpencerJoubert
Like O-Posts on Facebook
You can also follow O-Posts on Twitter @OPosts