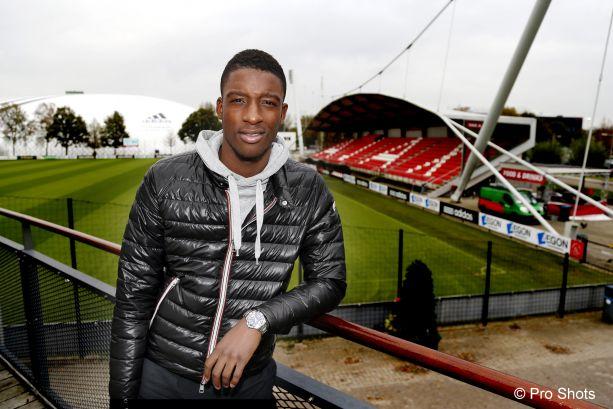 In the past few weeks, Riechedly Bazoer's profile has steadily grown from a precocious talent who has become a prominent fixture in Frank De Boer's starting lineup to scoring on his debut for the Dutch Under-21 side in its qualifying campaign for the Under-21 European Championship to a much deserved call up by Danny Blind for Netherlands' senior squad in the last two European Qualification matches vs Kazakhstan and the Czech Republic.  
Though he did not feature at all in either of those matches, Bazoer is considered a future star for the Dutch in years to come.
Rumors have linked Riechedly Bazoer to the likes of Arsenal and Barcelona, with perhaps a few transfer offers coming from the two big clubs imminent when the January transfer window opens up.
Move from rival to rival and his best attributes
He moved from PSV Eindhoven to Ajax at the age of 16 after Phillip Cocu, the youth coach at the time, played him as a centre-back instead of in his favoured role in the middle of the pitch. He later received interest from Manchester City, and was forced to make a critical career decision: stay with Ajax or move to the Premier League.  
But ultimately Bazoer's mother played a key role in his decision for the Ajax move.  She felt he was too young to go abroad and felt his development would further in a familiar environment of the Netherlands.
In the Ajax first-team, he has often been deployed in a midfield three after De Boer switched from using a solitary defensive midfielder to a 4-3-3 system.
Attributes and qualities
Although a defensive midfielder by trade, he doesn't fit the traditional model -  Bazoer drifts between being a defensive midfielder and box to box midfielder in a double-pivot with all-round midfielder Nemanja Gudelj.
The player is strong and comfortable with the ball, often carrying the ball forward and being involved in play high up the pitch.  
He has the positional discipline and intelligence, along with the mobility and physicality that would make him well suited to midfield battles in the Premier League.  
He can beat his man and drive forward or create play from deep with his ability to play beautiful passes forward as he is becoming more comfortable with his shooting.
Pogba-like
Bazoer is a modern-day midfielder in the Paul Pogba mould in which his lumbering size and technical ability make him an irrepressible force in midfield. From those who follow Ajax Amsterdam closely, Bazoer is similar to Frank Rijkaard but with a midfield skillset of Clarence Seedorf.
Most accurately, his role model is said to be Patrick Vieira, perhaps seeing himself in a similar physical mold and indicating his preference to grow into the role of a #6 midfielder from a deeper lying position to influence play and offensive build-up.  
His tactical flexibility would suit Arsenal and Wenger's insistence on moving attacking players like Santi Cazorla into a defensively attack-minded position.  The fact that Bazoer has played in all three roles in a three-man midfield makes him attractive to not only Arsenal, but also to Barcelona.
On Barca and Arsenal's shortlist 
Barcelona has a rumored shortlist of midfielders they are targeting for the January transfer window, especially after their disappointment in losing out on the battle for 18 year-old Brazilian midfielder Gerson of Fluminense to Roma.  
And perhaps now Barcelona's scouts have identified Bazoer as their next young potential talent to bring to the Camp Nou.
Either move to the Premier League or La Liga would be a great fit, but most likely will wait another two or three years before Bazoer really fully develops with Ajax and hopefully soon feature with the senior Dutch squad for their WC 2018 qualifying campaign.
Written by Vic Charnetsky
Follow Vic on Twitter @VanDerCharks
Like O-Posts on Facebook
You can also follow O-Posts on Twitter @OPosts