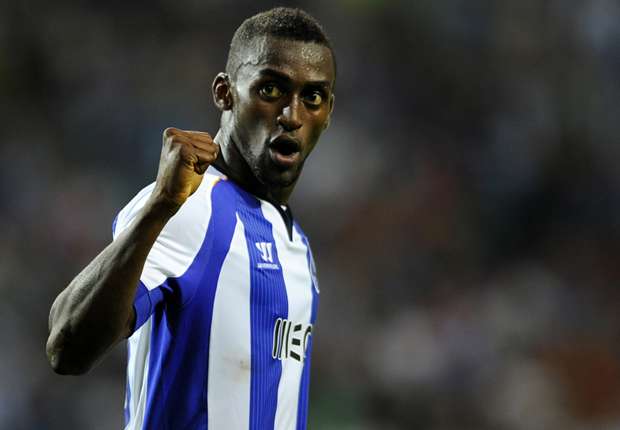 Porto's Colombian striker Jackson Martínez has agreed to join AC Milan, FC Porto's president, Pinto da Costa confirmed last week.
"I learned just now that Jackson has chosen Milan. This is what he wants, the destination is irrelevant as far as I am concerned. I want him to be happy."
The Rossoneri look set to beat a host of potential suitors, which included the likes of Arsenal and Manchester City.
Here is a deeper look at the 28 year old who will cost the Italian giants €35m.
Background 
Jackson Martinez, full name - Jackson Arley Martinez Valencia was born in Quibdo, Colombia. His career began with first division side Independiente Medellín.
The year 2009 was his standout season when he became the top goalscorer for the season, netting 18 times. That form earned him a move to a Mexico to compete in a better league - He joined Liga MX side Chiapas.
Jackson had a successful 3 year stay in Mexico, he scored 28 goals in 58 games and was named captain in 2012. His performances were noticed across Europe and FC Porto signed him for US $11 million.
Martinez has scored an impressive 92 goals in 133 appearances for the Portuguese side, winning the title in 2012-13 and a couple of domestic cups since.
He netted an impressive total of 28 goals in league and Champions League matches last season.
What can he offer AC Milan? 
For Milan, it's a purchase that represents a major statement of intent. The Italian giants have fallen in recent years, dropping out of contention for league titles and failing to qualify for Europe in consecutive seasons - mainly due to their financial constraints. With investment due to arrive from China, the side need to show Italy and the world that they are serious to compete once again.
The capture of a player with the calibre of Martinez represents a timely dose of renewed ambition. Milan have been lacking attacking presence since the departure of Zlatan Ibrahimovic.
Martinez should give this team a physical presence at the point of the attack, he is a wonderful target man and a brilliant technician. His physical characteristics are the typical features of a "classic" center-forward in a 4-3-3 or 4-2-3-1 formation, but he's much more than this kind of player.
He has a great feel for the game and he's a better passer than he'd seem at first sight (14 assists in 3 years), so that makes him a great fit as a second striker - or even CAM - in a 4-3-1-2 or 4-4-2 formation.
Last season in Serie A, Milan's forwards (Menez, Pazzini, Cerci and El Shaarawy) registered a combined 24 goals. Martinez alone scored 21 league goals and a further 7 in the Champions League.
He is approaching his 29th birthday, therefore with his high fee, he will be expected to perform well at the San Siro. Should he bring his goal scoring form to Milan, the forward is the kind of character who will quickly be adored by the fans.
Written by Serie A Writer
Follow Serie A Writer on Twitter @SerieAWriter
Like O-Posts on Facebook
You can follow O-Posts on Twitter @OPosts