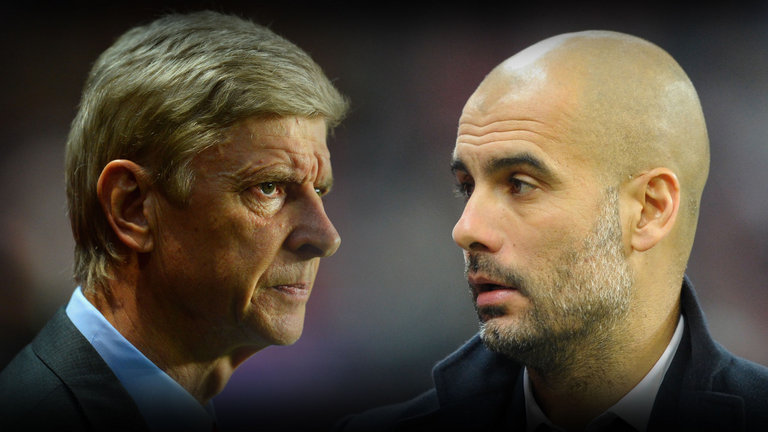 At times this season, Manchester City boss Pep Guardiola has seemed a tad unapproachable media-wise. The Spaniard has been seen as arrogant by many journalists and, watching some of his interviews, it isn't hard to see why.
Recently, after it was confirmed City would go the season trophyless, Guardiola's response was essentially to say 'it's the first time it's happened to me, so it shows how good I am as a manager.'
Throughout the course of the campaign, Pep certainly hasn't dealt with not being top dog well. But that's why it was good to see plenty of humility from him recently.
Indeed, the Man City boss was quoted as telling reporters by Sky Sports on Tuesday: "At Barcelona or Bayern Munich, there you have to win by far. If not, they don't give you a second chance.
"Here they gave me a second chance and we will try to do it. In my situation at a big club - I'm sacked, I'm out. Sure. Definitely.
"At the clubs I worked at before, I am not here, but here we have a second chance and we will try to do it better than this season."
Stark and frank
It's a stark and frank admission for any manager to make – that his performance would lose him a job elsewhere. And looking at it from the outside in, it's not just the amount of trophies Guardiola has (not) won this season that shows him up.
The Claudio Bravo fiasco needs no further mention to Manchester City fans, while the constant changing of tactics and suggestions that some of City's best ever players aren't quite good enough has been painful to observe.
But the fact Guardiola can admit Barcelona or Bayern wouldn't keep him after such a season is a smart change of tact. The Spaniard is finally being a little modest; a little humble.
Perfect rebuttal to Wenger
Something else Guardiola told reporters, meanwhile, in the same press conference, has further enhanced his media reputation. In response to Arsenal boss Arsene Wenger's suggestion that some teams are now 'on holiday', Guardiola issued the perfect rebuttal.
He said: "I don't understand how the managers speak for the other clubs and the other teams.
"The people who are hired are focused in their teams - they do what they have to do. I never saw one player in my life go to the pitch and not try to win the game.
"He (Wenger) plays against Everton and Sunderland, no? Both teams are done, no? One is relegated and one is in the Europa League, so it's the same situation.
"So you don't want to complain. Do it better during the season and you will not have this problem."
For once, who could have said it better?
Put in his place
The Arsenal head coach has formed quite a habit of complaining about such issues all his career. He's far from the only one, of course. Jose Mourinho, Sir Alex Ferguson, Rafael Benitez and many more Premier League managers have moaned at any possible opportunity.
Here, though, Wenger has been thoroughly put in his place by his Manchester City counterpart.
If a team could have handpicked their remaining fixtures, Sunderland would be their first choice. Quite why the Arsenal coach felt he needed to raise the issue, then, is a mystery.
And it's given Guardiola the perfect chance to score some easy brownie points with supporters and the media. He hasn't let them down.
Written by Timothy Poole
Follow Timothy on Twitter @TimPooleSport
Like O-Posts on Facebook
You can also follow O-Posts on Twitter @OPosts